London's Mayor Unveils Clean Tech Incubator

LONDON -- London Tech Week -- Sadiq Khan, the Mayor of London, officially opened London Tech Week on Monday morning with news of a Clean Tech Incubator called Better Futures that will nurture and fund "London-based small businesses to deliver low-carbon and clean-tech products to tackle the causes and effects of climate change."
The incubator, which is to be funded to the tune of £1.6 million by the European Regional Development Fund (ERDF), will, according to the Mayor of London's office, seek to "stimulate innovation activity in 100 London based SMEs who are in the low carbon sector or have the potential to deliver new low carbon solutions to the market; support 50 enterprises to develop innovations which have the potential to save green-house gas emissions; stimulate collaborations between 20 SMEs and research institutions leading to new low carbon product or service development; support 25 enterprises to design, develop and introduce new products to the firm; and trial up to 10 new innovations."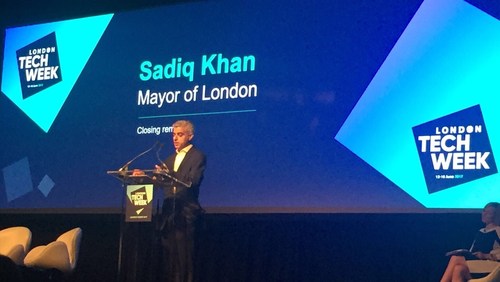 Khan also stated his intention to make London the world's leading city in terms of the use of "smart technologies and data to improve public services and city life." The UK capital already compares well with other major cities: According to a recent report by IESE Centre for Globalisation and Strategy, London is already Europe's leading smart city, and is second only to New York in the global rankings.
To help with those efforts, Khan also issued a reminder that he is still planning to appoint London's first Chief Digital Officer (CDO), and is also "scoping the potential for a new London Office of Technology and Innovation to provide a place where London's boroughs can come together to share best practice, build collaboration and drive solutions to the challenges they face. (See Wanted! Chief Digital Officer for London.)
— Ray Le Maistre,
, International Group Editor, Light Reading for TechX365.
All resources
Thursday, May 24, 2018
12 pm London / 7 am NY

Tech is transforming the way we live, travel and do business. Industry leaders will discuss the challenges and opportunities we're seeing as our cities become increasingly connected.
Aoife Geary, Content Editor, Jobbio, 6/13/2018
Why is London's startup scene the best in the world, bettering Silicon Valley, New York City, Tel Aviv and Beijing? Aoife Geary from Jobbio explains.
Farah Cuyvers, 6/13/2018
The global startup ecosystem is booming right now.
Trak Ellis-Hill, Executive Creative Director, MOFILM, 6/12/2018
Is it possible to have a full-time job in tech and have children?
Vishal Gupta, Co-founder & CEO, Kabeela.Life Ventures, 5/25/2018
connecting the global startup hubs such as London, Silicon Valley, New York, Berlin, Delhi and Shanghai will help foster community and priductivity across the world.
Aoife Geary, Content Editor, Jobbio, 5/23/2018
Networking might be a pain, but do it well and it can put you on the fast track to tech success.
Phil Hails-Smith, 7/19/2017
Joelson's Phil Hails-Smith provides some key advice for tech startups.
All Sponsor Blogs
Industrial IoT Usage & Maturity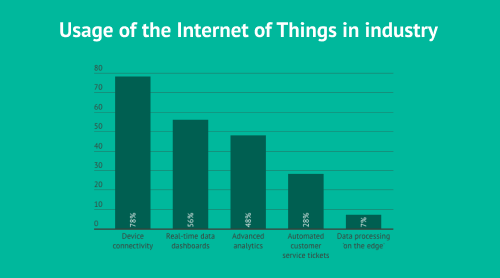 Infographics archive