London's Mayor Unveils Clean Tech Incubator

LONDON -- London Tech Week -- Sadiq Khan, the Mayor of London, officially opened London Tech Week on Monday morning with news of a Clean Tech Incubator called Better Futures that will nurture and fund "London-based small businesses to deliver low-carbon and clean-tech products to tackle the causes and effects of climate change."
The incubator, which is to be funded to the tune of £1.6 million by the European Regional Development Fund (ERDF), will, according to the Mayor of London's office, seek to "stimulate innovation activity in 100 London based SMEs who are in the low carbon sector or have the potential to deliver new low carbon solutions to the market; support 50 enterprises to develop innovations which have the potential to save green-house gas emissions; stimulate collaborations between 20 SMEs and research institutions leading to new low carbon product or service development; support 25 enterprises to design, develop and introduce new products to the firm; and trial up to 10 new innovations."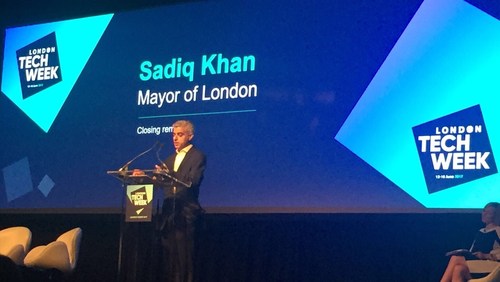 Khan also stated his intention to make London the world's leading city in terms of the use of "smart technologies and data to improve public services and city life." The UK capital already compares well with other major cities: According to a recent report by IESE Centre for Globalisation and Strategy, London is already Europe's leading smart city, and is second only to New York in the global rankings.
To help with those efforts, Khan also issued a reminder that he is still planning to appoint London's first Chief Digital Officer (CDO), and is also "scoping the potential for a new London Office of Technology and Innovation to provide a place where London's boroughs can come together to share best practice, build collaboration and drive solutions to the challenges they face. (See Wanted! Chief Digital Officer for London.)
— Ray Le Maistre,
, International Group Editor, Light Reading for TechX365.
Ray Le Maistre, International Group Editor, 11/20/2017
UK chancellor seems set to provide financial and legislative support to the 5G, AI and connected car sectors in his budget on Wednesday, but the devil will be in the detail.
Ray Le Maistre, International Group Editor, 10/20/2017
South Korean online giant Naver pumps another €100 million into a French tech startup investment vehicle run by former French digital economy minister Fleur Pellerin.
Ray Le Maistre, International Group Editor, 9/22/2017
A report from Novum Insights suggests global investment in blockchain startups is set to top the $3 billion mark this year and that cryptocurrencies are reshaping startup investment models.
Ray Le Maistre, International Group Editor, 7/11/2017
AI-based cybersecurity specialist banks a Series D round of funding and boasts major business growth.
Wednesday, September 20, 2017
11am BST
The brutal truth for any startup is that the chances of long-term success are relatively slim – factors such as a lack of access to capital, poor management skills, a misguided business plan or sheer bad luck all weigh against fledgling companies. So what can startups do to maximize their survival potential? Tesco Technology, an influential and experienced organization, will talk about what they look for in a successful startup, how and why they work with startups and how rookie companies can make the grade and be a long-term survivor. This is a highly relevant webinar for any startup but a 'must attend' for any young company in the energy and retail technology sectors.
All resources
Phil Hails-Smith, 7/19/2017
Joelson's Phil Hails-Smith provides some key advice for tech startups.
Innovation Hub, 6/19/2017
In this podcast, UK Innovation Hub Outpost's Kate Jack shares with London Tech Week the three key attributes startups need to have, not only to survive but thrive in a market burgeoning with competitive startup talent and innovation.
Mike Jackson, Browne Jacobson, 6/6/2017
London is a great city and a tech hub but opportunities exist outside of the capital too, argues Mike Jackson.
Jessica Watkins, Tesco Labs, 6/5/2017
The seventh annual Tesco Labs hackathon, which boasted the theme of 'Future Trends,' attracted 16 teams of developers.
All Sponsor Blogs
Cloud Infrastructure: A Priority?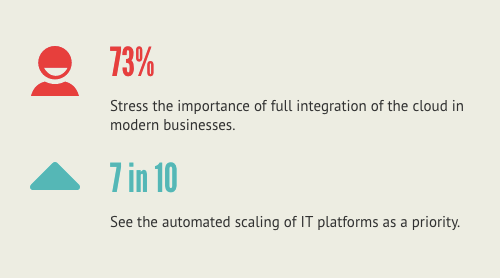 Infographics archive