Is the Traditional PC Going to Disappear?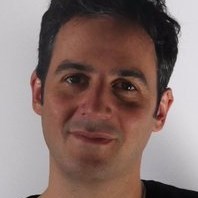 Before founding Blade, I was leading a telecommunications company specialized in building devices and software for the elderly called Isidor. One of the main frustrations I had was that the size of the device was constantly a limitation for innovation. Anyone who works in the high-tech industry would confirm that putting more and more power in an ever smaller device is an impossible challenge.
One day, as we were scratching our heads wondering how to increase the overall performance by further optimizing the size of the components for our latest model, we thought that instead of putting so many things inside a box, why not go outside the box? Why don't we transfer the components and all the power into a cloud facility, so that the size of the device would no longer be a limitation? A few weeks later, we left the company and founded Blade.
The end of the PC as we know it
During the past 20 years, the PC industry has not undertaken any radical innovation: Of course, components are more powerful and computers more efficient... But considering the big picture, nothing has really or structurally changed. The PC as we know it will disappear and will be a thing from the past: CDs have disappeared in favor of services like iTunes or Spotify. We no longer buy DVDs but watch the series on Netflix. In a few years, buying a full computer will sound as odd as purchasing a DVD player today!
We need to revolutionize the way people consider and use their PCs. Until today, users had to regularly renew their computers to keep up with the latest software and games -- at a significant economic and ecological cost. What we want to achieve with Shadow, the first high-end PC entirely based in the cloud, is to give users access to a very powerful, constantly upgraded computer, which they will be able to use from any device: Laptop, TV, tablet and even their smartphone. Thanks to cloud-based technologies, their computer will be more secure, more energy-efficient and more environmentally friendly. Welcome to the era of PC as a service!
Towards a new business model for the hardware industry?
The industrial model of the PC has always been based on users regularly purchasing new machines -- every three to four years on average for private users. This cyclical model sets the pace of innovations and new product releases. In order to enjoy the latest software and video games, users have to get rid of still operational machines, which is extremely costly and environment unfriendly -- components are made out of rare materials and it does not make any sense to throw a PC away while its parts are still functioning. Tomorrow, wondering whether a machine is still efficient enough to support a piece of software won't be an issue as the industrial model will be based on a different approach -- subscription-based, as-a-service -- and therefore more sustainable. Users won't need to upgrade or throw away their PCs as it will be automatically upgraded for them.
Traditional computers have had a huge impact on the way people live, interact, think and work. Dematerialized PCs will drive even deeper transformations as the technological barrier will be ever smaller. Access to computing performance anytime and everywhere will open unexpected windows and produce unexpected uses. Users have never been so close to the next IT revolution. Picture your life with an everlasting computer accessible from everywhere. That's where we are going!
— Emmanuel Freund, CEO, Blade
Aoife Geary, Content Editor, Jobbio, 6/13/2018
Why is London's startup scene the best in the world, bettering Silicon Valley, New York City, Tel Aviv and Beijing? Aoife Geary from Jobbio explains.
Farah Cuyvers, 6/13/2018
The global startup ecosystem is booming right now.
João Fernandes, Founder, Buzzstreets, 6/13/2018
Indoor navigation is going to completely change our shopping centres and the entire retail experience.
Neil Murray, co-founder and CTO, Mimecast, 6/12/2018
How can we secure London's tech talent for future generations to benefit from?
Trak Ellis-Hill, Executive Creative Director, MOFILM, 6/12/2018
Is it possible to have a full-time job in tech and have children?
All resources
Thursday, May 24, 2018
12 pm London / 7 am NY

Tech is transforming the way we live, travel and do business. Industry leaders will discuss the challenges and opportunities we're seeing as our cities become increasingly connected.
Neil Dodd, Associate Director, BGL Group, 6/7/2018
What is a Usability Lab? Neil Dodd from BGL Group explains.
Sponsored Blogs, 6/7/2018
How can the UK lead the world in M-Commerce?
Richard Orme, CTO, Photobox Group, 5/31/2018
Ai is incredible and can do things humans can't. But can it be emotional?
Innovation Hub, 7/19/2017
The Internet of Things, Blockchain and other drastic digital disruptors are already making big waves in the energy sector.
Microsoft reporter, 7/7/2017
The UK's history of embracing technology and innovation means its capital is well placed to benefit from the "fourth industrial revolution," says Microsoft UK CEO Cindy Rose.
Mark Miles, Rendermedia, 7/3/2017
Rendermedia's Mark Miles looks at how technology is changing the way we view content.
All Sponsor Blogs
Industrial IoT Usage & Maturity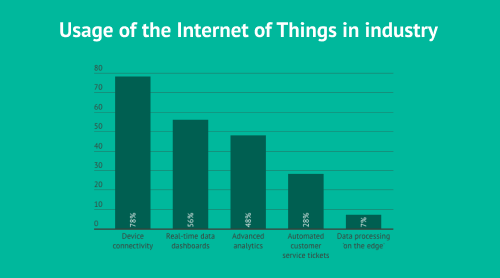 Infographics archive