Contextualising Your Content with VR: Rendermedia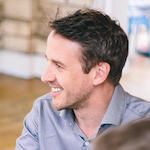 We're in the business of unique experiences; taking your customers, investors, management team and employees somewhere new or to see something that may not even exist yet, to see the future and potential of your products and your business.
Over the last ten years, the technology to enable virtual reality experiences has become more advanced and much more accessible, making VR a valuable tool that businesses can use to improve how they engage with customers.
At Rendermedia, we've seen a surge in interest in the number of new customers that are beginning to understand what VR can do for their business. We help our clients to identify different entry points and ever more creative opportunities to use VR, making the best use of it as more people get the opportunity to try it and realise the how effective it can be.
We're now increasingly serving international brands in the enterprise sector in this huge growth area for the industry, using their existing CAD drawings and bringing it to life in a much more powerful way than documents, plans or even videos can.
Working with like-minded, visionary clients including Airbus, Intel and HTC Vive, we're part of the VR movement that is revolutionising the way customers can connect with businesses, by bringing virtual and augmented reality to the forefront to transform their ways of working, from product innovation and development, to marketing, sales, training and CSR.
Virtual Reality really comes into its own when a business offers products or services that cost huge amounts of time and money to produce, with a virtual experience demonstrating the value of the product in a fraction of the time and cost.
Our recent work in the Aerospace and Manufacturing sectors saw us create a fully immersive VR experience for Airbus Defence and Space, where customers can experience a range of Airbus products in Cinematic VR from travelling across the surface of Mars, to soaring 70,000 feet above Earth, to sitting in the cockpit of a plane swooping over the Brecon Beacons. Participants could even help 'unload' emergency supplies from a helicopter in a disaster zone, or be amongst a pilot landing an A350.
Airbus, HTC and many companies like them have been drawn to VR to help them engage in immersive and experiential marketing to target consumers both on and offline. With VR helping them physically and emotionally engage with customers, it's set to blow apart how we currently market products -- whatever sector you're operating in.
— Mark Miles, Managing Director,
Rendermedia
Vishal Gupta, Co-founder & CEO, Kabeela.Life Ventures, 5/25/2018
connecting the global startup hubs such as London, Silicon Valley, New York, Berlin, Delhi and Shanghai will help foster community and priductivity across the world.
Sue Nelson, TLA FoodTech, 5/25/2018
FoodTech is undergoing huge disruption at the moment - but what are the trends? Sue Nelson from Tech London Advocates FoodTech explains.
Aoife Geary, Content Editor, Jobbio, 5/23/2018
Networking might be a pain, but do it well and it can put you on the fast track to tech success.
Connie Reinholdsson, Junior Software Engineer, comparethemarket.com, 5/23/2018
A junior software engineer at Compare the Market recounts her first month and what she's learned.
Sam Fare, Software Engineer, Compare the Market, 5/22/2018
Mob programming is a growing force amongst developers, but what is it and how can development teams use it to make product building faster and more efficient?
All resources
Thursday, May 24, 2018
12 pm London / 7 am NY

Tech is transforming the way we live, travel and do business. Industry leaders will discuss the challenges and opportunities we're seeing as our cities become increasingly connected.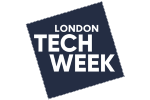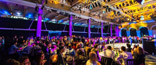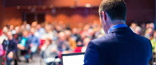 All Upcoming Live Events
Innovation Hub, 7/19/2017
The Internet of Things, Blockchain and other drastic digital disruptors are already making big waves in the energy sector.
Microsoft reporter, 7/7/2017
The UK's history of embracing technology and innovation means its capital is well placed to benefit from the "fourth industrial revolution," says Microsoft UK CEO Cindy Rose.
Mark Miles, Rendermedia, 7/3/2017
Rendermedia's Mark Miles looks at how technology is changing the way we view content.
Emmanuel Freund, Blade, 6/19/2017
Emmanuel Freund, CEO and co-founder of the French start-up Blade, creator of Shadow, the first high-end PC entirely based in the cloud.
Ryan Loftus, JLL, 6/13/2017
JLL senior analyst Ryan Loftus looks at the potential impact of technology innovation on urban logistics.
Michael Davis, JLL, 6/13/2017
Michael Davis, Head of London Unlimited at JLL, looks at trends in PropTech.
All Sponsor Blogs
Industrial IoT Usage & Maturity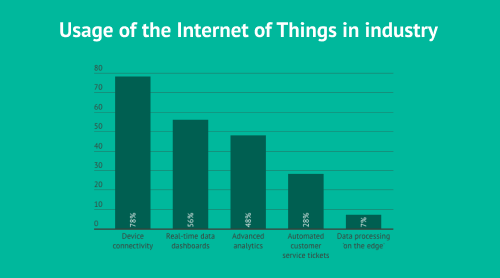 Infographics archive