The Triple D -- Drastic Digital Disruptors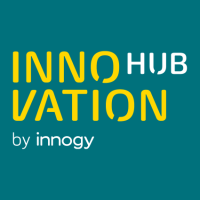 It's been a few weeks since our fine capital city was taken over by bright-eyed techies from all over the continent as part of Europe's largest festival of innovation and technology, London Tech Week. The incredible talent and creativity that came together amid valiant announcements from the Mayor that London would become the "world's leading smart city" was eye-poppingly impressive. Every corner of the city was brimming with workshops, pop-ups, talks and immersive experiences; all the sexy subjects and trends were covered and no technology stone was left unturned.
2017 even saw the emergence of London's newest and biggest tech expo, TechXLR8, and the expansive floor plan at the Excel Centre was divvied up by trend: VR/AR World; a section on Connected Cars; IoT World; and Apps and Robotics all provided a smorgasbord of hot topics for participants to get involved in.
But, in the spirit of London's new-found competitiveness in this growing sector, what was top of the topics? Having a listen in to social conversations around the LTW event, research by digital growth agency, Greenlight Digital, discovered that out of the leading tech themes, the IoT was the trendiest trend of the year, with over a quarter (28%) of conversation centring around it.
However, as Greenlight Digital so brilliantly put it, whilst the hype of the IoT is now completely justified with products such as Sonos, Apple Watch and Amazon Echo spreading like wildfire across households, consumers aren't necessarily "ready to talk to their fridge." In fact, it's been predicted that the IoT will generate US$300 billion in revenue by 2020 and the number of connections will increase by 8 billion in the next four years, so while the biggest companies are rapidly turning the IoT market into a reality, Greenlight Digital CEO Andreas Pouros offers some intelligent insight about this topic and beyond:
"Names such as Amazon Echo and Google Home are the game changers and are starting to make consumers feel that IoT, automation and robotics are normal. That being said, the Internet of Things is still in its infancy and will need to innovate further... In parallel, but now getting as much attention as it should be, is Blockchain, which allows digital information to be distributed but not copied. This is because it has the potential to be the most disruptive technological advancement since the Internet. Brands that dismiss cryptocurrencies and Blockchain tech fail to understand that this isn't about currencies, it's about the easy movement of 'value,' and value can mean anything -- contracts, startup funding, storage, etc. Its limits are our imagination."
We couldn't agree more. The Internet of Things, Blockchain and other digital disruptors are already making big waves in the energy sector and yet, the door for further innovation is still wide open and it is up to us all to harness the potential for even greater disruption in order to pave the way for a smart, clean and sustainable future.
Through the IoT, consumers have begun to take matters into their own hands and are already shaking things up by controlling their energy consumption in a more decentralised way, thereby forcing utilities to rethink their business strategies and try out completely new growth opportunities. The rising number of smart platforms such as Hive, Curb and Homeshift has meant that consumers can be more conscious of their energy usage and through peer-to-peer initiatives such as Open Utility, they can even dictate where they are getting their energy from. But even more can be done to accelerate the energy transition, especially in light of the shock IEA Report that revealed that most green technologies currently in use would fail to meet the Paris Agreement's long-term goals.
Like many sectors, the energy sector is ripe for drastic digital disruption ("the triple D") and we are excited to see people daring to change things. And whilst change is good and at the UK Innovation Hub we fly the flag for creative innovation, we do have a responsibility to remind audiences to be a bit cautious when looking to invest budget in fresh ideas and disruptive schemes. Make sure you've done your research, spoken to the experts and ensured there is market viability for your new "wheeze."
To talk to us in more depth, please contact us on talktous@ukinnovationhub.com
Aoife Geary, Content Editor, Jobbio, 6/13/2018
Why is London's startup scene the best in the world, bettering Silicon Valley, New York City, Tel Aviv and Beijing? Aoife Geary from Jobbio explains.
Farah Cuyvers, 6/13/2018
The global startup ecosystem is booming right now.
Joćo Fernandes, Founder, Buzzstreets, 6/13/2018
Indoor navigation is going to completely change our shopping centres and the entire retail experience.
Neil Murray, co-founder and CTO, Mimecast, 6/12/2018
How can we secure London's tech talent for future generations to benefit from?
Trak Ellis-Hill, Executive Creative Director, MOFILM, 6/12/2018
Is it possible to have a full-time job in tech and have children?
All resources
Thursday, May 24, 2018
12 pm London / 7 am NY

Tech is transforming the way we live, travel and do business. Industry leaders will discuss the challenges and opportunities we're seeing as our cities become increasingly connected.
Neil Dodd, Associate Director, BGL Group, 6/7/2018
What is a Usability Lab? Neil Dodd from BGL Group explains.
Sponsored Blogs, 6/7/2018
How can the UK lead the world in M-Commerce?
Richard Orme, CTO, Photobox Group, 5/31/2018
Ai is incredible and can do things humans can't. But can it be emotional?
Innovation Hub, 7/19/2017
The Internet of Things, Blockchain and other drastic digital disruptors are already making big waves in the energy sector.
Microsoft reporter, 7/7/2017
The UK's history of embracing technology and innovation means its capital is well placed to benefit from the "fourth industrial revolution," says Microsoft UK CEO Cindy Rose.
Mark Miles, Rendermedia, 7/3/2017
Rendermedia's Mark Miles looks at how technology is changing the way we view content.
All Sponsor Blogs
Industrial IoT Usage & Maturity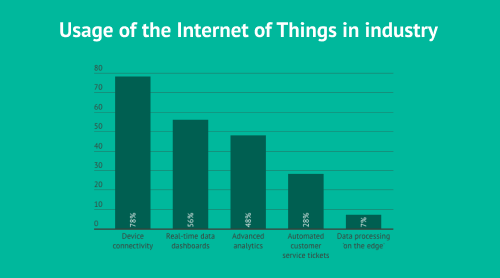 Infographics archive