British VR Startup Improbable Raises $500M, Valued at $1B

British startup and virtual reality firm Improbable has become the latest UK tech startup to be valued at $1 billion, after a funding round of over $500 million, led by Japanese telecom firm SoftBank. According to the Financial Times (subscription required), this is the largest ever venture capital investment in a UK company.
Improbable's aims are nothing if not ambitious. The company aims to enable "virtual worlds of unprecedented scale and complexity." In practice, this means creating worlds that thousands of users inhabit at any one time, using VR as the means to get there. The consumer use is mostly for vast video game worlds; Wired reports the company is working on a Massively Multiplayer Online (MMO) game with flying pirate ships. However, Improbable also creates hugely complex virtual worlds for industry, and counts both the UK and US defense departments among its clients.
Improbable creates these virtual worlds by using its in-house operating system, SpatialOS. This stitches together many servers and game engines to power one single world, rather than having the world powered by a single server or engine, meaning developers and players are restrained by the extent of that server's capabilities. Multiple engines -- such as Unity and Unreal -- are available in a single world, and the OS is tool-agnostic. It's also free to try and develop on.
This could be used by researchers to examine life in a city, or a simulation of an invasion, letting senior defense officers see what their country's weaknesses are and then act on them accordingly. Improbable's ultimate aim is to create an immersive world on an unheard-of scale, where you don't realize you're in a simulation.
Co-founder and CEO Herman Narula told a select group of business leaders, ministers and investors at a small, two-day event in California, "We're in a place today where it is actually possible to create artificial realities. Not in some abstract sense, but genuine, living, breathing re-creations of this one, powered by technology, that allow people to have totally new experiences."
However, despite these lofty goals and impressive technology, the company is still losing money, with relatively low revenues for a company of its size. It received $20 million in funding from US-based venture capital firm Andreessen Horowitz in 2015, using it to expand the business. While the SoftBank funding doesn't give it control of Improbable --it is still independent -- backers hope the still-young startup will use this money to start generating revenue and, eventually, profit.
The London-based startup, which was only founded in 2012, now joins an elite number of startups valued at $1 billion. That group gets even smaller when limited to British firms. While the UK technology industry hasn't yet scaled the heights that companies in the US have, maybe Improbable will get there first. Question is, will that be in our world or theirs?
— Phil Oakley, Site Editor, TechX365
Phil Oakley, Site Editor, TechX365, 11/21/2017
Deliveroo has raised a further $98 million to close out its Series F funding round, after initially raising $385 million in September.
Phil Oakley, Site Editor, TechX365, 11/20/2017
Spotify is relocating to a new office in London, where it will have a renewed focus on R&D and engineering, and reportedly double its workforce.
Phil Oakley, Site Editor, TechX365, 11/17/2017
Close to 100 speakers discussed the challenges facing the Global Tech Industry at the Tech London Advocates 'Tech World Tour' at Here East in London.
Phil Oakley, Site Editor, TechX365, 11/16/2017
The UK government is supporting the tech industry with £61 million, which will see Tech City UK become Tech Nation, plus the doubling of talent visas to 2,000.
Phil Oakley, Site Editor, TechX365, 11/15/2017
Greengame aims to help people live sustainably by 'gamifying' the experience and rewarding people through brand participation.
Wednesday, September 20, 2017
11am BST
The brutal truth for any startup is that the chances of long-term success are relatively slim – factors such as a lack of access to capital, poor management skills, a misguided business plan or sheer bad luck all weigh against fledgling companies. So what can startups do to maximize their survival potential? Tesco Technology, an influential and experienced organization, will talk about what they look for in a successful startup, how and why they work with startups and how rookie companies can make the grade and be a long-term survivor. This is a highly relevant webinar for any startup but a 'must attend' for any young company in the energy and retail technology sectors.
All resources
Phil Hails-Smith, 7/19/2017
Joelson's Phil Hails-Smith provides some key advice for tech startups.
Innovation Hub, 6/19/2017
In this podcast, UK Innovation Hub Outpost's Kate Jack shares with London Tech Week the three key attributes startups need to have, not only to survive but thrive in a market burgeoning with competitive startup talent and innovation.
Mike Jackson, Browne Jacobson, 6/6/2017
London is a great city and a tech hub but opportunities exist outside of the capital too, argues Mike Jackson.
Jessica Watkins, Tesco Labs, 6/5/2017
The seventh annual Tesco Labs hackathon, which boasted the theme of 'Future Trends,' attracted 16 teams of developers.
All Sponsor Blogs
Cloud Infrastructure: A Priority?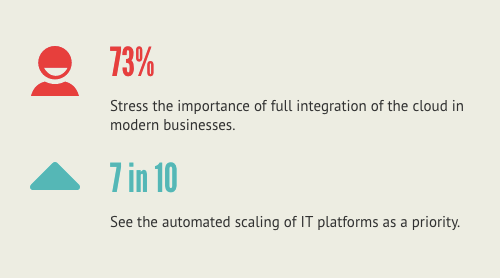 Infographics archive