Unblocking London

Congestion is a massive problem in London, so naturally the bodies and organizations that govern the city want to try and change that. After putting out a tender for startups in March, Transport for London (TfL) has now selected six early-stage startups that will help it fight congestion in London's busy streets.
TfL has partnered with London-based Tech City Ventures to select the startups, and will use Tech City Venture's Nitrous program to "supercharge the young companies." Executives from large British companies, including Vodafone, Aston Martin and IBM will be on hand to support the startups as they undergo the program and help fight London's epidemic congestion problem either on the roads, or on public transport.
All six use some kind of technology to benefit the city; some use artificial intelligence, some connected devices such as smartphones and tablets, and some ride-sharing and on-demand delivery, much like Uber or Deliveroo. The key is they help fight congestion in London while also cutting down on emissions. It also aligns with Mayor of London Sadiq Khan's goal to make London a truly digital, smart city, which was included in his election manifesto and recently saw a job opportunity arise for a Chief Digital Officer for the city. (See Wanted! Chief Digital Officer for London.)
The six startups are Alchera Technologies, Blubel, Faxi, NumberEight, Pedals and Travel Ai.
Table 1: Transport for London's 6 Selected Startups

| | |
| --- | --- |
| Startup | Description |
| Alchera Technologies | Alchera uses machine learning to make cities safer and cleaner while also lowering emissions by re-allocating resources. By hooking up video cameras to Alchera's software, machine learning can actively track vehicles and people, automatically detecting abnormal behaviour and even predicting it in certain situations. |
| Blubel | Blubel is a Bluetooth-connected bicycle bell which, using community-powered suggestions, tells you where to go. It connects to an app on your phone, where you put in your destination. Blubel will then find the safest route. As well as this, the app tracks fitness and performance, and remembers where you locked your bike. |
| Faxi | A car-pooling app which incentivizes users to share by adding financial rewards into the mix, cutting down on potentially needless commutes and other car journeys with organizational tools and car-parking schemes. |
| NumberEight | NumberEight is developing technology which powers the next generation of Internet of Things and mobile devices. The company says "context is everything", and understands a users' situation based on the sensors present in those devices. It's currently using this to improve the transportation and mobility sectors. |
| Pedals | The on-demand delivery industry is booming, and Pedals is part of that. The company delivers products all over London by bicycle, meaning it can often be faster than a car and is also cleaner. Face-to-face human interactions are emphasized heavily by Pedals, which likes the "human touch." |
| Travel Ai | The startup's technology analyses travel behavior, providing insights into how travel can be made more efficient by using artificial intelligence. Much like NumberEight, it uses sensors on your phone or a wearable device to identify how you're moving, giving you context-aware information on how to get to your destination in the quickest possible time. |
— Phil Oakley, Site Editor, TechX365
All resources
Aoife Geary, Content Editor, Jobbio, 6/13/2018
Why is London's startup scene the best in the world, bettering Silicon Valley, New York City, Tel Aviv and Beijing? Aoife Geary from Jobbio explains.
Farah Cuyvers, 6/13/2018
The global startup ecosystem is booming right now.
Trak Ellis-Hill, Executive Creative Director, MOFILM, 6/12/2018
Is it possible to have a full-time job in tech and have children?
Vishal Gupta, Co-founder & CEO, Kabeela.Life Ventures, 5/25/2018
connecting the global startup hubs such as London, Silicon Valley, New York, Berlin, Delhi and Shanghai will help foster community and priductivity across the world.
Aoife Geary, Content Editor, Jobbio, 5/23/2018
Networking might be a pain, but do it well and it can put you on the fast track to tech success.
Phil Hails-Smith, 7/19/2017
Joelson's Phil Hails-Smith provides some key advice for tech startups.
All Sponsor Blogs
European Early-Stage Venture Funding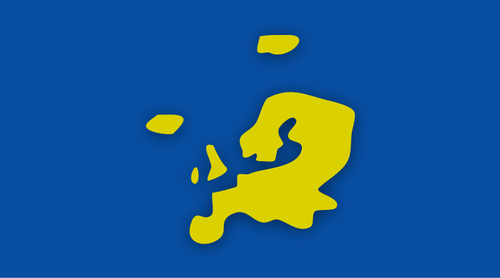 Infographics archive