ARM Prepares to Put Chips in Your Brain

British company ARM, which was acquired by SoftBank in 2016, is mostly known for its line of low-power processor designs used in many smartphones and tablets. Now, however, the the company has announced a new partnership with the Center for Sensorimotor Neural Engineering at the University of Washington, in order to develop implantable, bio-medical chips.
This basically means that ARM is developing chips that go in your brain, providing an interface between computers and our biological control centers. This will probably be used for next-generation prosthetics, such as mind-controlled arms of hands. However, the current issue, as Engadget notes, is having sensory feeling on these prosthetics. The challenge is adding artificial nerves to the prosthetics in order that the brain chip can "feel" what it is touching, so it can pick things up or kick something as much like "the real thing" as possible.
ARM will be using its existing Cotez-M10 chips for this purpose, which is the smallest chip ARM makes. The US researchers, meanwhile, already have some "early prototype devices," Peter Ferguson, ARM's director of healthcare technologies, told the BBC. "The challenge is power consumption and the heat that generates. They needed something ultra-small, ultra-low power."
The researchers are currently working on a system which will allow patients with spinal cord injuries to control their bodies when they otherwise wouldn't be able to. This means the ARM chips need to act as an interface between the brain and the spinal cord. However, these signals are very complex and decoding them will take both the researchers and ARM time. But when it concludes, it will give these patients a much better quality of life.
— Phil Oakley, Site Editor, TechX365
Phil Oakley, Site Editor, TechX365, 6/27/2017
Apple has a huge money pot, so acquiring smaller companies is an order of business for the technology giant.
Phil Oakley, Site Editor, TechX365, 6/27/2017
London-based Your.MD is a chatbot that can help with health problems such as stomach aches, sore throats and headaches.
Phil Oakley, Site Editor, TechX365, 6/27/2017
Volvo and partner company Autoliv have teamed up with Nvidia to develop self-driving software on the latter's Drive PX platform.
Phil Oakley, Site Editor, TechX365, 6/26/2017
MIT's CSAI lab has developed a concept design for a drone that can drive on roads and fly over obstacles, such as lakes or areas of green, open spaces.
Phil Oakley, Site Editor, TechX365, 6/26/2017
The UK government suffered from a cyber attack over the weekend, compromising up to 90 accounts with weak passwords.
Emmanuel Freund, Blade, 6/19/2017
Emmanuel Freund, CEO and co-founder of the French start-up Blade, creator of Shadow, the first high-end PC entirely based in the cloud.
Ryan Loftus, JLL, 6/13/2017
JLL senior analyst Ryan Loftus looks at the potential impact of technology innovation on urban logistics.
Michael Davis, JLL, 6/13/2017
Michael Davis, Head of London Unlimited at JLL, looks at trends in PropTech.
Paul Bulpitt, Xero, 6/12/2017
Paul Bulpitt, head of accounting at Xero and co-founder of The Wow Company, explains why using artificial intelligence capabilities can be a positive for accounting firms.
Mike Jackson, Browne Jacobson, 6/6/2017
London is a great city and a tech hub but opportunities exist outside of the capital too, argues Mike Jackson.
Jessica Watkins, Tesco Labs, 6/5/2017
The seventh annual Tesco Labs hackathon, which boasted the theme of 'Future Trends,' attracted 16 teams of developers.
All Sponsor Blogs
All resources
TechXLR8 in Pictures!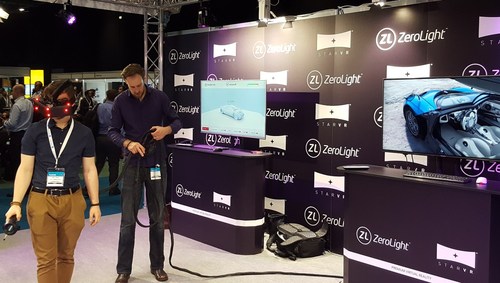 Slideshow archive
The State of Augmented Reality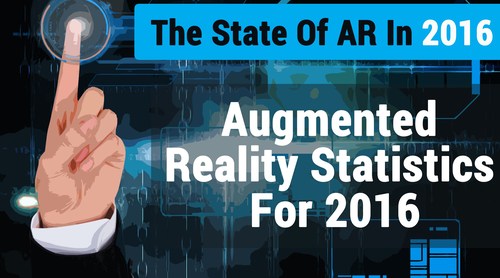 Infographics archive