ARM Prepares to Put Chips in Your Brain

British company ARM, which was acquired by SoftBank in 2016, is mostly known for its line of low-power processor designs used in many smartphones and tablets. Now, however, the the company has announced a new partnership with the Center for Sensorimotor Neural Engineering at the University of Washington, in order to develop implantable, bio-medical chips.
This basically means that ARM is developing chips that go in your brain, providing an interface between computers and our biological control centers. This will probably be used for next-generation prosthetics, such as mind-controlled arms of hands. However, the current issue, as Engadget notes, is having sensory feeling on these prosthetics. The challenge is adding artificial nerves to the prosthetics in order that the brain chip can "feel" what it is touching, so it can pick things up or kick something as much like "the real thing" as possible.
ARM will be using its existing Cotez-M10 chips for this purpose, which is the smallest chip ARM makes. The US researchers, meanwhile, already have some "early prototype devices," Peter Ferguson, ARM's director of healthcare technologies, told the BBC. "The challenge is power consumption and the heat that generates. They needed something ultra-small, ultra-low power."
The researchers are currently working on a system which will allow patients with spinal cord injuries to control their bodies when they otherwise wouldn't be able to. This means the ARM chips need to act as an interface between the brain and the spinal cord. However, these signals are very complex and decoding them will take both the researchers and ARM time. But when it concludes, it will give these patients a much better quality of life.
— Phil Oakley, Site Editor, TechX365
Phil Oakley, Site Editor, TechX365, 5/24/2017
By the year's end, owners of IKEA's smart lighting platform will be able to use voice control to dim or turn off their lights using smart home hubs from Google, Apple and Amazon.
Phil Oakley, Site Editor, TechX365, 5/24/2017
Advertising in VR is hard, so VR-first company Advir has a new report to fix that.
Phil Oakley, Site Editor, TechX365, 5/23/2017
Google's AlphaGo AI beats the world's top Go player, Ke Jie, in the first of three matches.
Phil Oakley, Site Editor, TechX365, 5/23/2017
The Amazon Go stores, launched in the US in 2016, may be hitting the UK if trademark registrations with the UK Intellectual Property Office are to be believed.
Phil Oakley, Site Editor, TechX365, 5/22/2017
Mark Fields is out and Jim Hackett, the current Ford Smart Mobility chairman, is in amid turmoil at the company.
The Innovation Hub, 5/12/2017
UK Innovation Hub by Innogy looks at the ever-changing renewable energy market and talks about the demand for new talented startups and entrepreneurs and the role they could play in the energy revolution.
All Sponsor Blogs
All resources
The State of Augmented Reality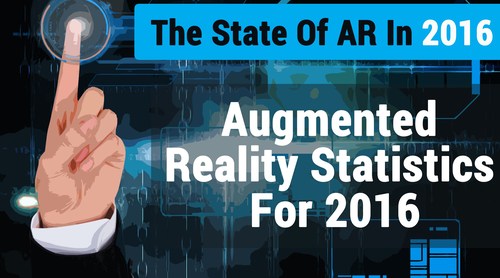 Infographics archive