London City Airport to Get Remote, Digital Air Traffic Control

Air traffic control is an extremely complex job, guiding planes to land safely in some of the world's busiest airspace. At London City Airport, controllers' jobs are about to change, with the airport announcing it will use a remotely controlled, digital system from 2019.
This doesn't mean robots will do the job -- humans will still be at the controls, at least for the time being. But the location of said humans will shift from the control tower at the airport to Fareham in Hampshire, the base of NATS, the UK's air traffic control provider. Fourteen high-resolution, 360-degree cameras will be used to survey the runaway and airspace, with two of those cameras able to zoom, pan and tilt. These will, it is claimed, give the air traffic controllers a greater level of detail than the human eye can offer, despite them being over 100 miles away from the actual airport. The airport plans to build a new control tower, which will be 50 meters tall -- 32 meters taller than the old tower -- for the new cameras.
The technology will be provided by Swedish defense manufacturer Saab. It is part of a £350 million (US$455 million) project to upgrade London City Airport, including extending the terminal building. This means up to 2 million more passengers a year will be able to travel through the airport every year by 2019. Many campaign groups are not happy about this, however; last year, former Green Party leader Sian Berry said the airport should be closed.
The technology has already been used in Sweden, enabling Örnsköldsvik airport to be controlled from Sundsvall, over 100 miles away. The CEO of Saab Digital Air Traffic Control Solutions, Johan Klintberg, said, "This decision by London City Airport is further proof that Saab Digital Air Traffic Solutions is the world's leading provider of remote and digital tower technology. Having a key international airport such as London City Airport trust in our solution demonstrates that it is scalable, bringing the benefits of digitilisation to airport operators, unconstrained by their size or location."
However, with the addition of high-resolution cameras to the airport, the question on our lips at TechX365 is: does this mean artificial intelligence will one day be used to land planes at airports? Watch this airspace.
— Phil Oakley, Site Editor, TechX365
Phil Oakley, Site Editor, TechX365, 6/27/2017
Apple has a huge money pot, so acquiring smaller companies is an order of business for the technology giant.
Phil Oakley, Site Editor, TechX365, 6/27/2017
London-based Your.MD is a chatbot that can help with health problems such as stomach aches, sore throats and headaches.
Phil Oakley, Site Editor, TechX365, 6/27/2017
Volvo and partner company Autoliv have teamed up with Nvidia to develop self-driving software on the latter's Drive PX platform.
Phil Oakley, Site Editor, TechX365, 6/26/2017
MIT's CSAI lab has developed a concept design for a drone that can drive on roads and fly over obstacles, such as lakes or areas of green, open spaces.
Phil Oakley, Site Editor, TechX365, 6/26/2017
The UK government suffered from a cyber attack over the weekend, compromising up to 90 accounts with weak passwords.
Nopporn Suppipat, Blade Group, 6/12/2017
Since its arrival in the 80s the PC has been evolving -- and its latest transformation, argues Nopporn Suppipat, could well be its last.
Paul Bulpitt, Xero, 6/12/2017
Paul Bulpitt, head of accounting at Xero and co-founder of The Wow Company, explains why using artificial intelligence capabilities can be a positive for accounting firms.
Euan Mills, Future Cities Catapult , 6/6/2017
Smart, digital technologies are starting to transform the city planning process, argues Euan Mills.
All Sponsor Blogs
All resources
TechXLR8 in Pictures!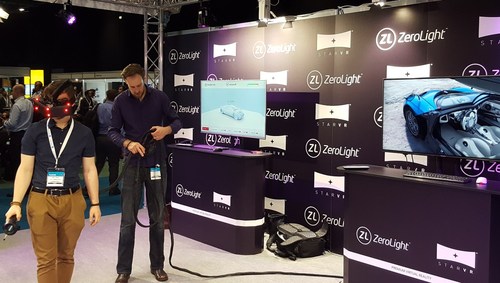 Slideshow archive
The State of Augmented Reality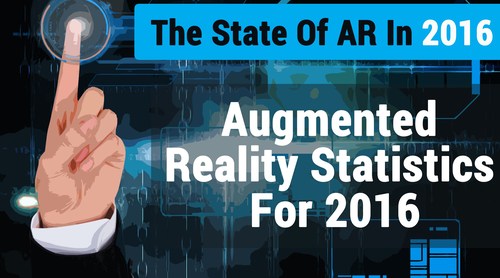 Infographics archive