4K, 360° cameras are everywhere these days -- from Samsung's Gear 360 to LG's 360 Cam. In fact, Japanese imaging and camera company Ricoh already has a 360° camera, but it's also announced a new 4K 360° camera in the Theta product line, promising 30FPS video, crystal-clear sound and high-resolution imagery.
The camera has four microphones for "spatial" audio that links to 360° videos and can livestream content in 4K and 360°, although we guess there'd be quite a lot of bandwidth needed for that to run smoothly. It also runs Android, making it easily extensible if needed.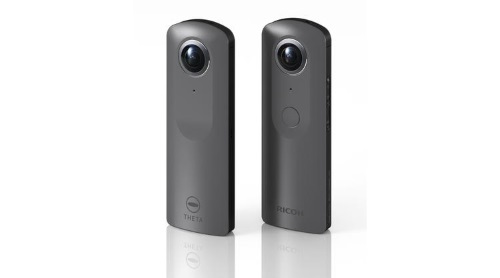 360° cameras are popular because they record an entire image of everything around the camera in any direction. Say you wanted a shot of your garden. If you place the camera in the middle of the garden, it will take many images at the same time, and using software algorithms, stitch them seamlessly together. This could be useful for virtual reality headsets or augmented reality.
The as yet unnamed Ricoh Theta 4K 360° Camera will be available later in 2017 for an unspecified price. Ricoh will be showing off the product at London Tech Week, June 12-16, 2017.
— Phil Oakley, Site Editor, TechX365