Tesla Shuffles Its Autopilot & AI Team

The saying goes that Tesla isn't a car company; it's an electricity and software company that happens to make cars. This is no more true than today, with Tesla and its Autopilot software lead parting company and the firm hiring a new director of Autopilot and AI.
Tesla lured away former Apple engineering lead Chris Lattner earlier this year to head up its renewed focus on Autopilot, the company's autonomous driving software that heavily relies on artificial intelligence. However, it seems that the two did not work together all that well; Lattner tweeted late last night saying "Turns out that Tesla isn't a good fit for me after all," and so is leaving the company after only six months of employment.
It has been reported in the past that Tesla is a hard place to work, with employees being pushed to exhaustion by CEO Elon Musk's work practices. Conditions at factories are "grueling" according to factory employees. Maybe Lattner wasn't a fan of this stressful environment; we don't know and likely never will. Nevertheless, it'll be interesting to see where Lattner, an experienced software engineer, ends up next.
On the same day, Tesla has hired Andrej Karpathy, a former research scientist at OpenAI, as its Director of AI and Autopilot. Musk also has a hand in the non-profit organization, so it makes sense that he'd go there first to find an artificial intelligence expert to make Tesla's software the best in the industry. Karpathy will report directly to Musk, Tesla says, and work closely with Jim Keller, who now has "overall responsibility" for the Autopilot project, including all hardware and software. (See OpenAI Teaches Robots Using Single Demonstrations in VR.)
This is a crucial time for Tesla. Since it split with Mobileye, the Israeli-based AI firm that Tesla had partnered with to build its autonomous driving technology, it has been working on rebuilding the software internally. Musk recently tweeted that he thinks Tesla's in-house software is now almost up to the standard it was when Mobileye was involved. The two split when they couldn't agree on the cause behind Tesla driver Josh Brown's death. Brown died when his car, in Autopilot mode, crashed into a tractor trailer. Notably, in the last couple of days, another driver using Autopilot has also died; in this case, it has been proven that the car repeatedly told the driver to take back control, but he did not, leading to his unfortunate death.
— Phil Oakley, Site Editor, TechX365
Phil Oakley, Site Editor, TechX365, 7/20/2017
Data from Eurostat reveals that across the European Union, 3.7% of total employment is provided by the IT industry.
Phil Oakley, Site Editor, TechX365, 7/19/2017
Hong Kong-based Heartisans is developing the world's first wrist-worn blood pressure monitor that looks very much like a smartwatch.
Phil Oakley, Site Editor, TechX365, 7/18/2017
Oxford-based AR company WaveOptics has raised $15 million to continue developing its augmented reality technology, which improves field of view for AR headsets.
Phil Oakley, Site Editor, TechX365, 7/17/2017
F1 cars are some of the most advanced vehicles on the planet, with complex hybrid engines and capable of generating huge amounts of data.
Phil Oakley, Site Editor, TechX365, 7/13/2017
Google has acquired an AI startup from India, Halli Labs, for an undisclosed amount.
Innovation Hub, 7/19/2017
The Internet of Things, Blockchain and other drastic digital disruptors are already making big waves in the energy sector.
Microsoft reporter, 7/7/2017
The UK's history of embracing technology and innovation means its capital is well placed to benefit from the "fourth industrial revolution," says Microsoft UK CEO Cindy Rose.
Mark Miles, Rendermedia, 7/3/2017
Rendermedia's Mark Miles looks at how technology is changing the way we view content.
Emmanuel Freund, Blade, 6/19/2017
Emmanuel Freund, CEO and co-founder of the French start-up Blade, creator of Shadow, the first high-end PC entirely based in the cloud.
Ryan Loftus, JLL, 6/13/2017
JLL senior analyst Ryan Loftus looks at the potential impact of technology innovation on urban logistics.
Michael Davis, JLL, 6/13/2017
Michael Davis, Head of London Unlimited at JLL, looks at trends in PropTech.
All Sponsor Blogs
All resources
TechXLR8 in Pictures!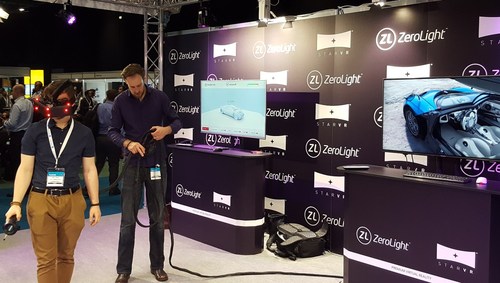 Slideshow archive
Time to Hire a Data Scientist?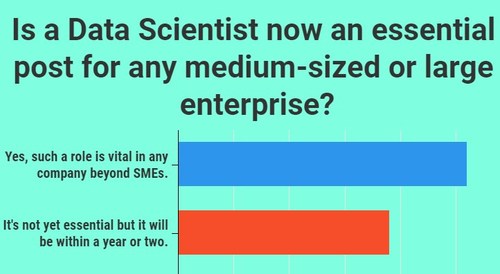 Infographics archive