SoundCloud Shutters London & San Francisco Offices

The "YouTube for music" company SoundCloud has announced in a blog post from co-founder and CEO Alex Ljung that is to close its London and San Francisco offices, cutting 173 jobs in the process. The business has been struggling to make ends meet in recent years, making an estimated $24 million in revenue but a loss of $51 million in 2015.
The closing of the London office will mean the loss of around 20 jobs there; the San Francisco office was much larger. The total SoundCloud workforce numbers around 420, so 173 constitutes 40% of its workforce.
Back in January, it was reported that it was possible the company wouldn't see the year through if it ran out of money, although investors did put in an emergency fund of US$70 million to see it through. That money will run out too, though -- there was a funding round of $100 million earlier this year but it seems somewhat unlikely that the round ever closed. An acquisition is also an option for the struggling "scale-up," but with Twitter -- itself somewhat struggling -- and Spotify having both looked into the possibility and declined to go any further, it seems that path has dried up.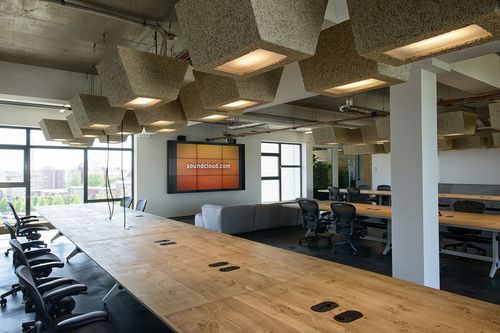 It's a lesson to later-stage startups looking to take the next step though -- get a solid revenue plan in place before attempting to becoming a fully established company. While SoundCloud has a fantastic product, it's failed to convert its users, who use the service mostly for free, into paying customers using the SoundCloud Go platform. Because the business plan has not, er, gone to plan, SoundCloud is doing have to downsize and rethink its strategy, which is never a good look when attempting to attract potential investors.
With the closure of offices in London and San Francisco, substantially streamlining the company, let's hope, for independent music's sake, that SoundCloud can find a way through the difficult times.
— Phil Oakley, Site Editor, TechX365
Phil Oakley, Site Editor, TechX365, 11/21/2017
Deliveroo has raised a further $98 million to close out its Series F funding round, after initially raising $385 million in September.
Phil Oakley, Site Editor, TechX365, 11/20/2017
Spotify is relocating to a new office in London, where it will have a renewed focus on R&D and engineering, and reportedly double its workforce.
Phil Oakley, Site Editor, TechX365, 11/17/2017
Close to 100 speakers discussed the challenges facing the Global Tech Industry at the Tech London Advocates 'Tech World Tour' at Here East in London.
Phil Oakley, Site Editor, TechX365, 11/16/2017
The UK government is supporting the tech industry with £61 million, which will see Tech City UK become Tech Nation, plus the doubling of talent visas to 2,000.
Phil Oakley, Site Editor, TechX365, 11/15/2017
Greengame aims to help people live sustainably by 'gamifying' the experience and rewarding people through brand participation.
Wednesday, September 20, 2017
11am BST
The brutal truth for any startup is that the chances of long-term success are relatively slim – factors such as a lack of access to capital, poor management skills, a misguided business plan or sheer bad luck all weigh against fledgling companies. So what can startups do to maximize their survival potential? Tesco Technology, an influential and experienced organization, will talk about what they look for in a successful startup, how and why they work with startups and how rookie companies can make the grade and be a long-term survivor. This is a highly relevant webinar for any startup but a 'must attend' for any young company in the energy and retail technology sectors.
All resources
Phil Hails-Smith, 7/19/2017
Joelson's Phil Hails-Smith provides some key advice for tech startups.
Innovation Hub, 6/19/2017
In this podcast, UK Innovation Hub Outpost's Kate Jack shares with London Tech Week the three key attributes startups need to have, not only to survive but thrive in a market burgeoning with competitive startup talent and innovation.
Mike Jackson, Browne Jacobson, 6/6/2017
London is a great city and a tech hub but opportunities exist outside of the capital too, argues Mike Jackson.
Jessica Watkins, Tesco Labs, 6/5/2017
The seventh annual Tesco Labs hackathon, which boasted the theme of 'Future Trends,' attracted 16 teams of developers.
All Sponsor Blogs
Cloud Infrastructure: A Priority?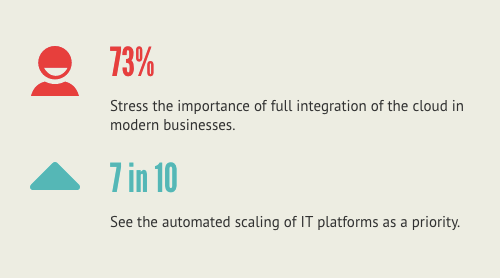 Infographics archive