Google and parent company Alphabet have together announced a new venture capital firm, Gradient Ventures, that is focused on funding and helping startups working on innovative AI products. Using engineers sourced from Google, Gradient will assist the young, early-stage companies with their R&D and help them grow into fully established businesses.
Gradient Ventures will invest between $1 million and $8 million in the startups. According to a CNBC article on the matter, the company expects to complete between ten and 15 deals this year, and has already invested in a few companies, including Cogniac, which has developed software to easily create Convolutional Neural Network models, and Cape, a platform for remotely controlling drones.
Back in June, another startup, Algorithmia, which has built a marketplace for algorithms, announced that it had received funding from "Google's new fund focused on AI", but didn't name the fund itself.
Note that this isn't the only Alphabet firm to specialize in venture capital funding -- GV, formerly Google Ventures, funds startups in any industry, while CapitalG, formerly Google Capital, focuses on later-stage companies.
AI is big business these days, with the major technology companies -- Apple, Amazon, Microsoft, Facebook and countless others -- all putting considerable effort into R&D, in an attempt to build market advantage. If Google funds and helps AI startups through Gradient Ventures, it has, at least theoretically, first dibs on acquiring them further down the road. Google already uses AI in many of its products, including Photos and Search, while in other parts of Alphabet, Waymo is charging ahead with autonomous vehicles.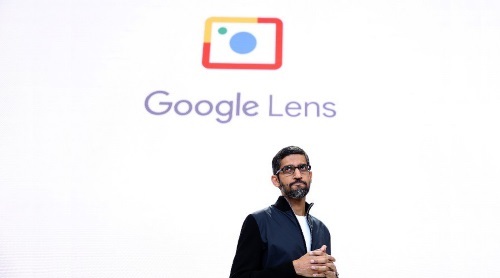 According to the CNBC report, the details of exactly how the Gradient Ventures team will engage with startups have not been fully worked out, but the plan is to have a Google engineer work with a startup for six months, possibly while rotating with other startups in Gradient's portfolio. The engineers won't be allowed or able to take any data back in-house to Google, thereby keeping research data belonging to the startups safe. Advisors on hand to help the startups include: Matias Duarte, Google's vice president of design; Astro Teller, the head of the X research lab at Alphabet; and AI expert Ray Kurzweil.
Gradient's Founder and Managing Partner Anna Patterson told CNBC, "If you go to an AI conference now, when start-ups talk, they get up there and they say kind of heroic things about how they've acquired talent. I realized that we could really help there."
According to her LinkedIn profile, Patterson spent seven years at Google as vice president of engineering, and also co-founded ultimately unsuccessful search engine startup Cuil, so she knows her stuff. The other partners are Shabih Rizvi, a seasoned Googler and venture capitalist, and Ankit Jain, an experienced entrepreneur and also a Director of Engineering at Google.
— Phil Oakley, Site Editor, TechX365