Where Is London's Chief Digital Officer?

Back in May, Mayor of London Sadiq Khan announced that he was beginning a search for a chief digital officer for London, to "make London an even smarter smart city and use our incredible technological abilities to the best effect." However, two months have now passed and, other than a passing comment at the launch of London Tech Week, the CDO role hasn't been mentioned. So where is London's CDO? (See Wanted! Chief Digital Officer for London.)
A chief digital officer may sound more like a role for a large tech company than a global city, but it might be exactly what London needs to flourish in an increasingly competitive global market. Generally, a CDO determines a company's digital strategy in relation to its business and revenue. While the role won't be exactly the same for London, it is likely that the appointed person will have dominion over all things tech in the city, whether related to funding, startups, the continuing growth of East London's Tech City hub, or the tech giants setting up shop in London, as Snap Inc. did recently.
Khan's goal is to make London the first real "smart city" in the world. While that may sound like an irritating, meaningless buzzword, it does have relevance: A smart city, for example, could use electric public transport where possible to reduce pollution and smog. As time goes on, it's likely that publicly owned vehicles or taxis would become semi-autonomous, communicating with one another to reduce congestion. A CDO would oversee this development and make sure the vehicles were safe to use on the road and to carry passengers.
Another smart city innovation might be the machine learning-powered software monitoring the hundreds of CCTV cameras in London, and making recommendations on resource allocation, traffic congestion and crime. Once again, a CDO would oversee the process, helping to negotiate technology contracts and recruit software engineers. (See Nvidia Taps AI to Monitor CCTV in Smart Cities.)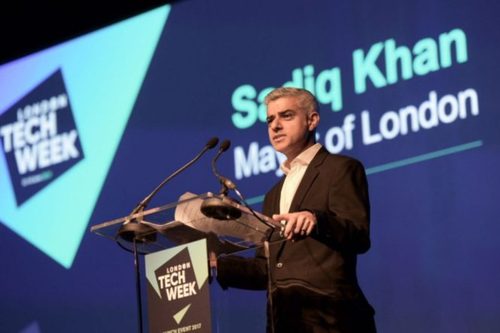 Since Khan's brief comment at London Tech Week last month, there has been no reference to a CDO's appointment, or even news on a shortlist of candidates for the position. The appointment, however, would fulfill an election pledge Khan made when campaigning for the role of Mayor of London in 2016, and therefore looks like an important obligation. When asked for comment, the Mayor of London's press office told TechX365, "We are currently in the recruitment process so there isn't more we can say at this stage." Does that mean they're having trouble identifying candidates? It's hard to tell. (See London's Mayor Unveils Clean Tech Incubator.)
Whatever the situation, the CDO could have enormous influence over London's digital future. Helping to create one of the world's first "smart cities" would surely appeal to lots of current and aspiring CDOs internationally.
— Phil Oakley, Site Editor, TechX365
Phil Oakley, Site Editor, TechX365, 11/21/2017
Deliveroo has raised a further $98 million to close out its Series F funding round, after initially raising $385 million in September.
Phil Oakley, Site Editor, TechX365, 11/20/2017
Spotify is relocating to a new office in London, where it will have a renewed focus on R&D and engineering, and reportedly double its workforce.
Phil Oakley, Site Editor, TechX365, 11/17/2017
Close to 100 speakers discussed the challenges facing the Global Tech Industry at the Tech London Advocates 'Tech World Tour' at Here East in London.
Phil Oakley, Site Editor, TechX365, 11/16/2017
The UK government is supporting the tech industry with £61 million, which will see Tech City UK become Tech Nation, plus the doubling of talent visas to 2,000.
Phil Oakley, Site Editor, TechX365, 11/15/2017
Greengame aims to help people live sustainably by 'gamifying' the experience and rewarding people through brand participation.
Wednesday, September 20, 2017
11am BST
The brutal truth for any startup is that the chances of long-term success are relatively slim – factors such as a lack of access to capital, poor management skills, a misguided business plan or sheer bad luck all weigh against fledgling companies. So what can startups do to maximize their survival potential? Tesco Technology, an influential and experienced organization, will talk about what they look for in a successful startup, how and why they work with startups and how rookie companies can make the grade and be a long-term survivor. This is a highly relevant webinar for any startup but a 'must attend' for any young company in the energy and retail technology sectors.
All resources
+rehabstudio, 6/19/2017
It's going to become increasingly hard for brands to stay relevant by only selling their physical goods without also creating useful services that consumers invite into their lives.
Ryan Loftus, JLL, 6/13/2017
JLL senior analyst Ryan Loftus looks at the potential impact of technology innovation on urban logistics.
Amanda Eliason, New Zealand Trade & Enterprise, 6/13/2017
Technology development is bringing New Zealand and the UK closer together, notes Amanda Eliason of New Zealand Trade & Enterprise (NZTE).
Michael Davis, JLL, 6/13/2017
Michael Davis, Head of London Unlimited at JLL, looks at trends in PropTech.
Innovation Hub, 6/12/2017
Seizing the potential of Big Data is critical to the future of many businesses but it's best to start small.
BlueCurrent, 6/9/2017
And why you should come find out how to do world class PR at the London Tech Week event.
All Sponsor Blogs
Cloud Infrastructure: A Priority?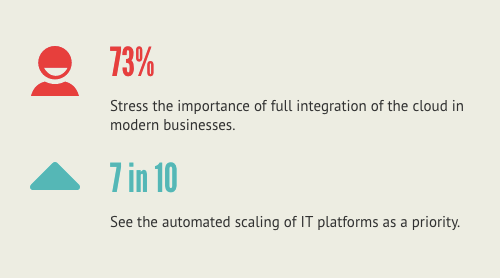 Infographics archive