Google Acquires Indian AI Startup

Continuing the artificial intelligence (AI) charge, Google has announced it's acquired an AI startup, Halli Labs, for an undisclosed amount. The India-based company, which only revealed itself to the world in May, was working on applying AI and machine learning to fix old problems and issues, but will now carry this out as a part of Google.
Halli Labs, from Bangalore, often called India's Silicon Valley, will join Google's "Next Billion Users" team, which focuses on getting technology to the less-connected parts of the world. While the terms of the acquisition have not been made public, it's likely that it is what's known as an "acquihire" -- when a large technology company buys a small company for the employees, not the product. As such, there isn't much to go on about what it was doing before, other than what was said in the blog post introducing the company -- Halli was barely out of stealth mode with no announced products or services, but the location, the founders and the acquisition are all interesting.
The information available on LinkedIn shows that the company has five employees and one founder -- Pankaj Gupta, an Indian data scientist who has had previous stints at Twitter, in charge of discovery products and architect of the hugely successful "Who to Follow" product, and Uber rival Stayzilla, where he was chief product officer and chief technology officer. He also co-founded startup investment and advisory firm Specialized Types, based in San Francisco.
India, meanwhile, is an exploding technology market. It has a population of over 1 billion and continues to gather economic and social momentum on the world stage. It's no wonder that Indian developers and entrepreneurs are founding companies in cities such as Bangalore, Delhi and Mumbai at breakneck speed, and it makes sense that tech giants such as Google are snapping up the best of these young startups. Google's focus is to connect countries such as India to the Internet and, hopefully, encourage them to use products like Photos, Gmail, Maps, and Search in their daily lives, as many do in the West.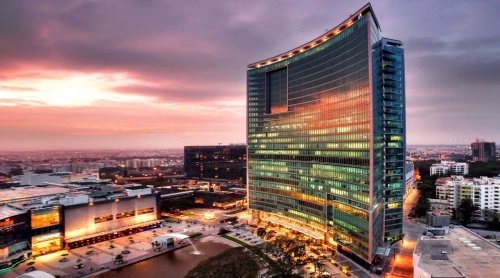 Acquiring Halli Labs is a small but significant step to understanding the Indian market and using it to its advantage. Google acquires companies all the time, but because this is is an AI startup from a country fast gaining recognition for its booming technology industry, it stands out from the crowd. Much like some of Google's other acquisitions, the team will likely be merged into the Google machine, but hopefully that won't stifle their innovation or imaginations.
— Phil Oakley, Site Editor, TechX365
Phil Oakley, Site Editor, TechX365, 11/21/2017
Deliveroo has raised a further $98 million to close out its Series F funding round, after initially raising $385 million in September.
Phil Oakley, Site Editor, TechX365, 11/20/2017
Spotify is relocating to a new office in London, where it will have a renewed focus on R&D and engineering, and reportedly double its workforce.
Phil Oakley, Site Editor, TechX365, 11/17/2017
Close to 100 speakers discussed the challenges facing the Global Tech Industry at the Tech London Advocates 'Tech World Tour' at Here East in London.
Phil Oakley, Site Editor, TechX365, 11/16/2017
The UK government is supporting the tech industry with £61 million, which will see Tech City UK become Tech Nation, plus the doubling of talent visas to 2,000.
Phil Oakley, Site Editor, TechX365, 11/15/2017
Greengame aims to help people live sustainably by 'gamifying' the experience and rewarding people through brand participation.
Wednesday, September 20, 2017
11am BST
The brutal truth for any startup is that the chances of long-term success are relatively slim – factors such as a lack of access to capital, poor management skills, a misguided business plan or sheer bad luck all weigh against fledgling companies. So what can startups do to maximize their survival potential? Tesco Technology, an influential and experienced organization, will talk about what they look for in a successful startup, how and why they work with startups and how rookie companies can make the grade and be a long-term survivor. This is a highly relevant webinar for any startup but a 'must attend' for any young company in the energy and retail technology sectors.
All resources
+rehabstudio, 6/19/2017
It's going to become increasingly hard for brands to stay relevant by only selling their physical goods without also creating useful services that consumers invite into their lives.
Ryan Loftus, JLL, 6/13/2017
JLL senior analyst Ryan Loftus looks at the potential impact of technology innovation on urban logistics.
Amanda Eliason, New Zealand Trade & Enterprise, 6/13/2017
Technology development is bringing New Zealand and the UK closer together, notes Amanda Eliason of New Zealand Trade & Enterprise (NZTE).
Michael Davis, JLL, 6/13/2017
Michael Davis, Head of London Unlimited at JLL, looks at trends in PropTech.
Innovation Hub, 6/12/2017
Seizing the potential of Big Data is critical to the future of many businesses but it's best to start small.
BlueCurrent, 6/9/2017
And why you should come find out how to do world class PR at the London Tech Week event.
All Sponsor Blogs
Cloud Infrastructure: A Priority?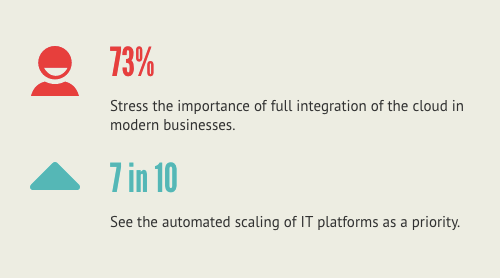 Infographics archive