Continuing the artificial intelligence (AI) charge, Google has announced it's acquired an AI startup, Halli Labs, for an undisclosed amount. The India-based company, which only revealed itself to the world in May, was working on applying AI and machine learning to fix old problems and issues, but will now carry this out as a part of Google.
Halli Labs, from Bangalore, often called India's Silicon Valley, will join Google's "Next Billion Users" team, which focuses on getting technology to the less-connected parts of the world. While the terms of the acquisition have not been made public, it's likely that it is what's known as an "acquihire" -- when a large technology company buys a small company for the employees, not the product. As such, there isn't much to go on about what it was doing before, other than what was said in the blog post introducing the company -- Halli was barely out of stealth mode with no announced products or services, but the location, the founders and the acquisition are all interesting.
The information available on LinkedIn shows that the company has five employees and one founder -- Pankaj Gupta, an Indian data scientist who has had previous stints at Twitter, in charge of discovery products and architect of the hugely successful "Who to Follow" product, and Uber rival Stayzilla, where he was chief product officer and chief technology officer. He also co-founded startup investment and advisory firm Specialized Types, based in San Francisco.
India, meanwhile, is an exploding technology market. It has a population of over 1 billion and continues to gather economic and social momentum on the world stage. It's no wonder that Indian developers and entrepreneurs are founding companies in cities such as Bangalore, Delhi and Mumbai at breakneck speed, and it makes sense that tech giants such as Google are snapping up the best of these young startups. Google's focus is to connect countries such as India to the Internet and, hopefully, encourage them to use products like Photos, Gmail, Maps, and Search in their daily lives, as many do in the West.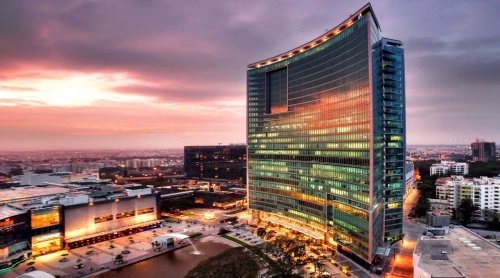 Acquiring Halli Labs is a small but significant step to understanding the Indian market and using it to its advantage. Google acquires companies all the time, but because this is is an AI startup from a country fast gaining recognition for its booming technology industry, it stands out from the crowd. Much like some of Google's other acquisitions, the team will likely be merged into the Google machine, but hopefully that won't stifle their innovation or imaginations.
— Phil Oakley, Site Editor, TechX365