Now that WiFi is largely ubiquitous, it's power that's the limiting factor in keeping us online. Battery tech has not progressed much in decades, but charging technology has, to the point where a phone can be charged "wirelessly." London-based startup Chargifi harnesses wireless charging to give people power when they need a top up.
Wireless charging uses electromagnetic induction coil in a surface, and a secondary coil in the device it is charging, to power the battery and charge the phone. This means not all phones are compatible due to lack of the secondary coil, but for those with a compatible device it is a quick, easy way to charge a phone. This includes Samsung's Galaxy S8 and S8+, LG's G6 and G6+, the old-but-still-popular Google Nexus devices and some Microsoft/Nokia Lumia Windows Phones.
Chargifi's business is a platform which enables wireless charging solutions to be installed in many locations around the world. This includes hotels, restaurants, cafes, co-working spaces, universities and colleges and more. A venue interested in utilizing Chargifi's technology contacts the startup, and the two work together to see how wireless charging pads could be installed. This information is filled out in the Chargifi Installer app and the transmitters are installed under surfaces such as tables or desks.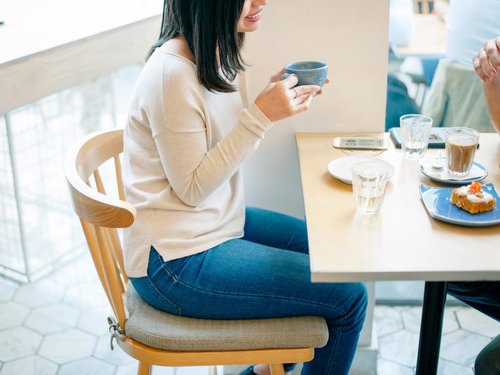 The startup was founded by Dan Bladen and Charlie Cannell in 2013. Bladen had been traveling in 2012 and realised that to stay connected with friends and family back home, he needed power. He was prioritising where to go and what to do based on where he could get power. Thus Chargifi, the solution, was born. Four years later, it is now active in 18 countries around the world and has started generating revenue.
Investors include Intel Capital, global startup incubator Techstars and Brett Akker, one of Chargifi's non-executive directors alongside co-founder Charlie Cannell. Chargifi also joined Techstars 2015 R/GA Accelerator, which focuses on hardware and IoT startups. This was based in New York City for 15 weeks, and gave the young startup "insight on how to scale Chargifi to become a world-changing technology company," according to co-founder and CEO Dan Bladen.
Left: Dan Bladen, co-founder and CEO. Right: Charlie Cannell, co-founder and non-executive director.
Because the customer will likely be using their phone while charging, it's a great opportunity for venues to engage with their customers. Using the Chargifi app SDK, notifications can also be pushed to customers as they enter the hotel, cafe, restaurant or any other venue that has Chargifi wireless charging stations installed.
It's obvious why Chargifi is an attractive proposition to many small, independent businesses that see a large millennial crowd in their customers. This crowd will almost certainly need power at some point during the day, giving the business or venue an ideal opportunity to sell them a coffee, meal or other such item.
— Phil Oakley, Site Editor, TechX365