Daimler Funds Personal Aircraft Company Volocopter With $30M

Automobile manufacturer Daimler and other investors have provided funding of $30 million to German startup Volocopter, which has been working on vertical take-off and landing (VTOL) systems that could make owning a personal aircraft as easy as owning a car.
Personal flying machines have long been one of mankind's dreams, with depictions of life in the future showing that everyone owns a jetpack for short journeys. While that hasn't quite happened, Volocopter, founded in 2012 and based in Stuttgart, has been developing a personal VTOL aircraft that will "democratize flying."
The aircraft, the Volocopter 2X, is a fully electric multicopter, meaning it has more than two rotors. It can be flown only by someone with a sport pilot license during its testing phase and has 18 rotors, with nine batteries powering two rotors each. Like many robotic products, it uses a brushless motor which reduces friction, and is "incredibly quiet" at only 65dB. For comparison, 60dB is comparable to human conversation, while 70dB is equivalent to a vacuum cleaner. The Volocopter has space for two "tall" people to sit inside, with leather seats, a display to show location and other relevant information, and a joystick for controlling the aircraft.
Volocopter's investors include Berlin-based technology investor Lukasz Gadowski and Daimler, who together are providing total funding of $30 million. That will be a welcome injection for Volocopter, which introduced the 2X in 2016 and plans to test the autonomous version in Dubai in the fourth quarter of this year.
It remains to be seen whether Volocopter can make small VTOL aircraft as practical and ubiquitous as car ownership, but this $30 million will certainly go some way toward achieving that goal.
— Phil Oakley, Site Editor, TechX365
Phil Oakley, Site Editor, TechX365, 8/17/2017
SoundCloud will continue as an independent company after investors agreed to inject more money, as CEO Alex Ljung steps aside.
Phil Oakley, Site Editor, TechX365, 8/16/2017
Industry research firm Gartner has projected that global spending on cybersecurity will reach $86.4 billion by the end of 2017.
Phil Oakley, Site Editor, TechX365, 8/16/2017
imin, an east London startup, is using open data to change how people think about and book physical activity sessions at their local gym, leisure center, football pitch or swimming pool.
Phil Oakley, Site Editor, TechX365, 8/16/2017
Apple R&D partner Asynchrony Labs has announced it has opened its European headquarters in London's Canary Wharf business district.
Phil Oakley, Site Editor, TechX365, 8/15/2017
UK recruitment firm Robert Half has published a report on how the executive suite and workforce in general is changing with the addition of automation, big data and analytics.
+rehabstudio, 6/19/2017
It's going to become increasingly hard for brands to stay relevant by only selling their physical goods without also creating useful services that consumers invite into their lives.
Ryan Loftus, JLL, 6/13/2017
JLL senior analyst Ryan Loftus looks at the potential impact of technology innovation on urban logistics.
Amanda Eliason, New Zealand Trade & Enterprise, 6/13/2017
Technology development is bringing New Zealand and the UK closer together, notes Amanda Eliason of New Zealand Trade & Enterprise (NZTE).
Michael Davis, JLL, 6/13/2017
Michael Davis, Head of London Unlimited at JLL, looks at trends in PropTech.
Innovation Hub, 6/12/2017
Seizing the potential of Big Data is critical to the future of many businesses but it's best to start small.
BlueCurrent, 6/9/2017
And why you should come find out how to do world class PR at the London Tech Week event.
All Sponsor Blogs
All resources
Time to Hire a Data Scientist?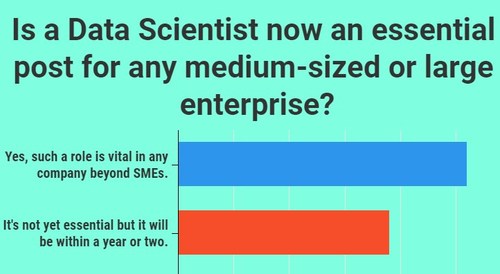 Infographics archive