Concerned that a significant chunk of startup funding might disappear post-Brexit, the UK government is toying with the idea of launching a National Investment Fund and has launched a consultation focused on startup funding options.
The consultation is based around a new document, Financing Growth in Innovative Firms, which looks at how the UK government can better ensure that fledgling companies, including technology startups, have adequate access to the funds they need to help them grow and, potentially, become industry giants.
The move is part of the Patient Capital Review, which UK Prime Minister Theresa May announced in November 2016 to strengthen the UK in the creation of high-tech firms. ("Patient capital" is a term that refers to long-term investment that can help startups become large, world-leading businesses.)
The public consultation, meanwhile, is open until September 22 and is seeking feedback from interested parties, including startups and investors, about how the UK manages both venture and patient funding. The core aim of the consultation is to gather feedback on whether the government needs to create a new investment fund for startups in order to maintain the country's position as Europe's tech leader, even after Brexit.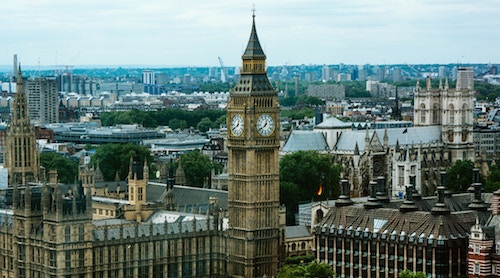 The central concern is that a significant current source of UK startup funding, the European Investment Fund (EIF), may no longer be a source of capital once the UK exits the European Union after March 2019. The UK government, therefore, is keen to secure an alternative source of funding and, in particular, help UK startups become "unicorns," defined as firms worth more than US$1 billion, the latest of which is British VR startup Improbable. (See British VR Startup Improbable Raises $500M, Valued at $1B.)
The move received an instant response from Julian David, CEO of industry association techUK, who noted in a statement emailed to the media: "The Government is right to look seriously at how we boost patient capital investment. The UK tech industry is the European leader in securing Venture Capital funding, but we still lag behind the USA on the longer term investment that helps businesses scale-up."
David continued: "However, the real priority for Government must be ensuring the UK remains part of the European Investment Fund. The EIF continues to be a key investor into UK tech, and any new post-Brexit system considered as part of this consultation must seek to maintain the UK's link to this European wide funder. A new national fund would struggle to compete with such an established source of support sitting just across the Channel."
The report is available to read online here, along with the full list of questions for the consultation, which can be found in Annex A.
— Phil Oakley, Site Editor, TechX365