While Bitcoin is fast becoming a new global currency, even if it has lost some of its initial lustre, others are hoping to steal its thunder. London-based startup Glint, which has raised £3.1 million in pre-launch funding, believes it has hit on the perfect formula for a world currency -- using gold to enable anyone to trade with anyone, anywhere, at anytime, reports TechCrunch.
Because gold tends to hold its value more than the hundreds of currencies in the world, all of which are subject to unpredictable exchange rate fluctuations, gold provides a very good value base for global technology-based trading. While Glint, founded in 2015, is currently coming out of 'stealth mode' and therefore not a huge amount is known about the company, it would appear it's planning something along those lines.
And its ideas have attracted investors. Its £3.1 million in funding comes from a variety of sources, including: Haruko Fukuda, the former CEO of the World Gold Council and current non-executive director of multiple companies, including Investec Bank; Oliver Bolitho, the former Managing Director of Goldman Sachs Asset Manager and current CEO of Old Peak Group, an Asian private equity company; Hugh Sloane, co-founder of hedge fund Sloane Robinson; and Lord Flight, the former Deputy Chairman of the UK Conservative Party, founder of Guinness Flight and on the board of Metro Bank.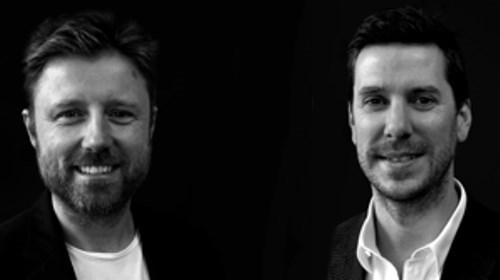 Co-founders Jason Cozens and Ben Davies certainly know a thing or two about gold and financial services: both have more than 20 years experience in each industry (gold for Cozens, financial services for Davies) according to their LinkedIn profiles. Talking to UKTechNews, Cozens said: "At a time of extraordinary monetary policy and when trust in currencies, banks and existing payment systems have been eroded, Glint helps us move to a more just, sustainable and inclusive global economy. Money is currently going through a disruptive evolutionary stage and Glint's product is at the heart of that change."
The 'disruptive evolutionary stage' Cozens mentions is well-founded in London, a global leader in financial technology (fintech). Tech startups such as Monzo, Starling Bank and TransferWise are challenging, and being more innovative, than the traditional retail banks, creating mobile-only current accounts and transferring large sums of money overseas for much smaller fees than the likes of Lloyds and Barclays. Glint, then, is well-placed to be a disruptive force in the financial scene if its global currency plans come to fruition.
Like most British fintech startups, Glint is regulated by the Financial Conduct Authority and holds an Eletronic Money license. On its website, the company notes: "A new global currency, account and app, Glint is a timely innovation with immediate and reliable application. A game changer, it brings you money that is reliable and independent and gives you more control in the way you store, spend, exchange and transfer money." Because it's in 'stealth' mode, this is purposely vague; the company aims to launch in the fourth quarter of this year.
— Phil Oakley, Site Editor, TechX365