Artificial intelligence experts and leaders of robotics companies, including Elon Musk, have signed an open letter to the United Nations calling for a ban on autonomous weapons, saying they could usher in a "third revolution in warfare."
OpenAI founder, Tesla and SpaceX chief Elon Musk,
Autonomous robotics is a growing area of development for the AI sector because of the potential it has in warfare. The US already uses drones to bomb areas of the Middle East, and remote-controlled armored vehicles are under development by multiple nations around the world, including China, the US, Russia and South Korea. It is this potential for destruction that Musk (the founder of OpenAI and CEO of both Tesla and SpaceX) and the other 115 signatories are calling on the UN to ban the weapons before it's too late.
These weapons have a certain science fiction feel to them, which the letter definitely evokes: "Once developed, [autonomous weapons] will permit armed conflict to be fought at a scale greater than ever, and at timescales faster than humans can comprehend. These can be weapons of terror, weapons that despots and terrorists use against innocent populations, and weapons hacked to behave in undesirable ways."
The letter coincides with the International Joint Conference on Artificial Intelligence in Melbourne, Australia. The organizer of the 2017 letter, Toby Walsh, Scientia Professor of Artificial Intelligence at Sydney's University of New South Wales, also organized the letter on the same subject in 2015.
Furthermore, in December 2016, the 123 member nations of the UN agreed to formal talks surrounding the use of autonomous weapons in warfare; of these, 19 states have already called for an outright ban. Unfortunately, a small number of member states have failed to pay the necessary financial contributions to the UN, a situation that has delayed meaningful discussions.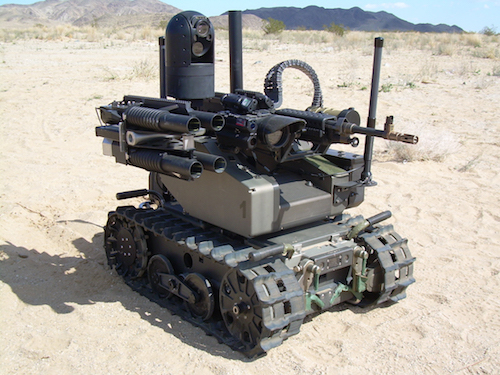 The co-founder and managing director of UK-based Shadow Robot Company, Rich Walker, was one of the 116 signatories of the letter. In an email to TechX365, he stated: "I proudly added my name to the open letter as I think there should be a a ban on offensive autonomous weapons operating beyond meaningful human control. I strongly believe that robots should help humans, not destroy them. This open letter is simply common sense. Deploying autonomous robots that can maim and kill humans should be seen as it is - a crime against humanity - and as responsible engineers we should stand up and say No. Like my fellow signatories - and what great company to be in - I urge the UN to act wisely."
Satalia founder and CEO, Daniel Hulme, who also signed the letter, repeated the same sentiments, saying: "At Satalia we are deeply concerned about the economic and existential impact of AI. Autonomous weapons enable by AI could significantly accelerate this existential threat, and they could adapt in unpredictable ways. If we lose control over autonomous weapons then anyone and anything can become a target. We need to rapidly raise global awareness and work together to protect ourselves from these impending dangers."
It's likely that, if not banned, an arms race could begin in order to develop ever more advanced autonomous weapons. Supporters say the weapons should reduce casualties and destruction due to the advanced imaging systems the robots use (compared with human eyes) -- autonomous machine guns developed by South Korea's Doodaam Systems can identify a human and remotely fire on demand, even in total darkness. It is this kind of weapon that the open letter is imploring the UN to ban, before "this Pandora's box is opened," finishes the letter.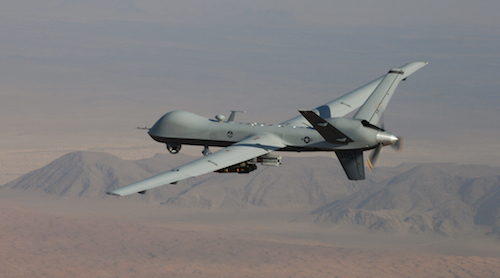 Musk has previously said that AI is the "greatest threat to humanity," while Stephen Hawking warned that AI will be "either the best, or the worst thing, ever to happen to humanity." It's clear that calls are on the rise for "intelligent" and autonomous technology to be regulated and checked, and that, of course, includes the use of autonomous weapons in warfare. (See Poll: Should AI Be Regulated?.)
The full press release for the letter can be read here. The arms race is exactly the thing the open letter is attempting to stop; it will be interesting to see how the UN responds.
— Phil Oakley, Site Editor, TechX365