European Smart Home Market 'Virtually Untapped'

The European smart home market is "virtually untapped," says a new report by market intelligence company Parks Associates. The report, titled "IoT Connectivity in Europe: Value of Connected Products," examines the take-up of the Internet of Things and the smart home by European technology companies.
The large, global technology companies, such as Amazon, Google, Apple and Microsoft have been developing products for the smart home for quite a while, with Amazon in particular releasing the Echo in 2015 and getting ahead of its competitors. Google and Apple, meanwhile, have developed their own solutions -- the Home and HomePod -- with Apple also releasing the HomeKit SDK to integrate with other products and services.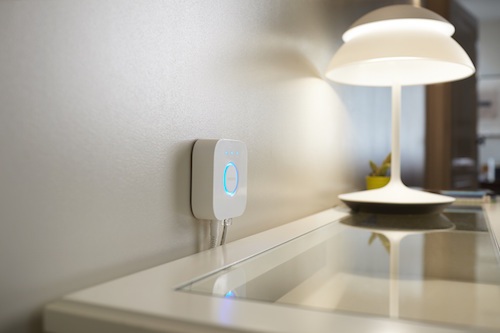 However, European consumer goods and electronics companies have been slow to develop products for the smart home which integrate with the "hubs" from Google, Amazon and Apple, says Parks Associates. The report details 11 of these companies and their interest in the smart home and Internet of Things marketplaces. Among these are Hive, owned by Centrica, developing smart thermostats, lightbulbs and motion sensors; Philips Hue's range of WiFi-connected LED lightbulbs; and Nestle-owned Nespresso, with smart coffee machines.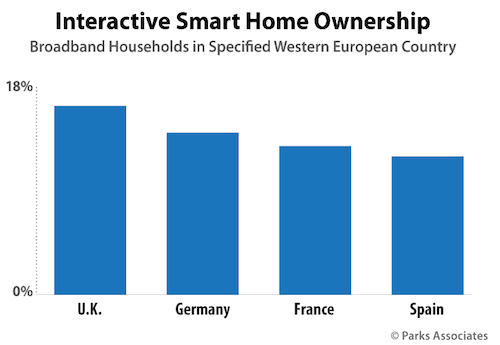 Trisha Parks, founder, CEO, president and chairman of Parks Associates, said, "Some European companies have been hesitant to jump into the IoT space due to their sense that this area suffers from overhype and gadgetry." She notes that this view has held some truth in the past, but is now disappearing. She went on to say, "However, the environment is changing. Early activity and accompanying success by EU companies as diverse as Assa Abloy, Miele and Somfy are clearly visible. Meanwhile, global giants such as Samsung, Amazon, Apple, Google and Microsoft are taking vigorous action to spur the marketplace."
— Phil Oakley, Site Editor, TechX365
Maria McSorley, Site Editor, TechX365, 6/18/2018
The cloud has completely changed the way we shop, from the web to mobile and now voice.
Phil Oakley, Site Editor, TechX365, 6/18/2018
GoCompare has ranked each UK city in terms of broadband connectivity, mobile connectivity and WiFi hotspots. And it's bad news for Exeter...
Phil Oakley, Site Editor, TechX365, 6/15/2018
Reporting on data and citing stats is for robots. Be a human. Tell stories. That's the advice from Emily Hunt, chief data storyteller at 36ns, who spoke at the Data Festival London this week.
Phil Oakley, Site Editor, TechX365, 6/14/2018
Online collaboration tools and AI-based platforms are vital to engaging an increasingly unfocused workforce, says Microsoft's Angela Evans.
Phil Oakley, Site Editor, TechX365, 6/13/2018
Tech Nation's first growth program will focus on fintech, something at which the UK is particularly good.
All resources
Thursday, May 24, 2018
12 pm London / 7 am NY

Tech is transforming the way we live, travel and do business. Industry leaders will discuss the challenges and opportunities we're seeing as our cities become increasingly connected.
Neil Dodd, Associate Director, BGL Group, 6/7/2018
What is a Usability Lab? Neil Dodd from BGL Group explains.
Sponsored Blogs, 6/7/2018
How can the UK lead the world in M-Commerce?
Richard Orme, CTO, Photobox Group, 5/31/2018
Ai is incredible and can do things humans can't. But can it be emotional?
Innovation Hub, 7/19/2017
The Internet of Things, Blockchain and other drastic digital disruptors are already making big waves in the energy sector.
Microsoft reporter, 7/7/2017
The UK's history of embracing technology and innovation means its capital is well placed to benefit from the "fourth industrial revolution," says Microsoft UK CEO Cindy Rose.
Mark Miles, Rendermedia, 7/3/2017
Rendermedia's Mark Miles looks at how technology is changing the way we view content.
All Sponsor Blogs
Industrial IoT Usage & Maturity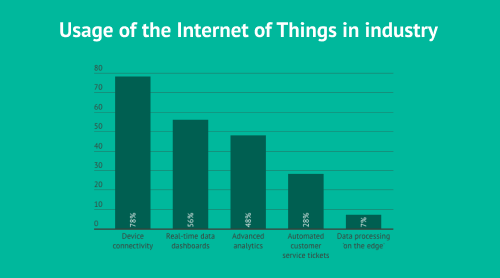 Infographics archive