The European smart home market is "virtually untapped," says a new report by market intelligence company Parks Associates. The report, titled "IoT Connectivity in Europe: Value of Connected Products," examines the take-up of the Internet of Things and the smart home by European technology companies.
The large, global technology companies, such as Amazon, Google, Apple and Microsoft have been developing products for the smart home for quite a while, with Amazon in particular releasing the Echo in 2015 and getting ahead of its competitors. Google and Apple, meanwhile, have developed their own solutions -- the Home and HomePod -- with Apple also releasing the HomeKit SDK to integrate with other products and services.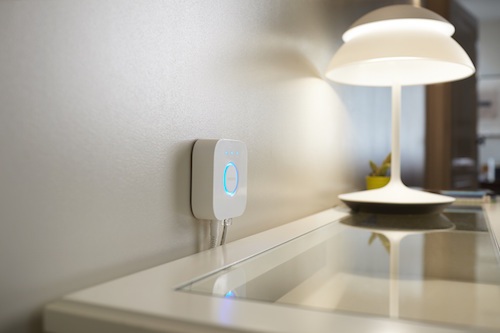 However, European consumer goods and electronics companies have been slow to develop products for the smart home which integrate with the "hubs" from Google, Amazon and Apple, says Parks Associates. The report details 11 of these companies and their interest in the smart home and Internet of Things marketplaces. Among these are Hive, owned by Centrica, developing smart thermostats, lightbulbs and motion sensors; Philips Hue's range of WiFi-connected LED lightbulbs; and Nestle-owned Nespresso, with smart coffee machines.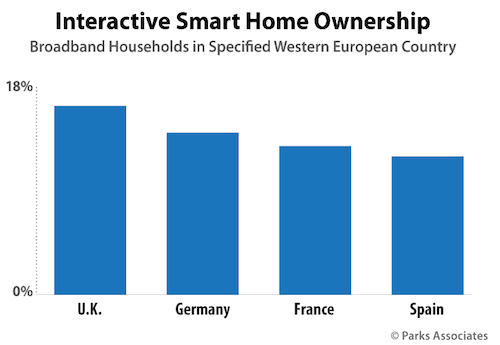 Trisha Parks, founder, CEO, president and chairman of Parks Associates, said, "Some European companies have been hesitant to jump into the IoT space due to their sense that this area suffers from overhype and gadgetry." She notes that this view has held some truth in the past, but is now disappearing. She went on to say, "However, the environment is changing. Early activity and accompanying success by EU companies as diverse as Assa Abloy, Miele and Somfy are clearly visible. Meanwhile, global giants such as Samsung, Amazon, Apple, Google and Microsoft are taking vigorous action to spur the marketplace."
— Phil Oakley, Site Editor, TechX365