AI is just about the hottest tech sector at the moment, so it's no surprise to see an AI-focused startup raising a tidy sum of money. Cambridge-based Prowler.io has closed a £10 million (US$13 million) Series A round as it looks to develop its decision-making technology and release its first commercial product.
The Series A round was led by new investor Cambridge Innovation Capital, with Amadeus Capital Partners, Atlantic Bridge Capital, Passion Capital and SGInnovate also participating in the round. Amadeus Capital Partners has had a busy time recently, with the company also investing in FiveAI. (See UK Driverless Car Startup FiveAI Raises £14M Series A.)
Prowler.io raised a seed fund of £1.5 million ($1.9 million) in October 2016, bringing the total amount of money raised by the fledgling to £11.5 million ($15 million).
Prowler.io has been developing a decision-based AI platform that learns from experience, reportedly the world's first platform of this type. While the startup is yet to launch a commercial product, the technology is autonomous and adaptive, using reinforcement learning, a method where the AI is "rewarded" after doing the correct thing, such as sorting objects or recognizing images. This should translate well to a product marketed to businesses, but is also attractive to investors, as it means Prowler.io could enter into many different markets with its technology.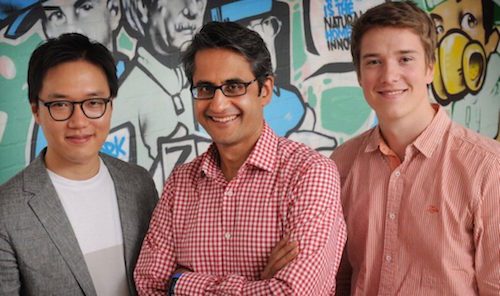 Prowler.io was founded by Vishal Chatrath (CEO), Dr. Dongho Kim (CTO) and Aleksi Tukiainen (machine learning engineer) in 2016 in order to focus on decision-making rather than perception, which is what the vast majority of AI research and development is currently focused on. While perception enables image recognition or speech-to-text services, for example, decision-making in AI has a much larger remit, giving it a lot more potential for the future.
It's not known when Prowler.io plans to release a commercial product, but with this significant investment round now complete, development on the company's tech can ramp up.
— Phil Oakley, Site Editor, TechX365