AI Startup Prowler.io Raises £10M Series A

AI is just about the hottest tech sector at the moment, so it's no surprise to see an AI-focused startup raising a tidy sum of money. Cambridge-based Prowler.io has closed a £10 million (US$13 million) Series A round as it looks to develop its decision-making technology and release its first commercial product.
The Series A round was led by new investor Cambridge Innovation Capital, with Amadeus Capital Partners, Atlantic Bridge Capital, Passion Capital and SGInnovate also participating in the round. Amadeus Capital Partners has had a busy time recently, with the company also investing in FiveAI. (See UK Driverless Car Startup FiveAI Raises £14M Series A.)
Prowler.io raised a seed fund of £1.5 million ($1.9 million) in October 2016, bringing the total amount of money raised by the fledgling to £11.5 million ($15 million).
Prowler.io has been developing a decision-based AI platform that learns from experience, reportedly the world's first platform of this type. While the startup is yet to launch a commercial product, the technology is autonomous and adaptive, using reinforcement learning, a method where the AI is "rewarded" after doing the correct thing, such as sorting objects or recognizing images. This should translate well to a product marketed to businesses, but is also attractive to investors, as it means Prowler.io could enter into many different markets with its technology.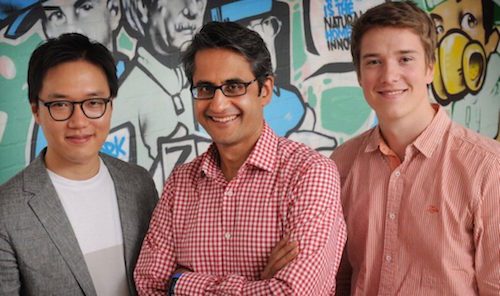 Prowler.io was founded by Vishal Chatrath (CEO), Dr. Dongho Kim (CTO) and Aleksi Tukiainen (machine learning engineer) in 2016 in order to focus on decision-making rather than perception, which is what the vast majority of AI research and development is currently focused on. While perception enables image recognition or speech-to-text services, for example, decision-making in AI has a much larger remit, giving it a lot more potential for the future.
It's not known when Prowler.io plans to release a commercial product, but with this significant investment round now complete, development on the company's tech can ramp up.
— Phil Oakley, Site Editor, TechX365
Phil Oakley, Site Editor, TechX365, 11/21/2017
Deliveroo has raised a further $98 million to close out its Series F funding round, after initially raising $385 million in September.
Phil Oakley, Site Editor, TechX365, 11/20/2017
Spotify is relocating to a new office in London, where it will have a renewed focus on R&D and engineering, and reportedly double its workforce.
Phil Oakley, Site Editor, TechX365, 11/17/2017
Close to 100 speakers discussed the challenges facing the Global Tech Industry at the Tech London Advocates 'Tech World Tour' at Here East in London.
Phil Oakley, Site Editor, TechX365, 11/16/2017
The UK government is supporting the tech industry with £61 million, which will see Tech City UK become Tech Nation, plus the doubling of talent visas to 2,000.
Phil Oakley, Site Editor, TechX365, 11/15/2017
Greengame aims to help people live sustainably by 'gamifying' the experience and rewarding people through brand participation.
Wednesday, September 20, 2017
11am BST
The brutal truth for any startup is that the chances of long-term success are relatively slim – factors such as a lack of access to capital, poor management skills, a misguided business plan or sheer bad luck all weigh against fledgling companies. So what can startups do to maximize their survival potential? Tesco Technology, an influential and experienced organization, will talk about what they look for in a successful startup, how and why they work with startups and how rookie companies can make the grade and be a long-term survivor. This is a highly relevant webinar for any startup but a 'must attend' for any young company in the energy and retail technology sectors.
All resources
+rehabstudio, 6/19/2017
It's going to become increasingly hard for brands to stay relevant by only selling their physical goods without also creating useful services that consumers invite into their lives.
Ryan Loftus, JLL, 6/13/2017
JLL senior analyst Ryan Loftus looks at the potential impact of technology innovation on urban logistics.
Amanda Eliason, New Zealand Trade & Enterprise, 6/13/2017
Technology development is bringing New Zealand and the UK closer together, notes Amanda Eliason of New Zealand Trade & Enterprise (NZTE).
Michael Davis, JLL, 6/13/2017
Michael Davis, Head of London Unlimited at JLL, looks at trends in PropTech.
Innovation Hub, 6/12/2017
Seizing the potential of Big Data is critical to the future of many businesses but it's best to start small.
BlueCurrent, 6/9/2017
And why you should come find out how to do world class PR at the London Tech Week event.
All Sponsor Blogs
Cloud Infrastructure: A Priority?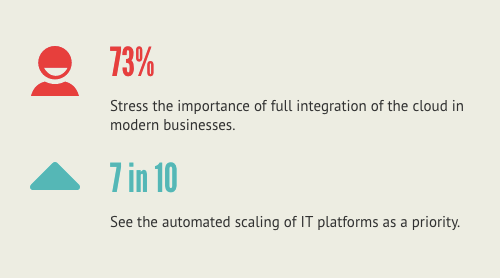 Infographics archive