How Waymo Uses a Virtual World to Train Its Cars

Waymo is pressing on with its goal of getting self-driving cars on the road, and today it has revealed a little bit about what that goal constitutes. James Stout, lead software engineer at the Alphabet-owned company, has written a blog post about how it uses simulation to teach the cars how to drive in the real world.
Waymo says that each day its fleet of 25,000 virtual cars drive over 8 million miles -- that's 320 miles per car -- and use this extensive experience to improve the self-driving software Waymo uses in real life. A simulation, Waymo says, can provide a lot more learning than the real-world can; its cars can test out new things and make mistakes while not endangering anyone or damaging property. This is similar to a process OpenAI uses to train robots in VR and then have them carry out the same action in real life. (See OpenAI Teaches Robots Using Single Demonstrations in VR.)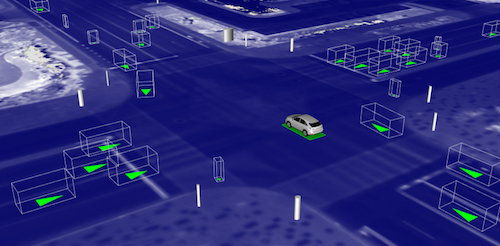 In the blog post, the company uses an intersection in Mesa, Ariz,, which has a flashing yellow arrow that permits cars to turn left. Humans struggle with this turn due to the precise timing needed to make it successfully -- "Drivers must carefully move into a five-lane intersection and then find a gap in oncoming traffic. Turning left too soon may cause a driving hazard for oncoming traffic; making the move too late may mean frustrated drivers behind," says Stout in the post. The self-driving cars also struggle, but using an exact replica of the intersection in a virtual world has taught the cars how to successfully make the turn.
There are four steps to this process. First, Waymo builds a highly detailed version of the intersection in the virtual world, with identical lanes, curbs, vehicles, cyclists and pedestrians, plus traffic signals such as the flashing yellow arrow. Next, the cars endlessly drive through the intersection in this virtual world, making mistakes until the system can do it perfectly, inching forwards and waiting for a gap before slotting in behind the oncoming traffic.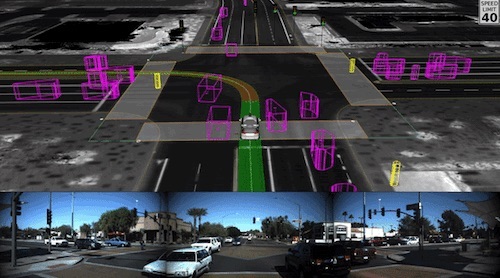 The traffic and signals are then modified, providing a potentially more difficult intersection for the virtual cars to navigate. This is called fuzzing, and means the engineers can modify vehicle amounts and speeds, and add (or remove) cyclists, pedestrians or even motorcycles. These are much harder for software to navigate because they can be very unpredictable.
Finally, Waymo says it validates this virtual testing by taking a real-world car out onto the road to see if it can successfully navigate the intersection. Once the skill is achieved, it is put into the system's permanent knowledge base, which all cars in the network can access.
Autonomous vehicles are quickly becoming a reality, and applications such as Waymo's virtual training ground help to get its cars ready for mainstream use. Don't be surprised to see self-driving cars on the streets in the next few years as we inch closer to an ever more autonomous future. (See Google's Waymo Could Be Worth $70B by 2030 – Analysts.)
— Phil Oakley, Site Editor, TechX365
Phil Oakley, Site Editor, TechX365, 11/21/2017
Deliveroo has raised a further $98 million to close out its Series F funding round, after initially raising $385 million in September.
Phil Oakley, Site Editor, TechX365, 11/20/2017
Spotify is relocating to a new office in London, where it will have a renewed focus on R&D and engineering, and reportedly double its workforce.
Phil Oakley, Site Editor, TechX365, 11/17/2017
Close to 100 speakers discussed the challenges facing the Global Tech Industry at the Tech London Advocates 'Tech World Tour' at Here East in London.
Phil Oakley, Site Editor, TechX365, 11/16/2017
The UK government is supporting the tech industry with £61 million, which will see Tech City UK become Tech Nation, plus the doubling of talent visas to 2,000.
Phil Oakley, Site Editor, TechX365, 11/15/2017
Greengame aims to help people live sustainably by 'gamifying' the experience and rewarding people through brand participation.
Wednesday, September 20, 2017
11am BST
The brutal truth for any startup is that the chances of long-term success are relatively slim – factors such as a lack of access to capital, poor management skills, a misguided business plan or sheer bad luck all weigh against fledgling companies. So what can startups do to maximize their survival potential? Tesco Technology, an influential and experienced organization, will talk about what they look for in a successful startup, how and why they work with startups and how rookie companies can make the grade and be a long-term survivor. This is a highly relevant webinar for any startup but a 'must attend' for any young company in the energy and retail technology sectors.
All resources
Microsoft reporter, 7/7/2017
The UK's history of embracing technology and innovation means its capital is well placed to benefit from the "fourth industrial revolution," says Microsoft UK CEO Cindy Rose.
Nopporn Suppipat, Blade Group, 6/12/2017
Since its arrival in the 80s the PC has been evolving -- and its latest transformation, argues Nopporn Suppipat, could well be its last.
Paul Bulpitt, Xero, 6/12/2017
Paul Bulpitt, head of accounting at Xero and co-founder of The Wow Company, explains why using artificial intelligence capabilities can be a positive for accounting firms.
Euan Mills, Future Cities Catapult , 6/6/2017
Smart, digital technologies are starting to transform the city planning process, argues Euan Mills.
All Sponsor Blogs
Cloud Infrastructure: A Priority?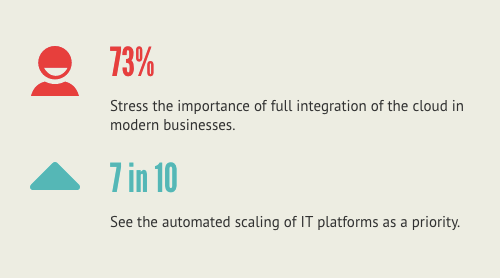 Infographics archive