Telecoms Giants Announce Winners of Their Global Startup Competition

Go Ignite, a global telecoms alliance comprising of Deutsche Telekom, Orange, Singtel and Telefonica, has announced the winners of its second global startup competition, in three areas: Consumer Experience AI, Connected Homes and IoT Cyber Security.
The five winners of the competition are: SafeToNet in Consumer Experience AI; Vayyar Imaging and Cujo in Connected Homes, and Sparkcognition and NanoLock Security in IoT Cyber Security. Each of these winners will have the opportunity to use the four telecoms companies global network of customers, which reportedly totals 1.2 billion people, and also form business partnerships with these companies that could have long-lasting effects for the five young companies.
The five companies are attending a two-day workshop in Madrid, which kicked off today, to sharpen their business plans and refine the solutions each company has put together.
— Phil Oakley, Site Editor, TechX365
All resources
Thursday, May 24, 2018
12 pm London / 7 am NY

Tech is transforming the way we live, travel and do business. Industry leaders will discuss the challenges and opportunities we're seeing as our cities become increasingly connected.
Aoife Geary, Content Editor, Jobbio, 6/13/2018
Why is London's startup scene the best in the world, bettering Silicon Valley, New York City, Tel Aviv and Beijing? Aoife Geary from Jobbio explains.
Farah Cuyvers, 6/13/2018
The global startup ecosystem is booming right now.
Trak Ellis-Hill, Executive Creative Director, MOFILM, 6/12/2018
Is it possible to have a full-time job in tech and have children?
Vishal Gupta, Co-founder & CEO, Kabeela.Life Ventures, 5/25/2018
connecting the global startup hubs such as London, Silicon Valley, New York, Berlin, Delhi and Shanghai will help foster community and priductivity across the world.
Aoife Geary, Content Editor, Jobbio, 5/23/2018
Networking might be a pain, but do it well and it can put you on the fast track to tech success.
Phil Hails-Smith, 7/19/2017
Joelson's Phil Hails-Smith provides some key advice for tech startups.
All Sponsor Blogs
Industrial IoT Usage & Maturity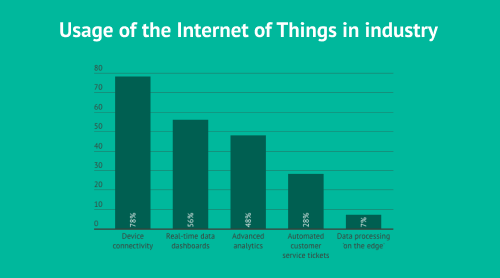 Infographics archive