When you think of AI, Samsung is probably not the first tech giant that springs to mind. In an effort to catch up to its rivals, Samsung has opened an AI laboratory in Canada's Université de Montréal to research image recognition and autonomous vehicles.
The company has been working with the university's Professor Yoshua Bengio since 2014. Professor Bengio is a noted expert on machine learning, neural networks and deep learning, so having a base on the same campus will be of huge benefit to Samsung.
Canada, meanwhile, has recently become one of the world's top places to carry out AI research, with the density of talent second to none. It's also been more welcoming to AI than the US has, offering C$125 million in funding (around US$100 million) to interested scientists. Samsung will be hoping to take advantage of this and research groundbreaking technology in an effort to get on the same page as Google, Apple, Microsoft, Amazon and Facebook. Google's DeepMind has a facility at the University of Alberta -- its first international AI lab, no less -- while Uber and Apple also have a presence in the country.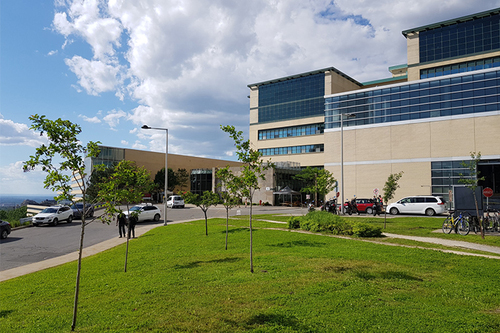 Samsung is in dire need of enhancing its AI credentials. It has its new Bixby voice assistant, which has not gone down all that well in the technology community. The company is researching autonomous technology and computer vision -- the laboratory's focus -- which it hopes it can use to take on Alphabet's Waymo and Uber, the market leaders in that sector.
— Phil Oakley, Site Editor, TechX365