Startup Profile: Aire

Machine learning is revolutionizing every industry in one way or another, but one place it's really having an effect is in fintech. Aire, a London-based startup, is using machine learning and neural nets to assess applicants' credit scores, leading to a more consistent and on the whole, better system, and, ultimately, to more "democratized" credit scores.
Traditionally, a lender looks at a customer's credit history, then assesses them for credit. This is a flawed system, says Aneesh Varma, Aire CEO, because it doesn't take every situation into account, or look at context. Aire's system looks at more data, including financial resilience, stability and affordability to assess each individual applicant against their data. This makes it safer for financial institutions to lend money to the right applicants, and gives applicants peace of mind that they can pay it back.
The Aire platform works by plugging in to a current lender's credit scoring system. The applicant submits the info the platform needs to make an informed decision. This consists of information about 1) finances, such as whether the applicant has a credit card, current living situation, and outstanding balance on any credit cards, any household or personal costs; 2) lifestyle, with fields like relationship status, dependants, household information, and sliding-scale questions on whether you have everything you want in life and if you are diligent and determined or not; and lastly, 3) on your work and profession, such as whether you're employed, self-employed, salary, and when you get paid. Aire's automated platform then uses this data to make a decision on credit.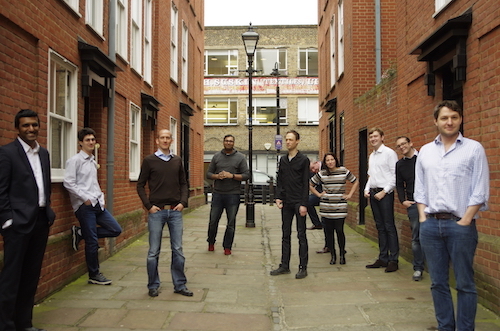 Aire has not yet launched; only early access sign-ups are currently live. The company was founded in January 2014 by Aneesh Varma, a serial entrepreneur and current Aire CEO; Jon Bundy, COO, with a background in technology and finance; and Dr. Srini Sundaram, in charge of risk and algorithms. They set out to solve a complex issue, which Varma says on the company's website, "may not be solved for 20 years or more". However, they've made a good start, with approximately $10 million raised from firms such as White Star Capital, Sunstone Capital, Crane Ventures and Accion Capital.
— Phil Oakley, Site Editor, TechX365
All resources
Thursday, May 24, 2018
12 pm London / 7 am NY

Tech is transforming the way we live, travel and do business. Industry leaders will discuss the challenges and opportunities we're seeing as our cities become increasingly connected.
Aoife Geary, Content Editor, Jobbio, 6/13/2018
Why is London's startup scene the best in the world, bettering Silicon Valley, New York City, Tel Aviv and Beijing? Aoife Geary from Jobbio explains.
Farah Cuyvers, 6/13/2018
The global startup ecosystem is booming right now.
Trak Ellis-Hill, Executive Creative Director, MOFILM, 6/12/2018
Is it possible to have a full-time job in tech and have children?
Vishal Gupta, Co-founder & CEO, Kabeela.Life Ventures, 5/25/2018
connecting the global startup hubs such as London, Silicon Valley, New York, Berlin, Delhi and Shanghai will help foster community and priductivity across the world.
Aoife Geary, Content Editor, Jobbio, 5/23/2018
Networking might be a pain, but do it well and it can put you on the fast track to tech success.
Phil Hails-Smith, 7/19/2017
Joelson's Phil Hails-Smith provides some key advice for tech startups.
All Sponsor Blogs
Industrial IoT Usage & Maturity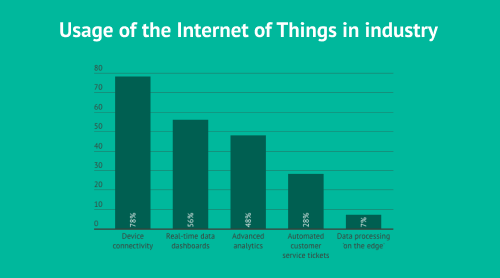 Infographics archive