Facebook Open Sources RacerD for Finding Errors in Java

Facebook is known to most as a social network -- in fact, to many, it is "the" social network. However, it also releases a lot of its internal code and apps as open source projects for other developers to use. Accordingly, it has published a new "race detector," named RacerD, to help other developers find bugs in Java code.
A race detector looks for data races, also known as race conditions. This is when an event depends on something happening before it. RacerD searches for unsynchronized memory accesses in the app's code, where one of these accesses is a write. If that write access is changing something, then other memory accesses could be reading old data, causing a race condition.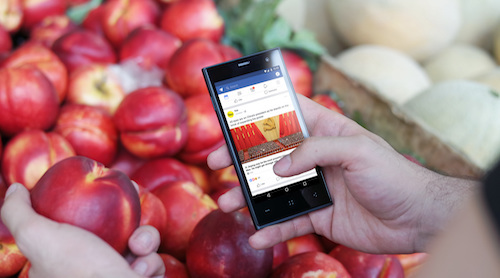 Facebook has been running RacerD on its Android app codebase for ten months and in that time, it has caught a thousand data race incidents, which have been fixed by Facebook's Android developers before the code reached production. The Facebook News Feed in the Android app has also been converted from single-threaded -- meaning one command is processed at a time -- to multi-threaded, so multiple commands can be executed at the same time. This makes the app faster and gives users a better experience, and it's all thanks to the team behind RacerD.
This will be especially useful for startups or "indie" developers making apps for Android, who have limited resources and need to have code-checking automated as much as possible. Java is a notoriously difficult language to learn and execute, so even for a seasoned developer, RacerD is almost certainly going to be helpful. Furthermore, multi-threaded applications are hard to code, and when data races do occur, RacerD may be a godsend for a small-time developer or startup struggling with an Android app.
RacerD is open source as of today and available for the Java programming language. The corresponding blog post is long and massively technical, describing how RacerD came about, what it does and how it does it and how to use it in your own Java projects. If you're a developer, it's well worth the read.
— Phil Oakley, Site Editor, TechX365
Phil Oakley, Site Editor, TechX365, 9/21/2018
Cleo interacts with its users mainly through an eponymous chatbot, which gives its 600,000 users flair and personality while managing their money.
Phil Oakley, Site Editor, TechX365, 9/20/2018
A new report finds that 46% of digital transformation projects produce proven results with 58% of organizations reporting that customers are driving their digital strategy.
Phil Oakley, Site Editor, TechX365, 9/19/2018
Business travel can be a huge problem for SMEs and large corporates alike, but Asian tech startup Octotrip is here to help with a platform powered by data and AI.
Phil Oakley, Site Editor, TechX365, 9/18/2018
The three students impressed the judges with their application of AI for image translation.
Phil Oakley, Site Editor, TechX365, 9/17/2018
The program, run by the Francis Crick Institute, will back ten startups with a £40,000 investment each, with an intense 16 weeks in store for successful applicants.
All resources
Neil Dodd, Associate Director, BGL Group, 6/7/2018
What is a Usability Lab? Neil Dodd from BGL Group explains.
Sponsored Blogs, 6/7/2018
How can the UK lead the world in M-Commerce?
Richard Orme, CTO, Photobox Group, 5/31/2018
Ai is incredible and can do things humans can't. But can it be emotional?
Innovation Hub, 7/19/2017
The Internet of Things, Blockchain and other drastic digital disruptors are already making big waves in the energy sector.
Microsoft reporter, 7/7/2017
The UK's history of embracing technology and innovation means its capital is well placed to benefit from the "fourth industrial revolution," says Microsoft UK CEO Cindy Rose.
Mark Miles, Rendermedia, 7/3/2017
Rendermedia's Mark Miles looks at how technology is changing the way we view content.
All Sponsor Blogs
Industrial IoT Usage & Maturity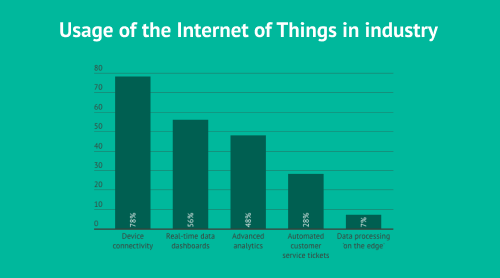 Infographics archive