The UK's financial technology (fintech) scene is booming, according to London & Partners, which has published a report noting that, since the start of 2017, more than US$1 billion (£825 million) has been poured into the sector.
That's almost double the levels raised in 2016, and on course to exceed the level of investment set in 2015 as well.
According to the data, which was collected by Pitchbook, $1.05 billion raised so far this year from venture capital firms and angel investors, with London-based fintech firms raising more than $980 million of that total. In 2015, fintech startups across the UK raised $1.16 billion, so the 2017 total looks set to exceed that number.
London has been a magnet for fintech investment for some time: During the past five years, London's fintech companies have raised $3.49 billion, far ahead of the second highest city, Stockholm, which has attracted $659 million in fintech investments during the same period.
From these numbers, then, it is clear that the UK, and specifically London, has become one of the global leaders in fintech. There are a few reasons for this; The openness of the regulator, the Financial Conduct Authority (FCA), to innovation and new technology; and the number of people with vast fintech experience in London. Venture capitalists are willing to pump money into companies such as Monzo, Seedrs, Cleo and Glint because they are run by experienced, seasoned executives, and have the technology and expertise to make good on their goals. (See Why is London a Global Leader in Fintech?)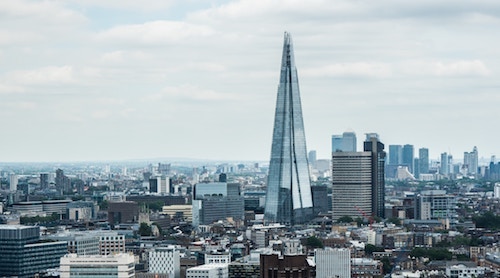 London & Partners has released this data as part of the trade mission to Money 20/20, the world's largest fintech conference, in Las Vegas (Oct. 22-25). This trade mission will be led by the Mayor's International Business programme, with 12 of London's forest fintech companies attending. Companies attending include: Starling Bank, the tech startup bank which has created a mobile-only current account; Yoyo Wallet, the mobile wallet which makes spending money easy and secure; and Revolut, which announced a $66 million Series B round earlier this year. Other companies in the delegation include Divido, Fluidly, Fractal Labs, Monese, Onfido, PixelPin, Smarkets, Starling Bank, Sthaler, and Vega One.
London's Deputy Mayor for Business, Rajesh Agrawal, said in a statement: "London remains a world leader in fintech and the companies on the Mayor's trade delegation are at the forefront of this exciting sector. More than £1 billion in venture capital has been invested into London's fintech sector since the EU referendum -- this is yet more proof that global investors believe London will remain a leading fintech hub for many years to come."
The real challenge for London is how it, and the country as a whole, will handle Brexit and the inevitable fallout. However, the technology industry, and fintech in particular, is strong at the moment -- let's hope it'll stay that way.
— Phil Oakley, Site Editor, TechX365