UK Not Ready for Fourth Industrial Revolution – Report

The UK is less prepared for the so-called Fourth Industrial Revolution than other countries that are competing for manufacturing jobs, such as China and the US, according to a new report called "Made Smarter," which recommends the use of Industrial Digital Technologies (IDTs) to increase efficiency and productivity within the industry, and to upskill workers whose jobs may be replaced by robots.
According to the report, overseen by Siemens UK CEO Juergen Maier and commissioned by the UK government, the UK's manufacturing industry could grow by £445 million (US$591 million) if it were to adopt IDTs and innovate faster and harder, which in turn would mean that productivity could increase by up to 25% by 2025.
The Fourth Industrial Revolution is the continuation of the Digital Revolution, and will see the digitalization of industry through the introduction of technologies such as artificial intelligence and robotics, which will become commonplace in factories, replacing jobs and leaving some factories to become largely automated.
The report has four main recommendations, listed below:
Create a much more visible and effective digital ecosystem to accelerate the innovation and diffusion of Industrial Digital Technologies (IDTs)
Upskill 1 million industrial workers to enable digital technologies to be successfully exploited
Inspire the UK's next industrial revolution with stronger leadership and branding of the country's ambition to be a global pioneer in IDTs
Address the key barriers preventing adoption of IDTs
IDTs are concepts whereby robotics and artificial intelligence take over many manufacturing tasks currently undertaken by humans. While this means that thousands or even millions of workers might lose their jobs, the report recommends that those workers who are affected should be retrained to do jobs that robots cannot do. This of course means that, at least in theory, more work gets done and productivity increases, which is a good thing for everyone involved in the UK manufacturing industry.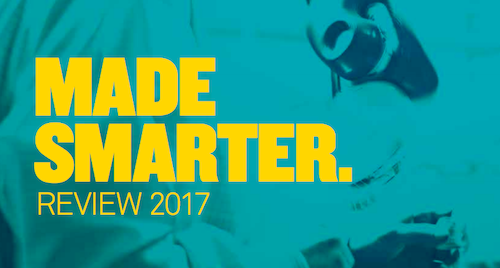 Click the image above to access the report.
The report also makes it clear that the UK is lagging behind other countries, such as China, the US and Germany when it comes to developing a manufacturing plan for the next decade. Those countries all have strategic plans in place for how to tackle the Fourth Industrial Revolution -- Made in China 2025, Industrie 4.0 and America Makes -- while the UK does not. There is also no effective leadership for showing the public what the UK does well in manufacturing, and why the development of IDTs are so important, the report notes. That in turn means there is no vision to attract the workforce of the future to the UK, making it likely that the UK will be leapfrogged by other countries better prepared for the Fourth Industrial Revolution.
— Phil Oakley, Site Editor, TechX365
Phil Oakley, Site Editor, TechX365, 2/19/2018
Cera uses an app to make social care more efficient, but the real kicker is its use of machine learning to predict and prevent illnesses among care patients.
Phil Oakley, Site Editor, TechX365, 2/19/2018
London topped the list of destinations for tech-based migrant workers within the EU in 2017, beating Berlin, Paris and Amsterdam – and it has more than 250,000 developers, almost 100,000 more than any other European city.
Phil Oakley, Site Editor, TechX365, 2/16/2018
TechInvest will see ten London-based augmented and virtual reality startups pitch to hundreds of gathered investors.
Phil Oakley, Site Editor, TechX365, 2/15/2018
Most employees want to use wearables to track personal workplace productivity. However, employers should not have access to this data, says a new TalkTalk Business report.
Phil Oakley, Site Editor, TechX365, 2/14/2018
Also, it's not 'augmented reality' anymore – it's 'spacial computing.'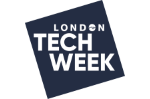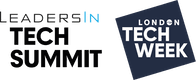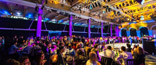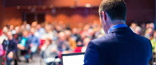 All Upcoming Live Events
All resources
Industrial IoT Usage & Maturity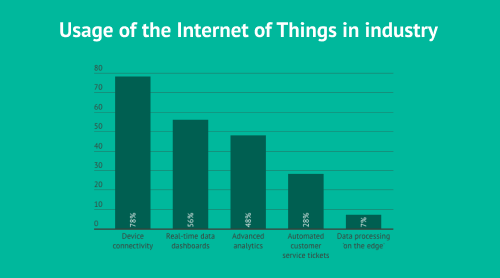 Infographics archive