Smartphone. Smartwatch. Is everything smart these days? Apparently so. But now "smart" is being scaled up massively, with smart city technology now beginning to be developed by Nvidia and Alphabet company Sidewalk Labs.
But what exactly is a smart city? And how do you define one city as smart and another as not? It all comes down to the information and data the city collects, and how it uses that to improve existing infrastructure and plan for the future. That means sectors like public transport, security, traffic and resource management, construction and several other industries use this data, working towards a city which uses technology to solve real-life problems.
According to IBM's definition, a smart city is a city that "makes optimal use of all the interconnected information available today in order to better understand and control its operations and optimize the use of limited resources."
Data is incredibly important in our world today; our smartphones track and record how we live, generating huge amounts of data that is usually used to provide more targeted advertisements. In a smart city, data is predominantly used to fix the issues of that particular city. Take traffic management. If AI-powered traffic lights can see that one particular junction is busy at a certain time of day, the humans in charge can change the sequence of the lights to enable faster traffic flow, and iterate rapidly and continually on this to prevent congestion building up, which can affect a huge amount of people. For public transport, cameras using a platform such as Nvidia's Metropolis can identify and track people using trains or buses, helping city planners plan for the busiest times of the day to minimize disruption.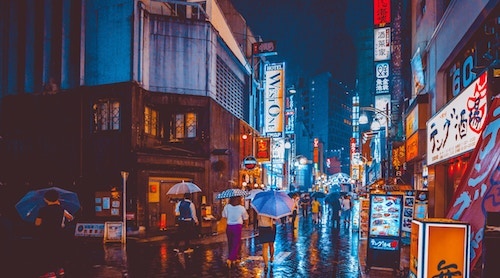 Nvidia is probably best known for its computer GPUs and mobile chips, but it is increasingly developing artificial intelligence platforms for industry use. One of these is Metropolis, a system developed specifically for smart cities. It uses cameras with embedded, on-device deep learning to identify pedestrians, vehicles, cyclists and other objects, in order for this data to be analyzed, both by humans and via machine learning. This analysis results in potentially significant insights into how the city functions, and how to make it do so better for everyone. (See Nvidia Taps AI to Monitor CCTV in Smart Cities.)
Because of the difficulty defining what exactly a smart city is, it's hard to say if there are any in existence. While many companies are developing on the Metropolis platform, including Chinese giants Alibaba and Huawei, it's not currently known which cities use the platform to help solve difficult problems like traffic management or to reduce crime, using an Nvidia-developed piece of software that can identify faces in a crowd. (See Nvidia Teams Up With Huawei, Alibaba for Smart City Platform.)
However, one city which has embraced smart city technology is Toronto, in Canada. It has partnered with Sidewalk Labs, owned by Alphabet, to develop the Eastern Bayfront section into a testbed of smart city technology, which will be known as Quayside. The project, known as Sidewalk Toronto, "will combine forward-thinking urban design and new digital technology to create people-centred neighborhoods that achieve precedent-setting levels of sustainability, affordability, mobility, and economic opportunity." To kickstart this, Alphabet will move Google's Canadian headquarters to the Quayside area, and has invited public opinion and feedback on its plans, wanting this to be a community-led effort by the city at large.
The development of the smart city, and the underlying technology is happening and encouraging change across the world -- that much is certain. As people and companies become more aware of the effect we are having on the planet, it becomes all the more important to look at how we treat it and to live sustainably, but also use our abundance of technology to improve our quality of life. As with all large-scale projects this takes time, but rest assured, things are gathering pace as we look to the future.
— Phil Oakley, Site Editor, TechX365