31% of UK Workers Think AI Will Help With Their Jobs – Report

Almost a third of British workers believe AI will help them be better at their jobs, a new report, "Tomorrow's Vision: Business Ex-Machina," from TalkTalk Business has revealed. In a stark gender gap, 39% of male British workers believe that AI will go some way to helping them in day-to-day tasks, while only 24% of female workers believe the same.
These statistics are revealed in part two of the Workforces 2025 report, which we covered back in September. In another interesting statistic, 28% of male workers, in comparison to 19% of female workers, believe AI will help reduce errors in their work and improve their attention to detail. Meanwhile, a third of men -- 33% -- believe that AI will have a positive impact on their jobs, as opposed to a quarter, 25%, of women. (See Only 18% of UK Firms Believe AI Investment Is a Priority.)
It's interesting to note the gap here between the two genders, with women seemingly more cynical or skeptical of the positive role AI could have in the workplace and at society at large while men are more forthcoming to accept it. To illustrate this, the report says that 29%, across the board, are aware AI could have a positive and negative impact, while only 15% -- one in seven -- think AI could replace their job completely.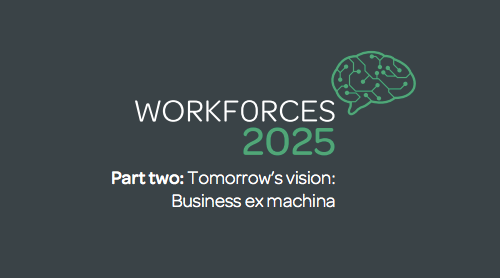 Click the image above to access the report.
Finally, 38% of workers believe their job will still exist in 2032 -- 15 years time -- and only 12% think theirs will disappear in the same timescale. This is stark contrast to much of the existing research; for example, a report from UK Economic Outlook in March said that as many as 30% of jobs may be at risk of being automated, but in many cases, the nature of jobs will change and not be entirely replaced. In particular, jobs such as waste and sewage management, transportation, manufacturing, and retail trade are all at risk of being automated, says the latter report.
— Phil Oakley, Site Editor, TechX365
Phil Oakley, Site Editor, TechX365, 11/21/2017
Deliveroo has raised a further $98 million to close out its Series F funding round, after initially raising $385 million in September.
Phil Oakley, Site Editor, TechX365, 11/20/2017
Spotify is relocating to a new office in London, where it will have a renewed focus on R&D and engineering, and reportedly double its workforce.
Phil Oakley, Site Editor, TechX365, 11/17/2017
Close to 100 speakers discussed the challenges facing the Global Tech Industry at the Tech London Advocates 'Tech World Tour' at Here East in London.
Phil Oakley, Site Editor, TechX365, 11/16/2017
The UK government is supporting the tech industry with £61 million, which will see Tech City UK become Tech Nation, plus the doubling of talent visas to 2,000.
Phil Oakley, Site Editor, TechX365, 11/15/2017
Greengame aims to help people live sustainably by 'gamifying' the experience and rewarding people through brand participation.
Wednesday, September 20, 2017
11am BST
The brutal truth for any startup is that the chances of long-term success are relatively slim – factors such as a lack of access to capital, poor management skills, a misguided business plan or sheer bad luck all weigh against fledgling companies. So what can startups do to maximize their survival potential? Tesco Technology, an influential and experienced organization, will talk about what they look for in a successful startup, how and why they work with startups and how rookie companies can make the grade and be a long-term survivor. This is a highly relevant webinar for any startup but a 'must attend' for any young company in the energy and retail technology sectors.
All resources
Microsoft reporter, 7/7/2017
The UK's history of embracing technology and innovation means its capital is well placed to benefit from the "fourth industrial revolution," says Microsoft UK CEO Cindy Rose.
Nopporn Suppipat, Blade Group, 6/12/2017
Since its arrival in the 80s the PC has been evolving -- and its latest transformation, argues Nopporn Suppipat, could well be its last.
Paul Bulpitt, Xero, 6/12/2017
Paul Bulpitt, head of accounting at Xero and co-founder of The Wow Company, explains why using artificial intelligence capabilities can be a positive for accounting firms.
Euan Mills, Future Cities Catapult , 6/6/2017
Smart, digital technologies are starting to transform the city planning process, argues Euan Mills.
All Sponsor Blogs
Cloud Infrastructure: A Priority?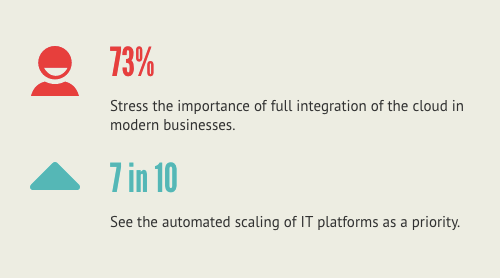 Infographics archive