UK AI Hardware Startup Graphcore Raises $50M From Sequoia Capital

Artificial Intelligence (AI) chip startup Graphcore has raised a $50 million Series C round from Silicon Valley-based Sequoia Capital, in order to take on chip giants Intel, AMD and Nvidia.
Graphcore, based in Bristol, UK, is developing Intelligence Processing Units (IPUs), made for machine learning applications. These outgun current hardware by up to "10x to 100x" according to Graphcore. IPUs can be combined to form massively powerful architectures which can crunch numbers and algorithms at unprecedented speed. Graphcore does not have a product on the market yet, with a launch for early-access customers due in 2018. The new capital, then, will be used to launch the company's first product, and to "accelerate growth" as it looks to keep up with international demand for its IPUs.
Nvidia and Intel have a firm grip on this market, with huge amounts of money to spend on R&D, plus some of the world's most talented engineers and computer scientists. It's also an area Google and Apple have been active in, with Google in particular designing its own GPU components, know as Tensor Processing Units, to compete. (See Nvidia Teams Up With Huawei, Alibaba for Smart City Platform.)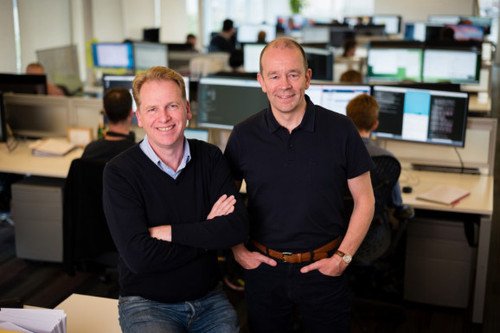 Sequoia Capital, meanwhile, very rarely invests in startups outside of Silicon Valley, and as Sequoia is also the only participant in the round, the firm must have seen something in Graphcore that it rarely sees in others. Graphcore has moved fast over the past year -- it raised its Series A round in October 2016, followed by a Series B in July.
The latest round has the "full support" of the young startup's other investors: Amadeus Capital Partners, Atomico, Robert Bosch Venture Capital, C4 Ventures, Dell Technologies Capital, Draper Esprit, Foundation Capital, Pitango Venture Capital and Samsung Catalyst Fund.
Graphcore CEO Nigel Toon said in a statement about the new round, "Efficient AI processing power is rapidly becoming the most sought-after resource in the technological world. We believe our IPU technology will become the worldwide standard for machine intelligence compute. The performance of Graphcore's processor, compared to other accelerators, is going to be transformative, whether you are a medical researcher, roboticist, online marketplace, social network or building autonomous vehicles."
Graphcore's IPUs are optimized for use in deep tech situations, such as in self-driving cars or powering the cities of tomorrow. Toon continued: "At Graphcore, we are focused on building a successful, enduring company that can serve the needs of all of those communities, over the long term. Sequoia has a deep understanding of what it takes to scale and build a successful business and we are looking forward to a long partnership with them."
— Phil Oakley, Site Editor, TechX365
Phil Oakley, Site Editor, TechX365, 11/21/2017
Deliveroo has raised a further $98 million to close out its Series F funding round, after initially raising $385 million in September.
Phil Oakley, Site Editor, TechX365, 11/20/2017
Spotify is relocating to a new office in London, where it will have a renewed focus on R&D and engineering, and reportedly double its workforce.
Phil Oakley, Site Editor, TechX365, 11/17/2017
Close to 100 speakers discussed the challenges facing the Global Tech Industry at the Tech London Advocates 'Tech World Tour' at Here East in London.
Phil Oakley, Site Editor, TechX365, 11/16/2017
The UK government is supporting the tech industry with £61 million, which will see Tech City UK become Tech Nation, plus the doubling of talent visas to 2,000.
Phil Oakley, Site Editor, TechX365, 11/15/2017
Greengame aims to help people live sustainably by 'gamifying' the experience and rewarding people through brand participation.
Wednesday, September 20, 2017
11am BST
The brutal truth for any startup is that the chances of long-term success are relatively slim – factors such as a lack of access to capital, poor management skills, a misguided business plan or sheer bad luck all weigh against fledgling companies. So what can startups do to maximize their survival potential? Tesco Technology, an influential and experienced organization, will talk about what they look for in a successful startup, how and why they work with startups and how rookie companies can make the grade and be a long-term survivor. This is a highly relevant webinar for any startup but a 'must attend' for any young company in the energy and retail technology sectors.
All resources
Phil Hails-Smith, 7/19/2017
Joelson's Phil Hails-Smith provides some key advice for tech startups.
Innovation Hub, 6/19/2017
In this podcast, UK Innovation Hub Outpost's Kate Jack shares with London Tech Week the three key attributes startups need to have, not only to survive but thrive in a market burgeoning with competitive startup talent and innovation.
Mike Jackson, Browne Jacobson, 6/6/2017
London is a great city and a tech hub but opportunities exist outside of the capital too, argues Mike Jackson.
Jessica Watkins, Tesco Labs, 6/5/2017
The seventh annual Tesco Labs hackathon, which boasted the theme of 'Future Trends,' attracted 16 teams of developers.
All Sponsor Blogs
Cloud Infrastructure: A Priority?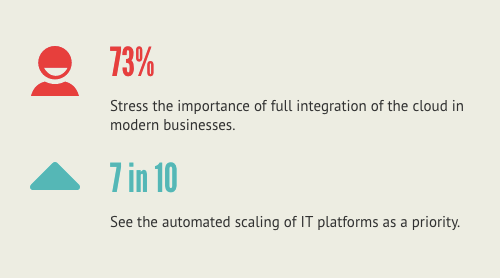 Infographics archive