A firm owned by Bill Gates has purchased 25,000 acres of land in Arizona for $80 million, hoping to turn it into a "smart city," the Arizona Republic reports.
The new city will be "sustainable," using renewable energy sources such as solar and wind power, plus high-speed Internet access for residents and allowances for autonomous vehicles. Existing cities often struggle to upgrade outdated infrastructure or change building regulations to suit the ongoing effort against climate change, meaning this new city will have an immediate advantage for residents over other cities in the Arizona area.
It is hoped that the 25,000 acres of land will be turned into a smart city community named Belmont, with shops, houses, schools and offices. The newspaper reports that, according to Belmont Partners, the Arizona-based, Bill Gates-owned real estate firm behind the project, 3,800 acres has been earmarked for office and industrial space, while there will be as many as 80,000 homes and 3,400 acres of open space. Projected population numbers put Belmont equal to another Arizona city -- Tempe -- at just over 160,000.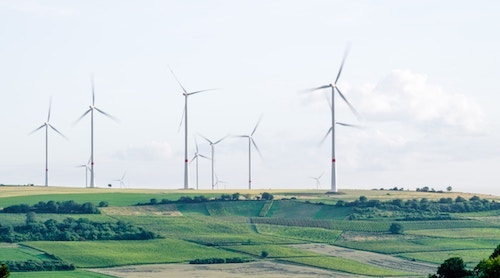 Gates is one of the world's most high-profile philanthropists, giving away much of his wealth to cure or eradicate diseases such as AIDS and polio, plus giving billions to advance clean, renewable energy sources. While Gates says that population growth is lower than in the past, a daunting statistic from the United Nations indicates that by 2050, 2.5 billion people will be added to the people who live in cities, with a 90% increase in Asia and Africa.
If billionaires like Gates, who contributes much of his wealth to solving the world's problems, can test out how cities can be formed to grow sustainably with this huge influx of people, the world may be able to cope, or at least cope better.
In a news release seen by Arizona area news website KPNX, Belmont Partners said, "Belmont will create a forward-thinking community with a communication and infrastructure spine that embraces cutting-edge technology, designed around high-speed digital networks, data centers, new manufacturing technologies and distribution models, autonomous vehicles and autonomous logistics hubs."
— Phil Oakley, Site Editor, TechX365