"Brexit is just another problem for UK startups to solve." That's the view of Tech London Advocates founder Russ Shaw, who talked with TechX365 in central London a few weeks ago.
Many will know Tech London Advocates (TLA) as the independent organization that champions UK and London technology and campaigns and lobbies government on changes needed to make London the best place in the world to start a tech company. Shaw, meanwhile, is an energetic and passionate American who founded TLA in 2013 to move London's tech scene forward. Growing from 70 members at its first meeting in April 2013 to thousands of members today, it has been an influential voice that champions the tech industry in the UK capital city: Shaw recently announced Global Tech Advocates, a move that takes the model to other countries around the world. (See 'Just Get on With It' Say Tech Leaders at Tech World Tour.)
Shaw runs TLA 'pro bono' -- he doesn't receive any payment or compensation for his efforts. That said, he's not struggling to get by -- "tech has been good to me and I've had a few good exits," he told me. (Among his previous roles he was a VP and General Manager at Skype around the time of its acquisition by Microsoft in 2011.) Running TLA is, in effect, his day job, though technically he is a volunteer.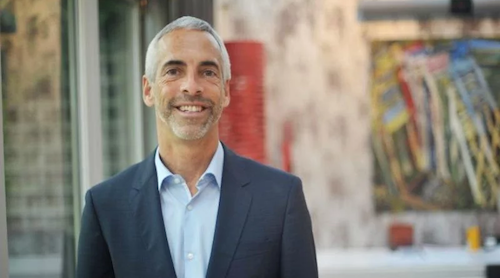 Talent is one of the biggest issues London faces in the next few years. A tech hub needs talent to grow, but in true "vicious circle" style, talent isn't going to come unless there's already talent there. London's already at the point where it is attracting talent from all over the world, but after Brexit, this may falter as the UK leaves the single market and 'goes it alone.' The solution for this, Shaw suggested, is homegrown talent; Ada College in Tottenham is the UK's first further education establishment purely focused on digital skills and from which should emerge a new generation of tech workers and entrepreneurs hungry for success and keen to change the world.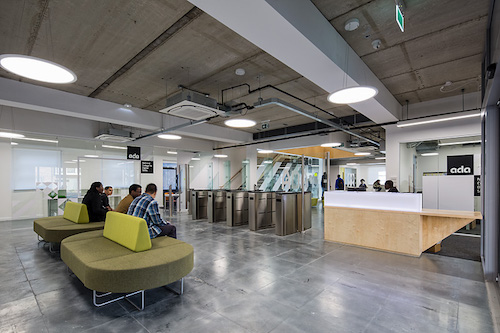 However, the issue of Brexit threatens this external talent influx. Indeed, Brexit is the cause of concern for many startups and technology companies. As well as talent, it brings into question funding, trading and general, everyday cross-European business processes for the UK's tech industry, which relies on many of these things. The European Investment Fund (EIF), which funds many startups, has "stopped investing" in UK-based startups, Shaw said, although he added that it hasn't publicly confirmed that as of yet. It also means European venture capital firms, such as Partech Ventures, with offices in Paris and Madrid, may find it much harder to justify investments in UK startups.
Despite this generally gloomy outlook, Shaw said it is hugely encouraging to see how the tech sector is coming together to face the issue. "The message coming from the tech sector is a very consistent one, whether it's large tech, small tech -- we are all coming together to say these are the key things that we want," he told me
However, it is not all bad news: SoftBank's Vision Fund, currently at $93 billion, is based in London. While Shaw admitted that "London may not get much of this," it is hugely encouraging for the capital to have a multi-billion dollar fund, which invests in technology companies from around the world, based at its heart. SoftBank has invested in other UK companies, notably VR unicorn Improbable, but not through the Vision Fund. (See SoftBank Aims to Raise $100B on Top of Existing Vision Fund and British VR Startup Improbable Raises $500M, Valued at $1B.)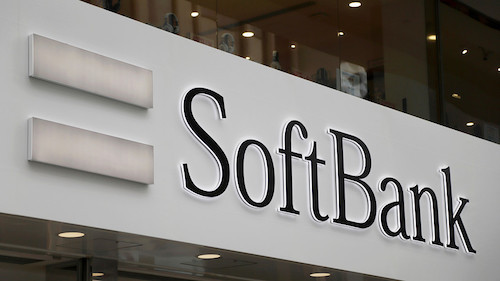 Shaw's vision for London is for it to be the world's leading tech hub and, indeed, it is regarded as leading the world in two specific tech sectors; artificial intelligence (AI) and fintech. However, that doesn't mean he wants the other tech hubs vying for position on the world stage -- New York City, Berlin, Silicon Valley, Shanghai, Toronto and many more -- to suffer as a result of London's success.
Shaw praised the other tech hubs for their developments in both AI and fintech. "I think Berlin and Paris are very good at those as well. There are two factors of why we are becoming good at these [technologies]. Regarding fintech, we have a legacy of being a financial services leader, so we have a lot of great talent available."
In essence, other cities cannot equal the talent in London's fintech industry. That's not to say it's perfect: there are issues, such as potential saturation of the market, amongst other things. And other tech hubs are undoubtedly stronger and better than London in some, even many, cases. But the expertise of London's financial services employees means that, coupled with the openness of the Financial Conduct Authority to innovation, the London tech community has founded apps such as TranferWise, Monzo, Revolut, and a huge numbers of others.
In terms of AI, Shaw believes that Google's acquisition of DeepMind in January 2014 was a "catalyst" for deep tech experts from all over the world coming to London, in the hopes of having similar success. As such, the Russell Group universities have ramped up the research on deep tech such as AI, machine learning, and neural networks, again in the hope of achieving significant developments. All that has lead to London becoming known as a global hub for AI and deep tech.
As London prepares to face Brexit and the problems that arise from that, the city is lucky to have someone as experienced and enthusiastic as Shaw leading the thousands of Advocates across the city. As Shaw told me, the tech industry is best when it has a problem to overcome, which is exactly how Brexit needs to be approached -- just another problem for the industry at large to solve.
— Phil Oakley, Site Editor, TechX365