Samsung Acquires South Korean AI Startup in Effort to Improve Voice Assistant

Samsung has acquired South Korean startup Fluenty, in what is being seen as an effort to improve its voice assistant, Bixby, and get it up to par with its rivals from Amazon, Google, and Apple, reports The Korean Herald.
Bixby has had a rough time lately, failing to ship as promised on the Galaxy S8, and being generally disappointing when it did arrive. Compared to Google Assistant or Alexa -- leaders in the voice assistant space -- many felt Bixby was just a weak add-on to Samsung's heavily customized version of Android. Even worse, the Galaxy S8 had a "Bixby button," which could not be turned off or have its function changed to something more useful (although Samsung did later relent, at least somewhat).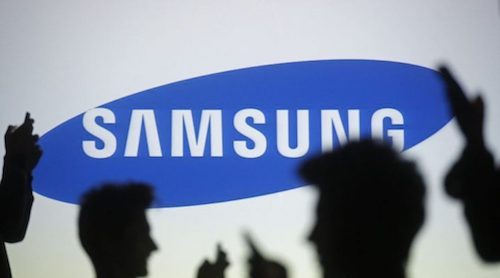 Fluenty's service offers smart replies, in English or Korean, for popular social networking services, including Telegram, Line, WeChat, Facebook Messenger, WhatsApp and others. The service uses deep learning to identify what would be the best reply; Fluenty spent two years increasing the speed of the model, getting load times down from an initial seven seconds to an almost instant 50 milliseconds. The startup has recently been working on customizing the replies to reflect a user's personal dialect and use of slang or abbreviations.
The startup joined Samsung's accelerator in 2015, receiving funding of almost $1 million in the process. The acquisition includes Fluenty's assets, engineers and technology developed by the company. Engadget reports that Fluenty's team moved into Samsung's Suwon offices on November 28.
— Phil Oakley, Site Editor, TechX365
Phil Oakley, Site Editor, TechX365, 12/11/2017
Apple is in the final stages of acquiring UK tech company Shazam for $400M, multiple outlets have reported.
Phil Oakley, Site Editor, TechX365, 12/8/2017
London will open an overseas trade office in Bangalore, in order to foster collaboration with Indian tech businesses.
Phil Oakley, Site Editor, TechX365, 12/7/2017
DeepMind's AlphaGo Zero, of which versions beat the world's best Go players, has taught itself to play chess to a 'superhuman' standard in just four hours.
Phil Oakley, Site Editor, TechX365, 12/7/2017
Israeli investment firm Viola Group has launched a $100 million fund devoted to fintech startups from all over the world.
Phil Oakley, Site Editor, TechX365, 12/6/2017
Would you be comfortable banking with just an app – no branch, website or telephone?
Wednesday, September 20, 2017
11am BST
The brutal truth for any startup is that the chances of long-term success are relatively slim – factors such as a lack of access to capital, poor management skills, a misguided business plan or sheer bad luck all weigh against fledgling companies. So what can startups do to maximize their survival potential? Tesco Technology, an influential and experienced organization, will talk about what they look for in a successful startup, how and why they work with startups and how rookie companies can make the grade and be a long-term survivor. This is a highly relevant webinar for any startup but a 'must attend' for any young company in the energy and retail technology sectors.
All resources
+rehabstudio, 6/19/2017
It's going to become increasingly hard for brands to stay relevant by only selling their physical goods without also creating useful services that consumers invite into their lives.
Ryan Loftus, JLL, 6/13/2017
JLL senior analyst Ryan Loftus looks at the potential impact of technology innovation on urban logistics.
Amanda Eliason, New Zealand Trade & Enterprise, 6/13/2017
Technology development is bringing New Zealand and the UK closer together, notes Amanda Eliason of New Zealand Trade & Enterprise (NZTE).
Michael Davis, JLL, 6/13/2017
Michael Davis, Head of London Unlimited at JLL, looks at trends in PropTech.
Innovation Hub, 6/12/2017
Seizing the potential of Big Data is critical to the future of many businesses but it's best to start small.
BlueCurrent, 6/9/2017
And why you should come find out how to do world class PR at the London Tech Week event.
All Sponsor Blogs