Amazon has invested a further $100 million in its Alexa Fund in order to fund international expansion of the programme. The venture is designed to help those companies seeking to integrate the Alexa voice-activated assistant application into their product, giving them access to developer APIs and other tools they may need.
Amazon is also due to announce Alexa for Business, the enterprise-orientated version of the digital voice assistant.
Amazon's aggressively promoting Alexa and its accompanying range of 'Echo' products, hoping to make it the leader in the competitive voice assistant sector. This means the online giant needs to spread the product quickly across the world, in order to beat rivals Google, Apple and Samsung, all of whom already have an advantage due to their voice assistants being available on the smartphones they sell. Alexa will expand to Canada in December, New Zealand and Australia in early 2018, and previously expanded to India in October and Japan earlier in November. (See Samsung Acquires South Korean AI Startup in Effort to Improve Voice Assistant.)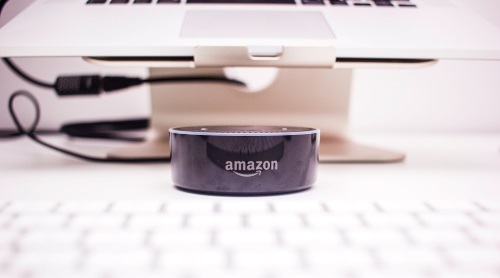 The Alexa Fund has previously funded more than 30 US-based companies, including seven internationally. Companies funded have included robotic toy company Sphero, smart devices startup Essential, smart thermostat company Ecobee, and video doorbell startup Ring. (See Android Founder's New Company Takes Aim at Tech Giants, Bets on AI.)
Amazon is now looking to expand on this with the new $100 million pot, participating in more funding rounds that add crucial skills to the Alexa platform. The fund will also support Alexa Accelerator, a 13-week programme held in Seattle that received applicants from companies hailing from more than 50 countries worldwide The first edition of the programme finished recently, with Amazon investing in and training nine companies, with the intensive 13-week accelerator refining their products and business models.
TechCrunch has also reported that Amazon is gearing up to launch Alexa for Business, in order to get Alexa into the workplace. It has partnered with multiple firms, including co-working giant WeWork, and customer support specialist ZenDesk, to help facilitate this with a beta programme, with WeWork using Alexa to book rooms or turn down the heating via voice command.
— Phil Oakley, Site Editor, TechX365