In the UK, Nearly Every Developer Has a Job – Report

More than 98% developers in the UK and Ireland are employed at least part-time, says Stack Overflow's series of Developer Ecosystem 2017 reports into tech trends, employment, hiring and education in the UK. Also revealed in the report was the growth of Edinburgh as a UK tech hub, the average developer salary across the UK in 2017, and the most in-demand technologies by employers.
According to the Employment report, 98.6% of developers in the UK and Ireland are employed at least part-time. While this is great news for those developers, it reveals a significant labor shortage, as there is a "long-term tech skills gap in the UK and Ireland" because of "huge developer demand," according to Jay Hanlon, vice president of Community Growth at Stack Overflow. The developer population in the UK and Ireland has also increased by 2%, with 970,185 developers overall.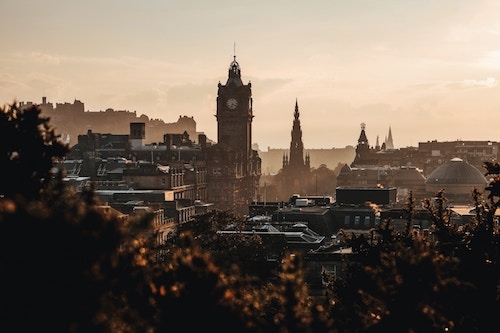 Edinburgh, meanwhile, is increasingly emerging as a UK tech hub. The "Tech Trends" report says that Stack Overflow has seen a a 19% increase of data scientists in the city since the Q2 report, along with a 9% increase of iOS developers. The data science increase could be due to a number of factors -- the University of Edinburgh has a world-class computer science and artificial intelligence center and program, which has led to the city producing top talent in that area. Or, as Stack Overflow reports, it could be due to Edinburgh's brand new "Data Lab," set up by the Scottish government to make the most of data science and get ahead of other cities.
Other snippets revealed in the Employment report were that 9% of Dublin's workforce are developers, compared to 7.7% for London, and that the programming language JavaScript is most in-demand by employers, with 24% of jobs posted on Stack Overflow this year being tagged with JavaScript. Similarly, emerging technologies such as Agile, Scala and Docker have all seen increases in use among developers, with posts using "Agile" as a keyword increasing 4.5% between January and April.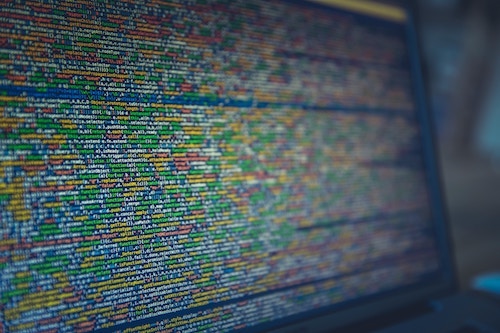 The reports also reveal the average developer salary across the UK and Ireland. Predictably, London has the highest average salaries by quite a margin, at £98,765 or more for the top 5% in the UK capital. On the other end of the scale, 50% of developers in Northern Ireland, the Midlands, Wales and the Republic of Ireland earn less than £35,000 a year. Of those developers working for the government or nonprofits, 64% feel the most underpaid, compared to the general tech scene where 52.7% feel at least somewhat underpaid. To contrast this, 8.5% feel overpaid -- although that's likely something they shouldn't tell their employer.
More statistics and figures on the UK tech industry are revealed in the four reports. To access them, click here.
— Phil Oakley, Site Editor, TechX365
Phil Oakley, Site Editor, TechX365, 12/11/2017
Apple is in the final stages of acquiring UK tech company Shazam for $400M, multiple outlets have reported.
Phil Oakley, Site Editor, TechX365, 12/8/2017
London will open an overseas trade office in Bangalore, in order to foster collaboration with Indian tech businesses.
Phil Oakley, Site Editor, TechX365, 12/7/2017
DeepMind's AlphaGo Zero, of which versions beat the world's best Go players, has taught itself to play chess to a 'superhuman' standard in just four hours.
Phil Oakley, Site Editor, TechX365, 12/7/2017
Israeli investment firm Viola Group has launched a $100 million fund devoted to fintech startups from all over the world.
Phil Oakley, Site Editor, TechX365, 12/6/2017
Would you be comfortable banking with just an app – no branch, website or telephone?
Wednesday, September 20, 2017
11am BST
The brutal truth for any startup is that the chances of long-term success are relatively slim – factors such as a lack of access to capital, poor management skills, a misguided business plan or sheer bad luck all weigh against fledgling companies. So what can startups do to maximize their survival potential? Tesco Technology, an influential and experienced organization, will talk about what they look for in a successful startup, how and why they work with startups and how rookie companies can make the grade and be a long-term survivor. This is a highly relevant webinar for any startup but a 'must attend' for any young company in the energy and retail technology sectors.
All resources
+rehabstudio, 6/19/2017
It's going to become increasingly hard for brands to stay relevant by only selling their physical goods without also creating useful services that consumers invite into their lives.
Ryan Loftus, JLL, 6/13/2017
JLL senior analyst Ryan Loftus looks at the potential impact of technology innovation on urban logistics.
Amanda Eliason, New Zealand Trade & Enterprise, 6/13/2017
Technology development is bringing New Zealand and the UK closer together, notes Amanda Eliason of New Zealand Trade & Enterprise (NZTE).
Michael Davis, JLL, 6/13/2017
Michael Davis, Head of London Unlimited at JLL, looks at trends in PropTech.
Innovation Hub, 6/12/2017
Seizing the potential of Big Data is critical to the future of many businesses but it's best to start small.
BlueCurrent, 6/9/2017
And why you should come find out how to do world class PR at the London Tech Week event.
All Sponsor Blogs