Almost £3B Invested In UK's Tech Sector in 2017

Almost £3 billion (US$4 billion) was invested in the UK's tech sector in 2017, nearly double the value of the previous year's investments, according to data from Pitchbook and London & Partners.
Despite the looming threat of Brexit, the UK tech scene appears to remain healthy -- London alone saw £2.45 billion pumped into the capital's technology firms, amounting to 80% of the entire country's venture capital investment in tech.
The figures also show how the UK remains the favorite destination of European VCs, with the levels of venture capital investment far above that for Germany, France and Sweden. Even combining the VC investments of those three countries in 2017 -- amounting to £1.78 billion -- does not match the UK's total, signifying the strength in the UK's tech scene.
The biggest deals in the UK tech scene in 2017 were in fintech, with "unicorn" TransferWise raising a £211 million round and challenger bank Monzo raising £71 million. This contributed to a record £1.34 billion invested into fintech in 2017, which adds fuel to the incredible growth of London's fintech industry during the past few years. (See Why is London a Global Leader in Fintech?.)
Who knows what 2018 will bring? It will be interesting to see if investment levels can keep up with 2017, or if Brexit will see them fall. Whatever the case, head over to our poll to have your say in which tech sector will see the most investment in 2018. (See Poll: Which Tech Sector Will Attract the Most Investment in 2018?.)
— Phil Oakley, Site Editor, TechX365
Phil Oakley, Site Editor, TechX365, 1/23/2018
Startups are starting to take the power away from the big manufacturers and distributing it evenly, among consumers and small businesses.
Phil Oakley, Site Editor, TechX365, 1/22/2018
Amazon's AI-powered convenience store, dubbed Amazon Go, will open to customers in Seattle today.
Phil Oakley, Site Editor, TechX365, 1/19/2018
The first of 2018's TechInvest events, supported by the Mayor of London, saw ten artificial intelligence startups pitching to get investment from an audience of investors and business angels.
Phil Oakley, Site Editor, TechX365, 1/18/2018
A report from Gemalto has found that German firms are twice as likely to secure sensitive data in the cloud compared to British firms.
Phil Oakley, Site Editor, TechX365, 1/17/2018
Ballast is working on the first ever aquatic VR experience, aiming for a fully sensory virtual reality experience while immersed in water.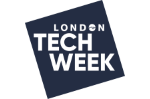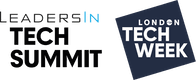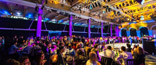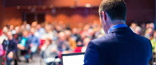 All Upcoming Live Events
All resources
+rehabstudio, 6/19/2017
It's going to become increasingly hard for brands to stay relevant by only selling their physical goods without also creating useful services that consumers invite into their lives.
Ryan Loftus, JLL, 6/13/2017
JLL senior analyst Ryan Loftus looks at the potential impact of technology innovation on urban logistics.
Amanda Eliason, New Zealand Trade & Enterprise, 6/13/2017
Technology development is bringing New Zealand and the UK closer together, notes Amanda Eliason of New Zealand Trade & Enterprise (NZTE).
Michael Davis, JLL, 6/13/2017
Michael Davis, Head of London Unlimited at JLL, looks at trends in PropTech.
Innovation Hub, 6/12/2017
Seizing the potential of Big Data is critical to the future of many businesses but it's best to start small.
BlueCurrent, 6/9/2017
And why you should come find out how to do world class PR at the London Tech Week event.
All Sponsor Blogs