Canada's Digital Technology Supercluster is set to create 50,000 jobs and add $15 billion in GDP over a ten-year period, according to a statement from the founding province of British Columbia.
The Digital Technology Supercluster is one of nine shortlisted applicants for Canada's Innovation Supercluster Initiative, which will invest $950 million to support business-led "superclusters" from 2017-2022. The Digital Technology Supercluster is one such effort to energize the economy using an industry which is only going to grow in size as time goes on.
Over $1.4 billion will be invested by the Supercluster over the ten-year period, in more than 100 collaborative projects all across Canada, creating 50,000 jobs and adding $15 billion to Canada's GDP over that same time period. This will involve 1,000 organizations, from small startups to large corporate firms.
Over the proposed period, the Supercluster will invest in technology which meets industry and consumer needs, including artificial intelligence, robotics, blockchain, augmented and virtual realities, and cybersecurity.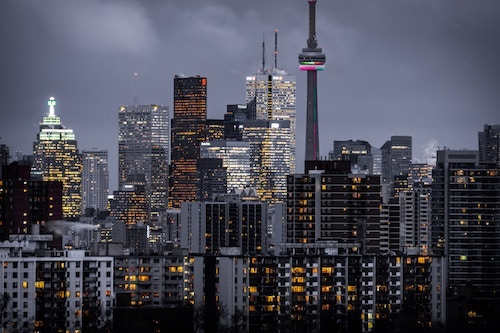 There are three projects the Supercluster will initially focus on. These are:
Secure Health and Genomic Platform -- using core data to personalize the diagnosis and treatment of cancer, coded to each patient's unique genetic makeup.
Earth Data Store -- facilitate, iterate and improve on data collection techniques, enabling better resource planning for proponents, indigenous peoples, government and communities.
Digital Learning Factory -- to increase collaboration on virtual environments, which solve pressing needs in the modern manufacturing industry.
"Our collaboration framework will draw upon expertise and skills from companies, organizations and individuals across Canada," said Bill Tam, co-chair of Canada's Digital Technology Supercluster Consortium. "We aim to tackle opportunities that would not have been undertaken by any company alone, but instead through a collective effort, these projects will have global impact -- like advancing cancer treatment with the goal of finding a cure -- and to position Canada as a world leader in a number of cutting-edge technologies."
For more information on the Digital Technology Supercluster application, see the Executive Summary, submitted for consideration to the Innovation Supercluster Intiative in November.
— Phil Oakley, Site Editor, TechX365