Startups in the north of England are about to get a boost, with the launch of the Newcastle Tech Trust, which aims to make the city one of the most innovative communities in Europe.
The goal is to support 100 startups over five years and create 500 jobs in the city, with the eventual aim of shifting the city from its current position as the 71st most innovative city in Europe, to within the Top 20.
The Tech Trust has been formed by Paul Smith, a Newcastle native who currently manages Global Field Operations for next-gen transportation company Hyperloop One. Smith has had multiple tech jobs in Newcastle, and so is well placed to lead the Tech Trust as it advocates for tech firms, startups and other organizations in the city.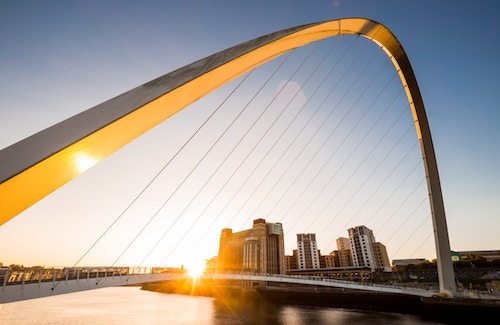 The Tech Trust hopes it can reverse Newcastle's reputation as "failing tech entrepreneurs."
(Image: Andy Kelly, Unsplash)
The Tech Trust was founded in part because of a blog post from Campus North founder Tristan Watson, who said Newcastle was "failing tech entrepreneurs," with the city losing much of its talent to London, New York, Silicon Valley and other global tech hubs. It's a trend the Tech Trust hopes to reverse, and quickly.
Other than Smith, those leading the Tech Trust -- the "Steering Committee" -- include the aforementioned Tristan Watson, serial entrepreneur Jo York and former LinkedIn Head of Customer Success Paul Fellows, among others.
To find out more about the Newcastle Tech Trust, read the full blog post, or check out the website.
— Phil Oakley, Site Editor, TechX365