Google Acquires Small UK Startup Developing Speaker-in-Screen Tech

Google has purchased a small UK startup named Redux, which was developing speakers inset behind the display, meaning that these devices could have smaller bezels and therefore more space inside for the battery, Bloomberg is reporting.
While the news is being reported now, the actual acquisition took place last year, with Crunchbase's records pointing to August. Google is refusing to comment on the acquisition details, including the purchase price, so further information is hard to come by.
However, it is known that the company was established in 2013, is based in Cambridge, and raised $5 million in funding from Arie Capital in early 2017. However, it appears that the CEO -- a Nedko Ivanov -- left the company when it was acquired by Google.
It's also known the company was a fair amount into development of the technology, which causes the screen to microscopically vibrate to produce sound. The Verge had a hands-on before Redux was purchased by Google, saying,
"...We [The Verge] tried a tablet which vibrated its screen to function as a speaker, as well as a number of displays that used haptic feedback to mimic the feel of buttons, sliders, and dials.
The results in both cases were impressive. The sound quality from the vibrating screen was decent, and the haptic feedback made it feel like you were touching, if not physical buttons, then at least something. They clicked and buzzed in a way no other phone screens currently do."
This video, from Mashable, demonstrates the Redux tech -- the sound is actually coming from the screen itself.
The allure of this technology to Google is obvious. If Google can make the top and bottom bezels smaller by removing the speaker grills on its Pixel line, the devices themselves can either be smaller or the screens bigger. It could also be used in a smart home speaker, giving it a display with no speaker surround, unlike Amazon's Echo Show.
— Phil Oakley, Site Editor, TechX365
Phil Oakley, Site Editor, TechX365, 1/23/2018
Startups are starting to take the power away from the big manufacturers and distributing it evenly, among consumers and small businesses.
Phil Oakley, Site Editor, TechX365, 1/22/2018
Amazon's AI-powered convenience store, dubbed Amazon Go, will open to customers in Seattle today.
Phil Oakley, Site Editor, TechX365, 1/19/2018
The first of 2018's TechInvest events, supported by the Mayor of London, saw ten artificial intelligence startups pitching to get investment from an audience of investors and business angels.
Phil Oakley, Site Editor, TechX365, 1/18/2018
A report from Gemalto has found that German firms are twice as likely to secure sensitive data in the cloud compared to British firms.
Phil Oakley, Site Editor, TechX365, 1/17/2018
Ballast is working on the first ever aquatic VR experience, aiming for a fully sensory virtual reality experience while immersed in water.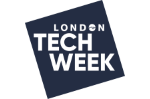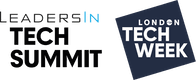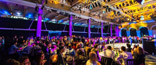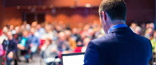 All Upcoming Live Events
All resources
+rehabstudio, 6/19/2017
It's going to become increasingly hard for brands to stay relevant by only selling their physical goods without also creating useful services that consumers invite into their lives.
Ryan Loftus, JLL, 6/13/2017
JLL senior analyst Ryan Loftus looks at the potential impact of technology innovation on urban logistics.
Amanda Eliason, New Zealand Trade & Enterprise, 6/13/2017
Technology development is bringing New Zealand and the UK closer together, notes Amanda Eliason of New Zealand Trade & Enterprise (NZTE).
Michael Davis, JLL, 6/13/2017
Michael Davis, Head of London Unlimited at JLL, looks at trends in PropTech.
Innovation Hub, 6/12/2017
Seizing the potential of Big Data is critical to the future of many businesses but it's best to start small.
BlueCurrent, 6/9/2017
And why you should come find out how to do world class PR at the London Tech Week event.
All Sponsor Blogs