Why Is Amazon Jumping Into the Healthcare Game?

Amazon is behemoth of both the tech world, with Amazon Web Services, and the consumer product world, with its online sales and delivery service, plus its Kindle and Echo product lines. Following an announcement at the end of January, there is now firm evidence the company and its founder Jeff Bezos, one of the richest men in the world, want to get into the healthcare game, too. (See Amazon's Checkout-Less, AI-Powered Store Opens in Seattle.)
Bezos is the boss and founder of Amazon, but he also owns or runs a few other companies too. One of these is Blue Origin, a human spaceflight company. He also owns US newspaper The Washington Post and invests in many companies, including Airbnb, Basecamp and Twitter, and was one of the first investors in Google. Just this week, Amazon indicated it would get into the package delivery service business, as well.
Healthcare in the US is often described as a messy, inefficient, unsustainable system, with profits built in at every level, especially for large insurance companies, leaving consumers with few reasonably priced choices. Many large companies, including Apple and auditor PwC, are attempting to get involved to make healthcare better for everyone, including employers, who often pay heavily for employee premiums. And now it seems Amazon, along with global conglomerate Berkshire Hathaway and JPMorgan & Chase, is trying to get a slice of what could be a very lucrative offering.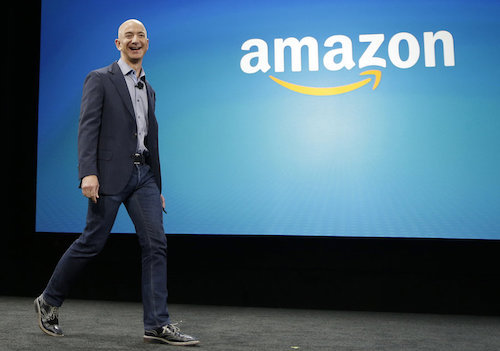 There isn't much detail on what Amazon and its partners are planning, but the gist of it seems to be better, cheaper health insurance that uses technology as its underpinning. The official announcement states that the offering will only be available for the families of employees at Amazon, Berkshire Hathaway and JPMorgan & Chase; however, even this is likely to send shockwaves through the US health ecosystem as the three reveal more of their plans to shake up a stagnant and decidedly non-consumer friendly market.
Recode also reported, in its "by the numbers" article on Amazon's entry into the US healthcare market, that profit margins may come into play: The current insurance providers have huge profit margins, while Amazon, Berkshire Hathaway and JPMorgan & Chase have substantially smaller margins. All this matters when considering the new partnership will likely bring cheaper insurance to its target audience.
In its report into the US healthcare ecosystem, PwC said that this is a $5 trillion market and that "seismic change" will soon hit the industry. With the huge improvements that are currently taking place in revolutionizing the medical world with ongoing diagnosis and omnipresent healthcare, it makes sense why Amazon wants to enter a market which, in the US and all over the world, will see huge shifts in the next decade or two.
— Phil Oakley, Site Editor, TechX365
Phil Oakley, Site Editor, TechX365, 12/6/2018
In what will be seen as a blow to the gig economy, a UK high court judge has ruled that Deliveroo riders are self-employed, meaning they do not have the right to collectively bargain.
Phil Oakley, Site Editor, TechX365, 12/5/2018
SoftBank's Vision Fund is worth a staggering $100 billion and has invested in tens of technology companies across the world.
Phil Oakley, Site Editor, TechX365, 12/4/2018
Startups with older founders were more likely to achieve growth, investment, and have success, MIT research has found.
Phil Oakley, Site Editor, TechX365, 11/29/2018
Revolut missed its original aim of Q4 2018 for an APAC launch, but offering services in Japan will be seen as a win by the company and its investors.
Phil Oakley, Site Editor, TechX365, 11/28/2018
The last time Monzo hosted a crowdfunding round, it raised £1 million in 96 seconds. Can it break that this time?
All resources
Joćo Fernandes, Founder, Buzzstreets, 6/13/2018
Indoor navigation is going to completely change our shopping centres and the entire retail experience.
Neil Murray, co-founder and CTO, Mimecast, 6/12/2018
How can we secure London's tech talent for future generations to benefit from?
Sponsored Blogs, 6/12/2018
The Quintessence AM37 lets you try out the same boat James Bond would use in a full VR experience.
Roger Vigilance, Marketing Director, Vonage UK, 6/12/2018
Companies need to get ahead of the cloud competitors in order to win over customers.
Rob Mellor, VP & GM EMEA, WhereScape, 6/8/2018
Why are hackathons all the rage amongst developers and startups?
Salman Khan, Toronto Global, 6/8/2018
Why is Toronto the place to be for artificial intelligence developers? Salman Khan from Toronto Global explains.
All Sponsor Blogs
European Early-Stage Venture Funding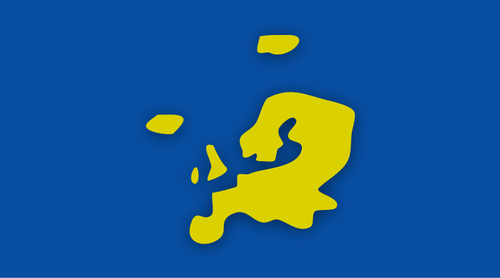 Infographics archive