Learn With Google AI Opens to the Public

To help people educate themselves about machine learning and spur more interest in this invaluable component of today's increasingly automated business environment, Google just launched a new website: Learn with Google AI.
Learn with Google AI is a collection of resources, apps and courses to help individuals get to grips with AI -- specifically machine learning -- an area where much of today's AI research is focused. The site centers on the Machine Learning Crash Course, led by Google Director of Research Peter Norvig.
The course consists of about 15 hours of instruction on machine learning, initially used to teach Googlers internally about machine learning. Now the company has opened the course to everyone.
Google is arguably one of the world's leading machine learning researchers so when the tech giant publicly releases some of its teaching and resources, we mortals should probably sit up and take notice. While all the proper, game-changing, proprietary know-how remains tightly under wraps, the course could help coders entering AI and machine learning learn the technology and build simple apps.
While Google says the site is aimed at anyone with an interest in AI and machine learning, the vendor notes basic algebra knowledge and Python experience are helpful. Even if you lack those skills, just jump in: the best way to learn is by doing.
— Phil Oakley, Site Editor, TechX365
Phil Oakley, Site Editor, TechX365, 9/21/2018
Cleo interacts with its users mainly through an eponymous chatbot, which gives its 600,000 users flair and personality while managing their money.
Phil Oakley, Site Editor, TechX365, 9/20/2018
A new report finds that 46% of digital transformation projects produce proven results with 58% of organizations reporting that customers are driving their digital strategy.
Phil Oakley, Site Editor, TechX365, 9/19/2018
Business travel can be a huge problem for SMEs and large corporates alike, but Asian tech startup Octotrip is here to help with a platform powered by data and AI.
Phil Oakley, Site Editor, TechX365, 9/18/2018
The three students impressed the judges with their application of AI for image translation.
Phil Oakley, Site Editor, TechX365, 9/17/2018
The program, run by the Francis Crick Institute, will back ten startups with a £40,000 investment each, with an intense 16 weeks in store for successful applicants.
All resources
Joćo Fernandes, Founder, Buzzstreets, 6/13/2018
Indoor navigation is going to completely change our shopping centres and the entire retail experience.
Neil Murray, co-founder and CTO, Mimecast, 6/12/2018
How can we secure London's tech talent for future generations to benefit from?
Sponsored Blogs, 6/12/2018
The Quintessence AM37 lets you try out the same boat James Bond would use in a full VR experience.
Roger Vigilance, Marketing Director, Vonage UK, 6/12/2018
Companies need to get ahead of the cloud competitors in order to win over customers.
Rob Mellor, VP & GM EMEA, WhereScape, 6/8/2018
Why are hackathons all the rage amongst developers and startups?
Salman Khan, Toronto Global, 6/8/2018
Why is Toronto the place to be for artificial intelligence developers? Salman Khan from Toronto Global explains.
All Sponsor Blogs
Industrial IoT Usage & Maturity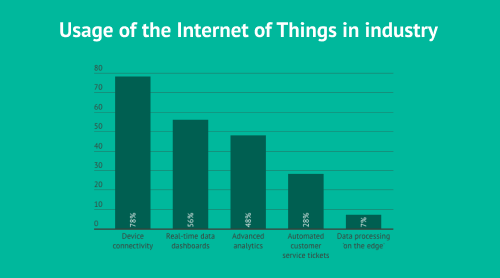 Infographics archive