Learn With Google AI Opens to the Public

To help people educate themselves about machine learning and spur more interest in this invaluable component of today's increasingly automated business environment, Google just launched a new website: Learn with Google AI.
Learn with Google AI is a collection of resources, apps and courses to help individuals get to grips with AI -- specifically machine learning -- an area where much of today's AI research is focused. The site centers on the Machine Learning Crash Course, led by Google Director of Research Peter Norvig.
The course consists of about 15 hours of instruction on machine learning, initially used to teach Googlers internally about machine learning. Now the company has opened the course to everyone.
Google is arguably one of the world's leading machine learning researchers so when the tech giant publicly releases some of its teaching and resources, we mortals should probably sit up and take notice. While all the proper, game-changing, proprietary know-how remains tightly under wraps, the course could help coders entering AI and machine learning learn the technology and build simple apps.
While Google says the site is aimed at anyone with an interest in AI and machine learning, the vendor notes basic algebra knowledge and Python experience are helpful. Even if you lack those skills, just jump in: the best way to learn is by doing.
— Phil Oakley, Site Editor, TechX365
Phil Oakley, Site Editor, TechX365, 5/24/2018
As the smart speaker market continues to grow, Google outsold Amazon for the first time.
Phil Oakley, Site Editor, TechX365, 5/24/2018
FitXR uses VR gaming to make people exercise.
Phil Oakley, Site Editor, TechX365, 5/23/2018
The Microsoft CEO demoed the company's Chinese chatbot making a voice call to a user, in an impressive display of AI technology.
Phil Oakley, Site Editor, TechX365, 5/22/2018
Remote development teams are getting more and more common as technology improves.
Phil Oakley, Site Editor, TechX365, 5/17/2018
The UK digital tech economy is growing, with 23,000 jobs created in the sector in the last year, according to a report from Tech Nation.
All resources
Thursday, May 24, 2018
12 pm London / 7 am NY

Tech is transforming the way we live, travel and do business. Industry leaders will discuss the challenges and opportunities we're seeing as our cities become increasingly connected.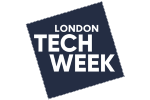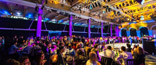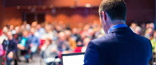 All Upcoming Live Events
Sue Nelson, TLA FoodTech, 5/25/2018
FoodTech is undergoing huge disruption at the moment - but what are the trends? Sue Nelson from Tech London Advocates FoodTech explains.
Sam Fare, Software Engineer, Compare the Market, 5/22/2018
Mob programming is a growing force amongst developers, but what is it and how can development teams use it to make product building faster and more efficient?
Microsoft reporter, 7/7/2017
The UK's history of embracing technology and innovation means its capital is well placed to benefit from the "fourth industrial revolution," says Microsoft UK CEO Cindy Rose.
Nopporn Suppipat, Blade Group, 6/12/2017
Since its arrival in the 80s the PC has been evolving -- and its latest transformation, argues Nopporn Suppipat, could well be its last.
Paul Bulpitt, Xero, 6/12/2017
Paul Bulpitt, head of accounting at Xero and co-founder of The Wow Company, explains why using artificial intelligence capabilities can be a positive for accounting firms.
Euan Mills, Future Cities Catapult , 6/6/2017
Smart, digital technologies are starting to transform the city planning process, argues Euan Mills.
All Sponsor Blogs
Industrial IoT Usage & Maturity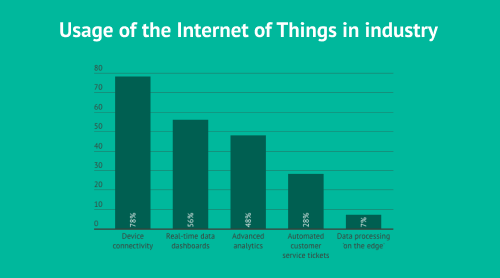 Infographics archive