BGL Academy Will Train Employees on Digital & Data

BGL Group, owner of popular price-comparison website comparethemarket.com, is launching BGL Academy, in order to teach employees about technology, data, marketing, finance and HR. Courses range from entry-level to postgraduate level and include 200 apprenticeships in all areas of the company.
The apprenticeships will see candidates placed in roles across the BGL network, being trained in many different roles, including marketing, tech and finance. The Academy also expands upon BGL's successful graduate program, which has seen over 50 graduates trained in the five years since its launch.
BGL's Business Pathway scheme, which sees A-Level school leavers trained in apprenticeships, also becomes part of the program, meaning the various talent schemes at BGL are now all under a single umbrella.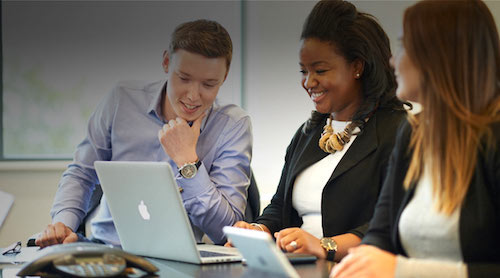 The important thing for the tech industry here is the inclusion of "tech, digital and data" courses in the Academy. To stay ahead of the curve, it is likely the company will have to invest heavily in advanced technology like machine learning for deal comparisons on comparethemarket.com and app development for mobile platforms, where users and customers increasingly spend a lot of their time nowadays.
Matthew Donaldson, chief executive officer at the BGL Group, commented: "The launch of the BGL Academy is a great example of our commitment to people development and our aim of making BGL a great place to work. The Academy will play to the strength of our data, digital, brand and marketing capabilities and will allow us to share our expertise in these areas with talented people to develop the industry professionals of the future."
— Phil Oakley, Site Editor, TechX365
Maria McSorley, Site Editor, TechX365, 6/18/2018
The cloud has completely changed the way we shop, from the web to mobile and now voice.
Phil Oakley, Site Editor, TechX365, 6/18/2018
GoCompare has ranked each UK city in terms of broadband connectivity, mobile connectivity and WiFi hotspots. And it's bad news for Exeter...
Phil Oakley, Site Editor, TechX365, 6/15/2018
Reporting on data and citing stats is for robots. Be a human. Tell stories. That's the advice from Emily Hunt, chief data storyteller at 36ns, who spoke at the Data Festival London this week.
Phil Oakley, Site Editor, TechX365, 6/14/2018
Online collaboration tools and AI-based platforms are vital to engaging an increasingly unfocused workforce, says Microsoft's Angela Evans.
Phil Oakley, Site Editor, TechX365, 6/13/2018
Tech Nation's first growth program will focus on fintech, something at which the UK is particularly good.
All resources
Thursday, May 24, 2018
12 pm London / 7 am NY

Tech is transforming the way we live, travel and do business. Industry leaders will discuss the challenges and opportunities we're seeing as our cities become increasingly connected.
João Fernandes, Founder, Buzzstreets, 6/13/2018
Indoor navigation is going to completely change our shopping centres and the entire retail experience.
Neil Murray, co-founder and CTO, Mimecast, 6/12/2018
How can we secure London's tech talent for future generations to benefit from?
Sponsored Blogs, 6/12/2018
The Quintessence AM37 lets you try out the same boat James Bond would use in a full VR experience.
Roger Vigilance, Marketing Director, Vonage UK, 6/12/2018
Companies need to get ahead of the cloud competitors in order to win over customers.
Rob Mellor, VP & GM EMEA, WhereScape, 6/8/2018
Why are hackathons all the rage amongst developers and startups?
Salman Khan, Toronto Global, 6/8/2018
Why is Toronto the place to be for artificial intelligence developers? Salman Khan from Toronto Global explains.
All Sponsor Blogs
Industrial IoT Usage & Maturity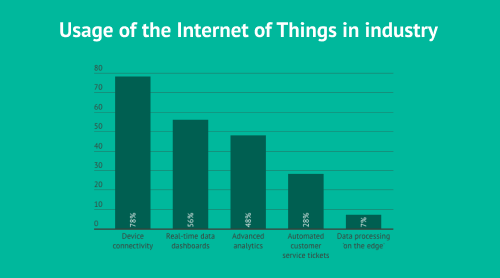 Infographics archive