Y Combinator Wants to See More Startups Fighting Fake Video

Y Combinator, arguably the best known startup accelerator in the world, has published an updated "requests for startups" list, adding nine categories that it wants to see more applications from.
While Y Combinator's blog post says applying startups do not have to be working on any of these 25 ideas to be accepted into a program, the accelerator wants to see startups in these categories since it thinks they are issues technology can fix. Included in the nine new categories are "Brick and Mortar 2.0," "Improving Memory," "Safeguards Against Fake Video" and "Voice Apps." You can see the full 25 categories and descriptions of each here.
"Safeguards against Fake Video" is an especially interesting topic, since AI can now be used to make anyone say anything with just a selfie as a starting point. Put this incredibly believable footage together with neural network-powered human speech and it may be almost impossible to identify what's real and what's fake. The technology could be used to make a politician say something they didn't say, or for public smearing, slander and libel. Identifying and notifying users of fake video is going to increasingly become a problem, so Y Combinator's interest makes sense.
This video from BBC News demonstrates how AI can be used to manipulate facial movement and speech.
Y Combinator has always advocated that it cares more about the people applying than the idea -- because it's easier to change an idea than it is to change people -- and that these categories should be used as inspiration and encouragement to apply to the US-based accelerator. The next application deadline for the Summer 2018 batch is March 24, so get applying!
— Phil Oakley, Site Editor, TechX365
All resources
Thursday, May 24, 2018
12 pm London / 7 am NY

Tech is transforming the way we live, travel and do business. Industry leaders will discuss the challenges and opportunities we're seeing as our cities become increasingly connected.
Aoife Geary, Content Editor, Jobbio, 6/13/2018
Why is London's startup scene the best in the world, bettering Silicon Valley, New York City, Tel Aviv and Beijing? Aoife Geary from Jobbio explains.
Farah Cuyvers, 6/13/2018
The global startup ecosystem is booming right now.
Trak Ellis-Hill, Executive Creative Director, MOFILM, 6/12/2018
Is it possible to have a full-time job in tech and have children?
Vishal Gupta, Co-founder & CEO, Kabeela.Life Ventures, 5/25/2018
connecting the global startup hubs such as London, Silicon Valley, New York, Berlin, Delhi and Shanghai will help foster community and priductivity across the world.
Aoife Geary, Content Editor, Jobbio, 5/23/2018
Networking might be a pain, but do it well and it can put you on the fast track to tech success.
Phil Hails-Smith, 7/19/2017
Joelson's Phil Hails-Smith provides some key advice for tech startups.
All Sponsor Blogs
Industrial IoT Usage & Maturity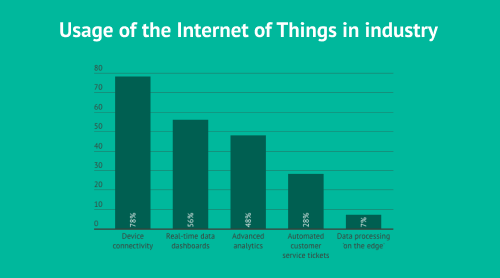 Infographics archive