Nokia Bell Labs Prize Looks for Disruptive Industry 4.0 Ideas

Nokia Bell Labs has opened its fifth annual prize competition for innovators, developers, scientists and researchers to submit their entries in science, technology, engineering and math (STEM).
However, this year's prize is putting a greater emphasis on disruption and the so-called Fourth Industrial Revolution, or Industry 4.0.
The prize program looks for the most disruptive and innovative solutions to common problems. This year, the competition is looking for ideas that surround the topic of the Fourth Industrial Revolution, specifically enhancing control and automation of tasks. All contestants will have full access to Nokia Bell Labs researchers, to help refine ideas and get them competition-ready.
The Fourth Industrial Revolution will be defined by technology carrying out jobs that humans used to do. This means connecting formerly analog machines to multiple sensors and connecting these machines to the internet, creating an "industrial Internet of Things." This connected world aims to make technology do mundane, menial, repetitive tasks, and retrain humans to do the more complex tasks, therefore increasing productivity across the board. (See UK Not Ready for Fourth Industrial Revolution – Report.)
Nokia Bell Labs conducts ground-breaking research into the future of technology.
Marcus Weldon, president of Nokia Bell Labs & CTO for Nokia, said:
We are at the beginning of the Fourth Industrial Revolution that will transform human existence in previously unimaginable ways.The Bell Labs Prize seeks innovators who will power this revolution, with an interest in collaborating with a wide diversity of intellects, disciplines, backgrounds, skills, geographies, philosophies ... everything -- that's the classic "Bell Labs way," and the secret of our success.
The prize fund for first, second and third places is $175,000, with the winner taking $100,000. Winners will also get the opportunity to work with the researchers and judges from Nokia Bell Labs. The idea proposal stage closes on April 25; interested applicants can find out more information and apply on the Nokia Bell Labs website.
— Phil Oakley, Site Editor, TechX365
Phil Oakley, Site Editor, TechX365, 3/22/2018
Amy, Jeremy, and Gabriella discuss how tech is transforming society.
Phil Oakley, Site Editor, TechX365, 3/22/2018
According to Bloomberg, Google is developing a blockchain-based digital ledger for its cloud services.
Phil Oakley, Site Editor, TechX365, 3/21/2018
AR/VR headset sales dropped last year but analyst firm IDC reckons they're about to rebound in a big way in 2018.
Phil Oakley, Site Editor, TechX365, 3/20/2018
Vodafone's new jobs program aims to get 10 million, 18- to 24-year-olds in digital roles across industry, while also directly employing 100,000 young people across the company.
Phil Oakley, Site Editor, TechX365, 3/19/2018
London is a global tech hotspot, but what are its strengths and weaknesses in the tech industry? And how can it improve?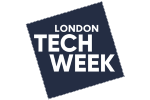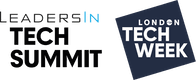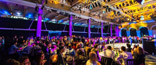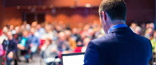 All Upcoming Live Events
All resources
Microsoft reporter, 7/7/2017
The UK's history of embracing technology and innovation means its capital is well placed to benefit from the "fourth industrial revolution," says Microsoft UK CEO Cindy Rose.
Nopporn Suppipat, Blade Group, 6/12/2017
Since its arrival in the 80s the PC has been evolving -- and its latest transformation, argues Nopporn Suppipat, could well be its last.
Paul Bulpitt, Xero, 6/12/2017
Paul Bulpitt, head of accounting at Xero and co-founder of The Wow Company, explains why using artificial intelligence capabilities can be a positive for accounting firms.
Euan Mills, Future Cities Catapult , 6/6/2017
Smart, digital technologies are starting to transform the city planning process, argues Euan Mills.
All Sponsor Blogs
Industrial IoT Usage & Maturity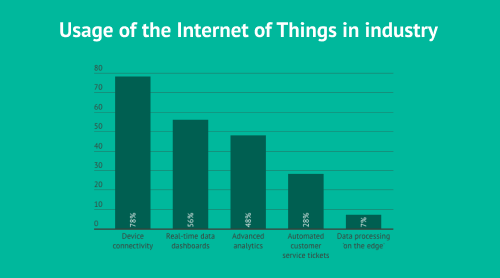 Infographics archive