Nokia Bell Labs Prize Looks for Disruptive Industry 4.0 Ideas

Nokia Bell Labs has opened its fifth annual prize competition for innovators, developers, scientists and researchers to submit their entries in science, technology, engineering and math (STEM).
However, this year's prize is putting a greater emphasis on disruption and the so-called Fourth Industrial Revolution, or Industry 4.0.
The prize program looks for the most disruptive and innovative solutions to common problems. This year, the competition is looking for ideas that surround the topic of the Fourth Industrial Revolution, specifically enhancing control and automation of tasks. All contestants will have full access to Nokia Bell Labs researchers, to help refine ideas and get them competition-ready.
The Fourth Industrial Revolution will be defined by technology carrying out jobs that humans used to do. This means connecting formerly analog machines to multiple sensors and connecting these machines to the internet, creating an "industrial Internet of Things." This connected world aims to make technology do mundane, menial, repetitive tasks, and retrain humans to do the more complex tasks, therefore increasing productivity across the board. (See UK Not Ready for Fourth Industrial Revolution – Report.)
Nokia Bell Labs conducts ground-breaking research into the future of technology.
Marcus Weldon, president of Nokia Bell Labs & CTO for Nokia, said:
We are at the beginning of the Fourth Industrial Revolution that will transform human existence in previously unimaginable ways.The Bell Labs Prize seeks innovators who will power this revolution, with an interest in collaborating with a wide diversity of intellects, disciplines, backgrounds, skills, geographies, philosophies ... everything -- that's the classic "Bell Labs way," and the secret of our success.
The prize fund for first, second and third places is $175,000, with the winner taking $100,000. Winners will also get the opportunity to work with the researchers and judges from Nokia Bell Labs. The idea proposal stage closes on April 25; interested applicants can find out more information and apply on the Nokia Bell Labs website.
— Phil Oakley, Site Editor, TechX365
Phil Oakley, Site Editor, TechX365, 9/21/2018
Cleo interacts with its users mainly through an eponymous chatbot, which gives its 600,000 users flair and personality while managing their money.
Phil Oakley, Site Editor, TechX365, 9/20/2018
A new report finds that 46% of digital transformation projects produce proven results with 58% of organizations reporting that customers are driving their digital strategy.
Phil Oakley, Site Editor, TechX365, 9/19/2018
Business travel can be a huge problem for SMEs and large corporates alike, but Asian tech startup Octotrip is here to help with a platform powered by data and AI.
Phil Oakley, Site Editor, TechX365, 9/18/2018
The three students impressed the judges with their application of AI for image translation.
Phil Oakley, Site Editor, TechX365, 9/17/2018
The program, run by the Francis Crick Institute, will back ten startups with a £40,000 investment each, with an intense 16 weeks in store for successful applicants.
All resources
Joćo Fernandes, Founder, Buzzstreets, 6/13/2018
Indoor navigation is going to completely change our shopping centres and the entire retail experience.
Neil Murray, co-founder and CTO, Mimecast, 6/12/2018
How can we secure London's tech talent for future generations to benefit from?
Sponsored Blogs, 6/12/2018
The Quintessence AM37 lets you try out the same boat James Bond would use in a full VR experience.
Roger Vigilance, Marketing Director, Vonage UK, 6/12/2018
Companies need to get ahead of the cloud competitors in order to win over customers.
Rob Mellor, VP & GM EMEA, WhereScape, 6/8/2018
Why are hackathons all the rage amongst developers and startups?
Salman Khan, Toronto Global, 6/8/2018
Why is Toronto the place to be for artificial intelligence developers? Salman Khan from Toronto Global explains.
All Sponsor Blogs
Industrial IoT Usage & Maturity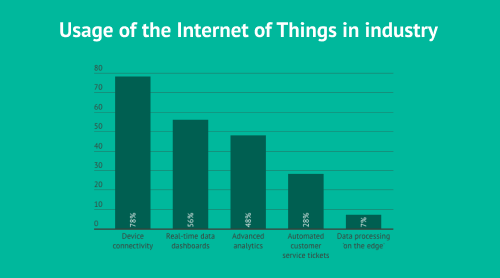 Infographics archive