UK Government Earmarks £25M for Nationwide 5G Trials

The UK government has earmarked £25 million ($34.6 million) for 5G projects as part of a £1 billion initiative to keep Britain at the forefront of digital development and a technology leader.
Six 5G "trials and testbed" projects will be led by six different small to medium-sized businesses, from the Orkney Islands off the north-eastern coast of Scotland, to the West of England. Each project will receive between £2 million and £5 million in order to test 5G nationwide before it is fully rolled out to the public. The projects will see multiple "next-gen" technologies being tested across the country, as the UK tries to stay at the sharp end of technological development globally.
These projects are being announced on the one-year anniversary of the UK's first "Digital Economy," which set out how the UK will develop a world-beating digital economy.
The six 5G trials and testbed projects are:
5G RuralFirst: Rural Coverage and Dynamic Spectrum Access Testbed and Trial -- led by Cisco and funded with £4.3 million, this test will offer 5G benefits to rural communities in the UK, including industries such as agriculture, broadcasting and utilities.
5G Smart Tourism -- funded with £5 million and with the West of England Combined Authority leading the testbed, this will seek to use augmented and virtual realities together with 5G technology to deliver groundbreaking experiences for tourists in cities such as Bath and Bristol.
Worcestershire 5G Consortium -- Testbed and Trials -- focused on improving industrial productivity by using 5G networks, robotics, analytics and augmented reality. It is led by Worcestershire Local Enterprise Partnership and has been funded with £4.8 million.
Liverpool 5G Testbed -- as the name suggests, this test will take place in Liverpool. The project will see lead organisation Sensor City work with the NHS, university researchers and others to test out 5G, virtual reality and IoT, deploying these technologies across the city in a variety of applications.
AutoAir: 5G Testbed for Connected and Autonomous Vehicles -- the project will test out 5G for connected and autonomous vehicles, a large part of how consumers will use the next-gen networking technology in the future. It will take place at Millbrook, the UK's vehicle priving ground, is led by Airspan Communications, and has been funded with £4.1 million.
5G Rural Integrated Testbed (5GRIT) -- finally, 5GRIT will see 5G used in poorly-served communities, with applications in smart agriculture and tourism. The project is led by Quickline Communications and has £2.1 million in funding.
Margot James, Minister of State for Digital and the Creative Industries, said:
One year on from the Digital Strategy, we are delivering on our commitments to create a Britain fit for the future, with a thriving digital economy that works for everyone ... The ground-breaking projects announced today will help to unlock 5G and ensure the benefits of this new technology are felt across the economy and wider society.
— Phil Oakley, Site Editor, TechX365
Phil Oakley, Site Editor, TechX365, 12/13/2018
Offering full current accounts will put banking upstart Revolut on a level playing field with rivals such as N26, Monzo and Starling.
Phil Oakley, Site Editor, TechX365, 12/12/2018
Fuel Ventures aims to invest in startups beyond the UK with its new warchest.
Phil Oakley, Site Editor, TechX365, 12/12/2018
Startups often fail because entrepreneurs haven't aligned product and market together to achieve 'fit,' which is crucial to scale and growth.
Phil Oakley, Site Editor, TechX365, 12/10/2018
Identifying a problem is the first step to founding a successful business, but it's a step many entrepreneurs bypass, then wonder why their business is failing.
Phil Oakley, Site Editor, TechX365, 12/6/2018
In what will be seen as a blow to the gig economy, a UK high court judge has ruled that Deliveroo riders are self-employed, meaning they do not have the right to collectively bargain.
All resources
Joćo Fernandes, Founder, Buzzstreets, 6/13/2018
Indoor navigation is going to completely change our shopping centres and the entire retail experience.
Neil Murray, co-founder and CTO, Mimecast, 6/12/2018
How can we secure London's tech talent for future generations to benefit from?
Sponsored Blogs, 6/12/2018
The Quintessence AM37 lets you try out the same boat James Bond would use in a full VR experience.
Roger Vigilance, Marketing Director, Vonage UK, 6/12/2018
Companies need to get ahead of the cloud competitors in order to win over customers.
Rob Mellor, VP & GM EMEA, WhereScape, 6/8/2018
Why are hackathons all the rage amongst developers and startups?
Salman Khan, Toronto Global, 6/8/2018
Why is Toronto the place to be for artificial intelligence developers? Salman Khan from Toronto Global explains.
All Sponsor Blogs
European Early-Stage Venture Funding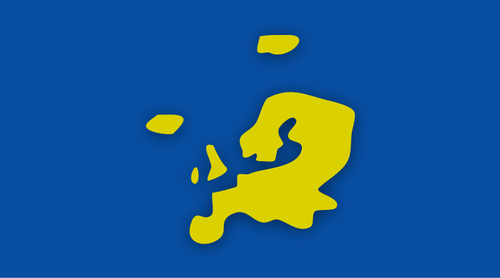 Infographics archive