HS. Accelerator Launches First Cohort to Tackle Global Health Problems

The launch of MedTech accelerator HS. took place at the Royal Society of Medicine on Friday morning, where some of HS.'s first cohort presented their startups and a panel of investors discussed the challenges for the MedTech and healthtech sectors.
The event was hosted by the HS. founders, Dr. James Somauroo and Dr. Alex Young, both surgeons by training and background. They introduced HS. and what the accelerator is aiming to do, saying that it is designed to answer the question: "How do we get the most talented individuals and best companies working on solutions to tackle the world's largest global health problems?" (See Healthcare Accelerator HS. Gives the NHS Some Innovation Treatment.)
After this, two speakers and supporters of HS. spoke about why they are involved with the accelerator: Kim Watson, from Medcity, who looked at the "Build" side of the program and how Medcity can help the startups and founders to build a network inside the healthcare sector; and Zahid Latiff from the Department for International Trade (DIT), who looked at the "Scale" side and how the DIT can help these very early-stage companies scale globally.
The startups then began very short one-minute pitches. In both alphabetical and pitch order, the nine startups that pitched were:
Bioregenerative Technologies: Andrew O'Brien pitched a startup that os pioneering and developing technology to use patients' own cells to rebuild tissue and heal wounds.
Feebris: a machine learning-powered platform to monitor children and elderly patients in the community. Founded by Elina Naydenova, a biomedical engineer and data scientist.
i-rehab: creating intelligent robotic prosthetics to help amputees gain back control and dexterity quickly, and to have to go through less rehab.
Qdoctor: Chris Whittle, an NHS doctor, pitched Qdoctor, which he co-founded, using a communication platform to increase the amount of co-operation between different NHS organizations, hospitals, practices and clinics.
Orbiject: Dr. Ahmed Wobi's startup Orbiject makes self-injection for diabetes sufferers and other autoimmune victims easy, stopping them from injecting in the same place and helping to inject at the right time.
Respond: a platform which uses machine learning and robotics to help dementia suffers at all stages of the condition, founded by AI and robotics engineer Callum Bramley.
Sermaurei: a natural language processing platform to easily trabscribe medical notes and conversations between patients and healthcare professionals, founded by dentist Kehinde Gbolade.
Vesalian: gives patients the chance to inform themselves by providing an accurate and intuitive platform to describe medical risk.
Xenbot: a chat to organize your mind and prioritize the big things in life, using machine learning. Founded by serial entrepreneur Niels Bischoff.
Left: Dr. Alex Young and Dr. James Somauroo, HS. co-founders. Right: Young and Somauroo with some founders from HS.'s first cohort. (Images: HS.)
Four of the cohort's startups couldn't be present at the launch. These included:
FitXR: creates at-home fitness products that motivate and reward users, using Virtual Reality and Augmented Reality.
Healthchain a blockchain-based health data startup, connecting your health data with researchers and healthcare providers.
MRI.AI: uses computer vision algorithms to better interpret MRI scans.
RiseIQ: a voice-bot coaching platform to help dementia sufferers and their carers.
Once the nine startups had pitched, a panel of investors discussed what they had seen and some advice for the founders. The investors on the panel were Ashish Patel of Mercia Technologies, Anne-Laure of Apposite Capital, John Spindler of Capital Enterprise and David Fogel of ADV.
Some key insights from the four investors were that the team founders build is by far the most important aspect that investors look at when considering whether to invest, and that the founders need patience, especially in MedTech and healthcare technology, as trials can take time. Founders also need to be looking at seven to 12 years in the future, and not "putting out fires in the NHS now," but rather considering what problems the NHS will be facing in a decade's time.
Dr. Young closed the session by saying the entire reason HS. was happening was because of the startups in the cohort, and that this was just the start of making London a global hub for MedTech.
— Phil Oakley, Site Editor, TechX365
All resources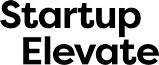 All Upcoming Live Events
João Fernandes, Founder, Buzzstreets, 6/13/2018
Indoor navigation is going to completely change our shopping centres and the entire retail experience.
Neil Murray, co-founder and CTO, Mimecast, 6/12/2018
How can we secure London's tech talent for future generations to benefit from?
Sponsored Blogs, 6/12/2018
The Quintessence AM37 lets you try out the same boat James Bond would use in a full VR experience.
Roger Vigilance, Marketing Director, Vonage UK, 6/12/2018
Companies need to get ahead of the cloud competitors in order to win over customers.
Rob Mellor, VP & GM EMEA, WhereScape, 6/8/2018
Why are hackathons all the rage amongst developers and startups?
Salman Khan, Toronto Global, 6/8/2018
Why is Toronto the place to be for artificial intelligence developers? Salman Khan from Toronto Global explains.
All Sponsor Blogs
European Early-Stage Venture Funding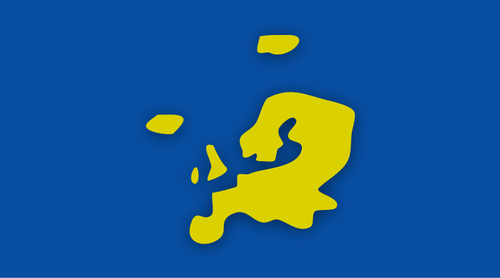 Infographics archive