Chargifi Raises £5M to Take Its Wireless Charging Tech Global

Chargifi, the London-based wireless charging startup, has secured £5 million in funding from Accelerated Digital Ventures, Hewlett Packard Enterprise (HPE) and firstminute capital, which will enable the UK company to expand globally.
The participation of HPE means that Chargifi will be able to make use of the enterprise giant's considerable network in order to expand, with HPE taking Chargifi's wireless power technology to its worldwide customer base, which the company hopes will form part of its connectivity solution. (See Startup Profile: Chargifi.)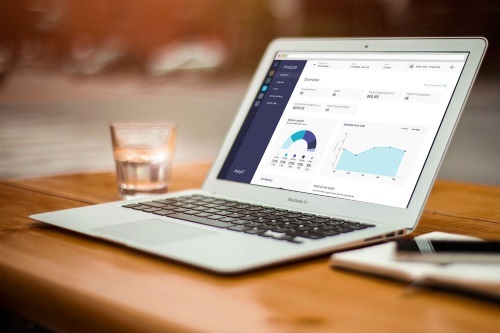 Chargifi already operates in 13 international markets, but the funding will enable the company to expand its sales and marketing team and reach untapped markets in the US and Asia. The company provides solutions for companies and brands to embed wireless charging loops into surfaces such as tables and desks, and helps the companies manage this network with a proprietary cloud platform.
Wireless charging has seen a spurt in popularity in the last year or two, with multiple phones, including Apple's iPhone X, using the technology. It works by using electromagnets and an induction loop, enabling power to be sent from the charging base to the device, which then charges the battery or runs it directly from that power.
— Phil Oakley, Site Editor, TechX365
Phil Oakley, Site Editor, TechX365, 7/20/2018
The investment includes the creation of London's first AI Research Center, in partnership with UCL, and a bunch of other associated programs.
Phil Oakley, Site Editor, TechX365, 7/19/2018
Apparent scam raises concerns about Revolut's security and compliance checks.
Phil Oakley, Site Editor, TechX365, 7/18/2018
Industries such as healthcare and education will see job creation, but others, such as transport and manufacturing, are at high risk of automation.
Phil Oakley, Site Editor, TechX365, 7/17/2018
British supermarket chain Iceland wants startups to help it find the next big thing in food, and in return will mentor the startups and give them access to the chain's partner network.
Phil Oakley, Site Editor, TechX365, 7/16/2018
The UK regained its crown as Europe's VC investment leader during Q2, but the value of investments is in decline as Brexit remains a concern.
All resources
Thursday, May 24, 2018
12 pm London / 7 am NY

Tech is transforming the way we live, travel and do business. Industry leaders will discuss the challenges and opportunities we're seeing as our cities become increasingly connected.
João Fernandes, Founder, Buzzstreets, 6/13/2018
Indoor navigation is going to completely change our shopping centres and the entire retail experience.
Neil Murray, co-founder and CTO, Mimecast, 6/12/2018
How can we secure London's tech talent for future generations to benefit from?
Sponsored Blogs, 6/12/2018
The Quintessence AM37 lets you try out the same boat James Bond would use in a full VR experience.
Roger Vigilance, Marketing Director, Vonage UK, 6/12/2018
Companies need to get ahead of the cloud competitors in order to win over customers.
Rob Mellor, VP & GM EMEA, WhereScape, 6/8/2018
Why are hackathons all the rage amongst developers and startups?
Salman Khan, Toronto Global, 6/8/2018
Why is Toronto the place to be for artificial intelligence developers? Salman Khan from Toronto Global explains.
All Sponsor Blogs
Industrial IoT Usage & Maturity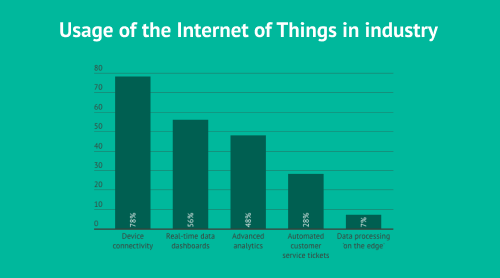 Infographics archive