Venture capital investment in UK startups stalled in Q1 2018, as the negotiations over Britain's exit from the EU heat up and consequently worry investors about the viability of the UK tech scene, says KPMG's "Venture Pulse" report.
Conversely, Germany saw a boom in investment in Q1, but overall, Europe saw less investment than in Q4 2017, which had over $6 billion pumped into the tech scene by investors, compared to Q1 2018 with $5.2 billion across 548 deals.
Topping Q4 2017's record levels was always going to be hard as it was the highest amount ever invested in the European tech scene in a single quarter. Investment in Q1 2018 was better year-on-year than Q1 2017, which just tipped the scales over $4 billion, so the picture isn't completely gloomy.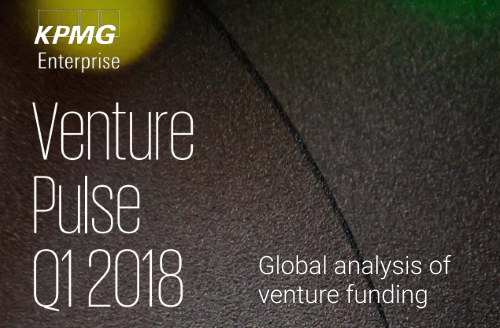 Click the image above to download the report.
Elsewhere, US venture capital investment in Q1 hit new heights as the numbers soared past $29 billion and Canadian investment levels rose to $800 million. However, venture capital in Mexico dropped dramatically as concerns over trade and immigration continue to effect the country's economy.
In Asia, companies raised $14.6 billion across 328 deals, meaning the average size of investment across the Asian market is larger than in Europe, which has traditionally focused on smaller funding rounds. Ride-hailing is a particular area of focus due to high population density and, in some places, low market penetration for cars and public transport.
— Phil Oakley, Site Editor, TechX365