Met's Facial Recognition Tech Incorrect 98% of Time

Despite the excellent machine-learning technology that is available nowadays, the facial recognition system used by London's Metropolitan Police has incorrectly identified a suspect 98% of the time, according to a report from The Independent.
According to a freedom of information request made by the newspaper, out of 104 times the facial recognition system was used, it only correctly identified a suspect twice -- the rest were "false positives." The Metropolitan Police denies these are not false positives, however, because the results of the system are tested a second time. In another slightly better (but still bad) comparison, the South Wales police force has been trialing the same system, getting more than 2,400 false positives and 234 matches, which adds up to a shade fewer than 10%.
This is despite the increasingly impressive consumer versions of facial recognition and machine-learning technology, including that used on Google Photos to accurately identify people in personal photos.
A video from Brit Lab explaining how facial recognition by machines works.
Furthermore, those opposed to the technology say that police forces' use of facial recognition is "Orwellian" and should be scrapped. While a consumer using facial recognition to identify similar faces in photos and then categorizing them as such -- i.e. personal use -- the police service using it in attempts to apprehend criminals is seen as a different matter, especially if the software being used is wildly inaccurate.
TechX365 asked SmilePass, a UK-based biometrics company, how the Metropolitan Police and South Wales Police services could solve these issues, and if going to a large tech company with advanced machine learning was the answer, as the NHS is doing with DeepMind currently. SmilePass Chief Executive Grant Crow told TechX365: "Setting Orwellian concerns aside, one of the biggest issues is that public sector bodies will only engage with older, established biometric vendors. The reasons for this are fairly obvious as these vendors are large and represent less procurement risk. A good example is the automated passport gates at UK airports. Most frequent travellers would agree that these gates are really version 1 of an interesting technology, when there are much better applications available.
"The downside of this 'be safe' procurement approach is that the real innovation in biometrics is not available to public sector bodies. There are dozens of early-stage biometrics companies with superior capability driven by elements such as artificial intelligence and computer vision. Perhaps part of the solution is to encourage partnerships between traditional and new vendors to offer the best of both worlds -- reduced risk and best possible solution for customers."
— Phil Oakley, Site Editor, TechX365
Phil Oakley, Site Editor, TechX365, 5/24/2018
As the smart speaker market continues to grow, Google outsold Amazon for the first time.
Phil Oakley, Site Editor, TechX365, 5/24/2018
FitXR uses VR gaming to make people exercise.
Phil Oakley, Site Editor, TechX365, 5/23/2018
The Microsoft CEO demoed the company's Chinese chatbot making a voice call to a user, in an impressive display of AI technology.
Phil Oakley, Site Editor, TechX365, 5/22/2018
Remote development teams are getting more and more common as technology improves.
Phil Oakley, Site Editor, TechX365, 5/17/2018
The UK digital tech economy is growing, with 23,000 jobs created in the sector in the last year, according to a report from Tech Nation.
All resources
Thursday, May 24, 2018
12 pm London / 7 am NY

Tech is transforming the way we live, travel and do business. Industry leaders will discuss the challenges and opportunities we're seeing as our cities become increasingly connected.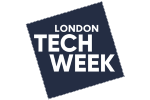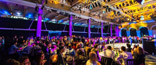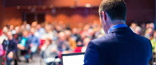 All Upcoming Live Events
Sue Nelson, TLA FoodTech, 5/25/2018
FoodTech is undergoing huge disruption at the moment - but what are the trends? Sue Nelson from Tech London Advocates FoodTech explains.
Sam Fare, Software Engineer, Compare the Market, 5/22/2018
Mob programming is a growing force amongst developers, but what is it and how can development teams use it to make product building faster and more efficient?
Microsoft reporter, 7/7/2017
The UK's history of embracing technology and innovation means its capital is well placed to benefit from the "fourth industrial revolution," says Microsoft UK CEO Cindy Rose.
Nopporn Suppipat, Blade Group, 6/12/2017
Since its arrival in the 80s the PC has been evolving -- and its latest transformation, argues Nopporn Suppipat, could well be its last.
Paul Bulpitt, Xero, 6/12/2017
Paul Bulpitt, head of accounting at Xero and co-founder of The Wow Company, explains why using artificial intelligence capabilities can be a positive for accounting firms.
Euan Mills, Future Cities Catapult , 6/6/2017
Smart, digital technologies are starting to transform the city planning process, argues Euan Mills.
All Sponsor Blogs
Industrial IoT Usage & Maturity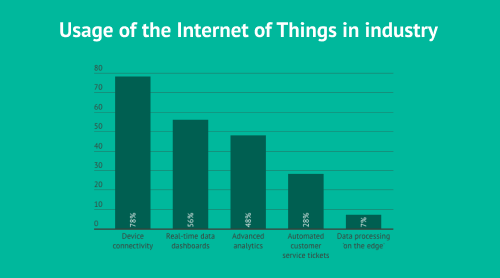 Infographics archive